Aarhus is the second largest city in Denmark. It is located on the eastern coast of the Jutland Peninsula and has around 335,000 residents. In recent years, Aarhus has emerged as an exciting tourist destination. To ensure you have an incredible time during your visit, we made a list of nine epic things to do in Aarhus. Each one is offering a unique taste of the city.
1. Visit the Den Gamle By (The Old Town)
Visiting Den Gamle By (The Old Town) is one of the first things you should do in Aarhus. Den Gamle By is an open-air museum, that takes you on a journey through Danish history. It showcases beautifully preserved historic buildings from different eras, allowing you to experience life as it was centuries ago.
One of the best parts of the visit is talking to the friendly interpreters at Den Gamle By, who wear historical costumes. They know a lot, and they make history come alive. They share interesting stories and insights into how people lived in the past. It makes the experience really exciting and immersive.
As for the entrance cost, the ticket price for Den Gamle By varies depending on the season and age. It's best to check their official website or inquire at the entrance for the most up-to-date information on ticket prices.
Opening Days & Hours: Monday – Sunday, 10.00 – 17.00.
Website: https://www.dengamleby.dk/
2. Discover the Viking history at the Moesgaard Museum
All Scandinavian cities have connections to Vikings, and Aarhus is no exception. The Moesgaard Museum takes you on a fascinating journey into the Viking age and beyond. The museum showcases a wide array of artifacts and exhibits that shed light on the lives and customs of the Viking people.
When you explore the museum, you'll find amazing things like the famous Grauballe Man, a body preserved in a bog from a long time ago. It's weird and a bit creepy to see. You can also see Viking ships, old weapons, jewelry, and everyday items that give you an idea of how the Vikings lived.
The museum offers free entry for children aged 0 to 17 years old. For adults aged 18 years and above, the entrance fee is DKK 180. Students can enjoy a discounted price of DKK 110.
Opening Days & Hours: Monday – Sunday. Opening hours vary depending on the time of the year, but usually, the museum operates between 10.00 – 19.00.
Website: https://www.moesgaardmuseum.dk/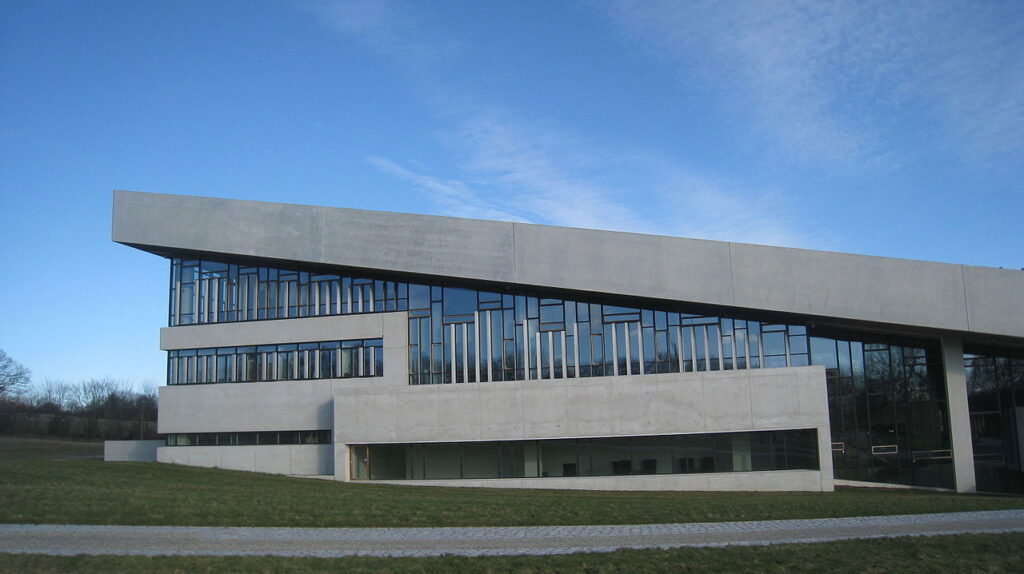 3. Book a tour
Aarhus is undeniably one of the best cities in Denmark to book a guided tour. First, there are numerous options available. You'll find tours to suit every interest and preference. Second, the prices are reasonable, which is unusual for Denmark. You can explore the city's landmarks, learn about its history, and try local cuisine without spending too much.
Finally, when you book a tour in Aarhus, you can expect the tour staff to be helpful and knowledgeable. They are passionate about their city and eager to share all its secrets.
Find the most popular tours in Aarhus here:
4. Take a stroll through the Latin Quarter
Are you looking for something delightful to do in Aarhus? Then visit the Latin Quarter. The Latin Quarter, also known as Stylish Latinerkvarteret, is a special neighborhood in Aarhus. It's famous for its lovely colorful buildings, especially on Mejlgade Street. One notable building is Juul's House, which dates back to the 17th century. The area is bustling with activity, and Pustervig Square is a lively spot where you can find plenty of restaurants and cafes.
The Latin Quarter was created in the late 14th century when the city was allowed to tear down the old Viking fortifications. This led to the birth of the Latin Quarter as we know it today. Over the years, it has become a popular spot that attracts visitors from near and far.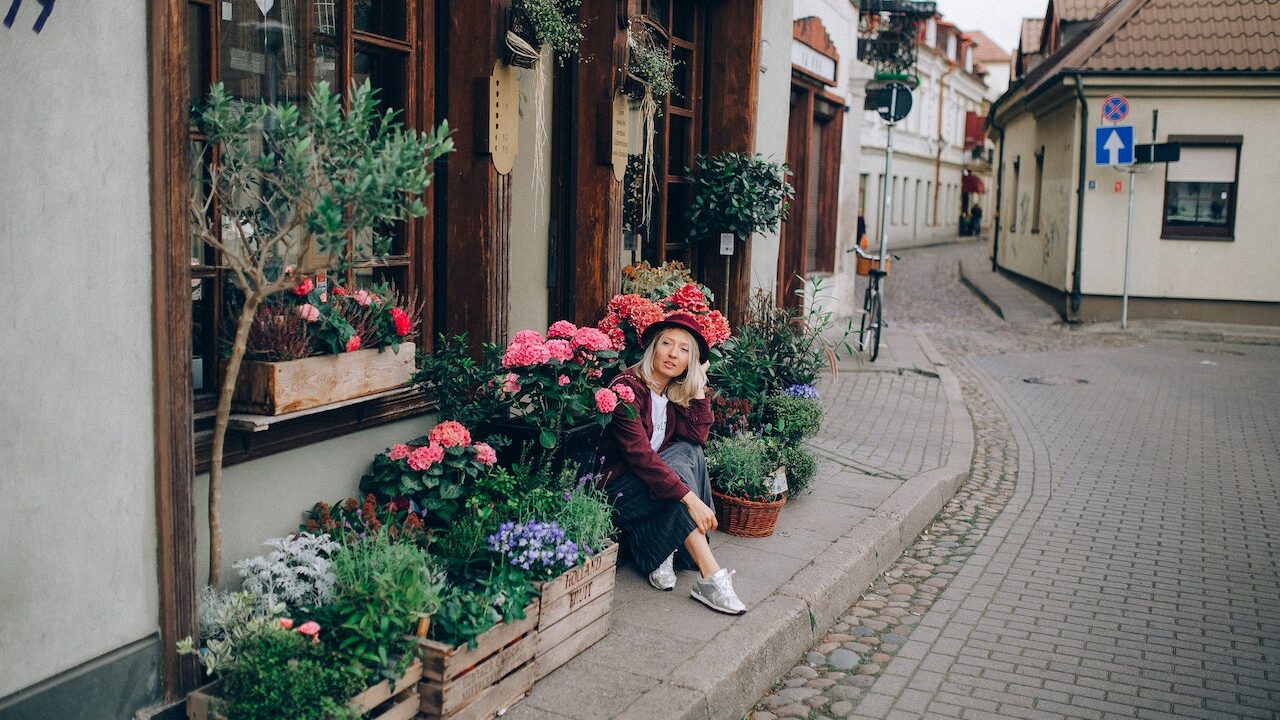 5. Take a bike ride along the Aarhus River
With every trip to Denmark, riding a bike is a must, and Aarhus is no exception. The city is full of excellent bikeways, and it's very easy and safe to explore by bike. It's the most fun, relaxing, and healthy way to see the city's highlights.
One of the best routes to follow is along the Aarhus River. The river meanders through the city, offering the perfect setting for a bike ride. As you pass through the riverside, you'll enjoy beautiful views, small bridges, and green surroundings.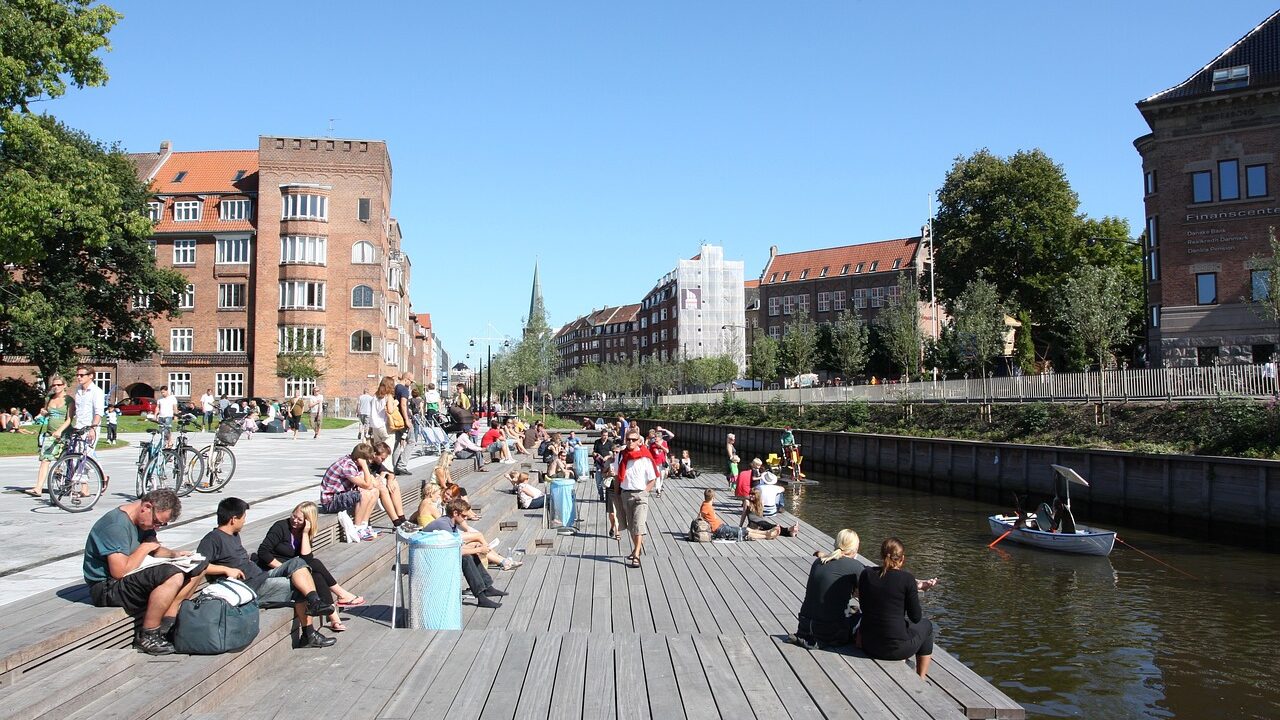 6. Visit the ARoS Aarhus Art Museum
The ARoS Aarhus Art Museum is not another museum; it's an extraordinary Scandinavian art experience. What makes this museum epic is the "Your Rainbow Panorama," a panoramic walkway that offers breathtaking views of the city.
Inside the ARoS Aarhus Art Museum, you'll have the chance to admire incredible artworks such as "Boy," a thought-provoking sculpture by Ron Mueck. You can also explore "The 9 Spaces," an immersive installation by James Turrell that plays with light and perception.
The entrance fees for the ARoS Aarhus Art Museum are as follows: DKK 175.00 for adults, DKK 145.00 for visitors under 31 years old, and children under 18 years old can enter for free.
Opening Days & Hours: Monday – Friday, 10.00 – 21.00. Saturday – Sunday, 10.00 – 17.00.
Website: https://www.aros.dk/en/
7. Explore the Aarhus Botanical Garden
The Botanical Garden is a green oasis in Aarhus, where you can see many types of plants. Its small houses with tropical plants will make you feel like you're in a warm and exotic place. You can walk around, have a picnic, and see colorful flowers, big trees, and exotic leaves.
The garden also features other areas, including the Rock Garden, Rhododendron Valley, and the Herb Garden, each showcasing a distinct collection of plants. You can take a walk along winding pathways, discovering a combination of colors and scents along the way.
Finally, the entrance to the Botanical Garden is free. So, it's an excellent choice if you're traveling on a budget.
Opening Days & Hours: Monday – Friday, 09.00 – 16.00. Saturday – Sunday, 10.00 – 17.00.
Website: https://sciencemuseerne.dk/en/botanical-garden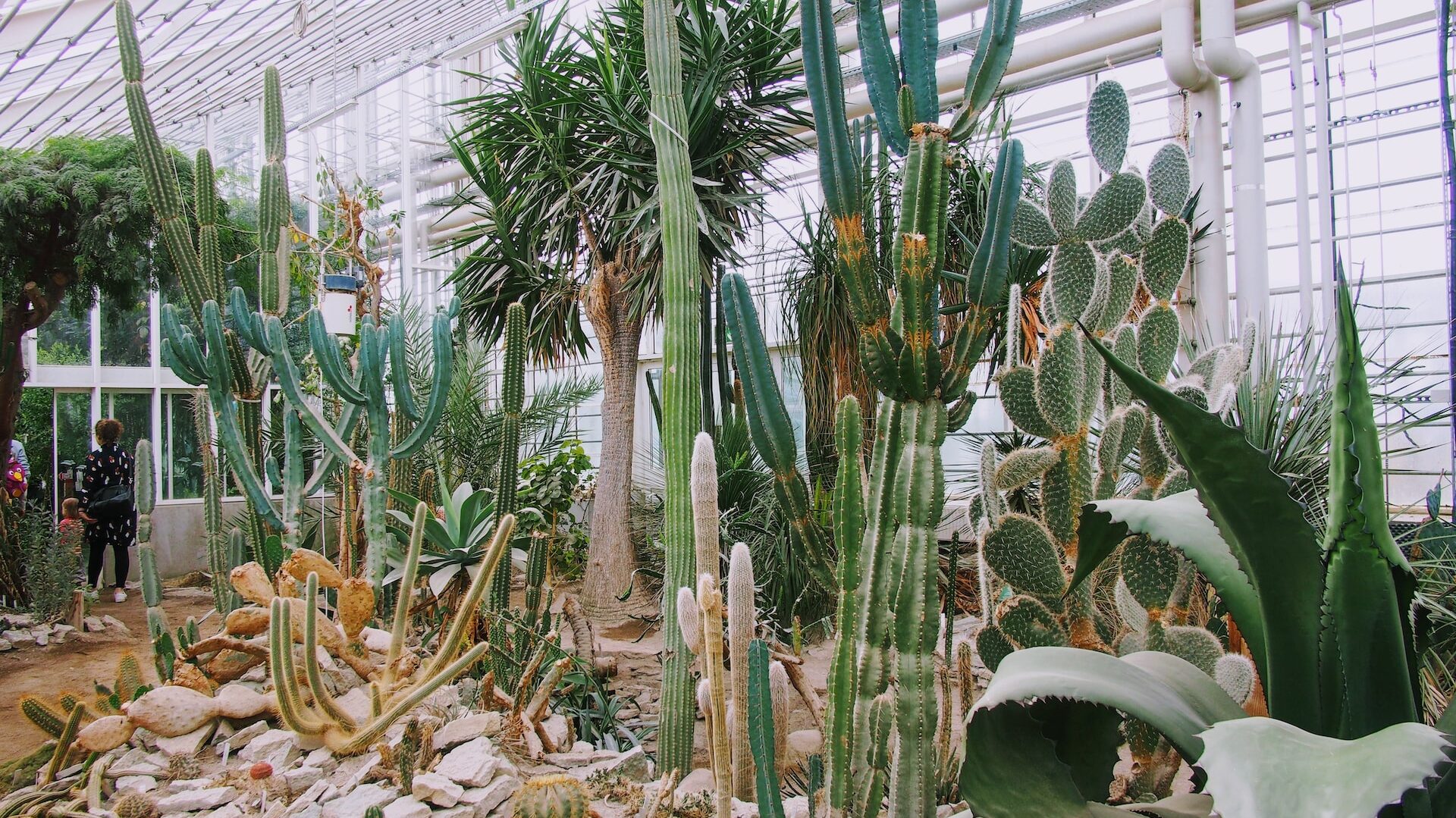 8. Visit Tivoli Friheden
Tivoli Friheden is an amusement park located in Marselisborg Forest in Aarhus. Amusement parks are a popular attraction in Denmark, and Tivoli Friheden is a typical example of a theme park that offers a memorable experience for visitors of all ages.
While Tivoli Friheden is a family-friendly place, it also offers plenty of attractions for adults. As an adult, you can enjoy thrilling rides that get your adrenaline pumping, such as roller coasters and high-speed attractions. The park also hosts live concerts and shows, providing entertainment for everyone.
Ticket prices at Tivoli Friheden vary based on factors such as the season and selected options. For adults (12 and above), single-day ticket prices range from DKK 125 to DKK 180, while children (3-11) can expect prices ranging from DKK 95 to DKK 130.
Opening Days & Hours: Thursday, 11.30 – 20.00. Friday – Saturday, 11,30 – 23.00. Sunday 11.30 – 20.00
Website: https://friheden.dk/
9. Expore Aarhus' food scene
Exploring the Aarhus' food scene is one of the most epic things to do in the city. In the last few years, Aarhus has emerged as a popular culinary destination. For that reason, you can find a diverse range of restaurants, from traditional Danish establishments to international cuisine.
When dining in Aarhus, be sure to try some local specialties. Indulge in classic Scandinavian dishes like smørrebrød, the famous open-faced sandwiches, or try frikadeller, flavorful Danish meatballs. Seafood lovers can savor freshly caught fish and shellfish, while vegetarians and vegans can explore the city's plant-based dining options.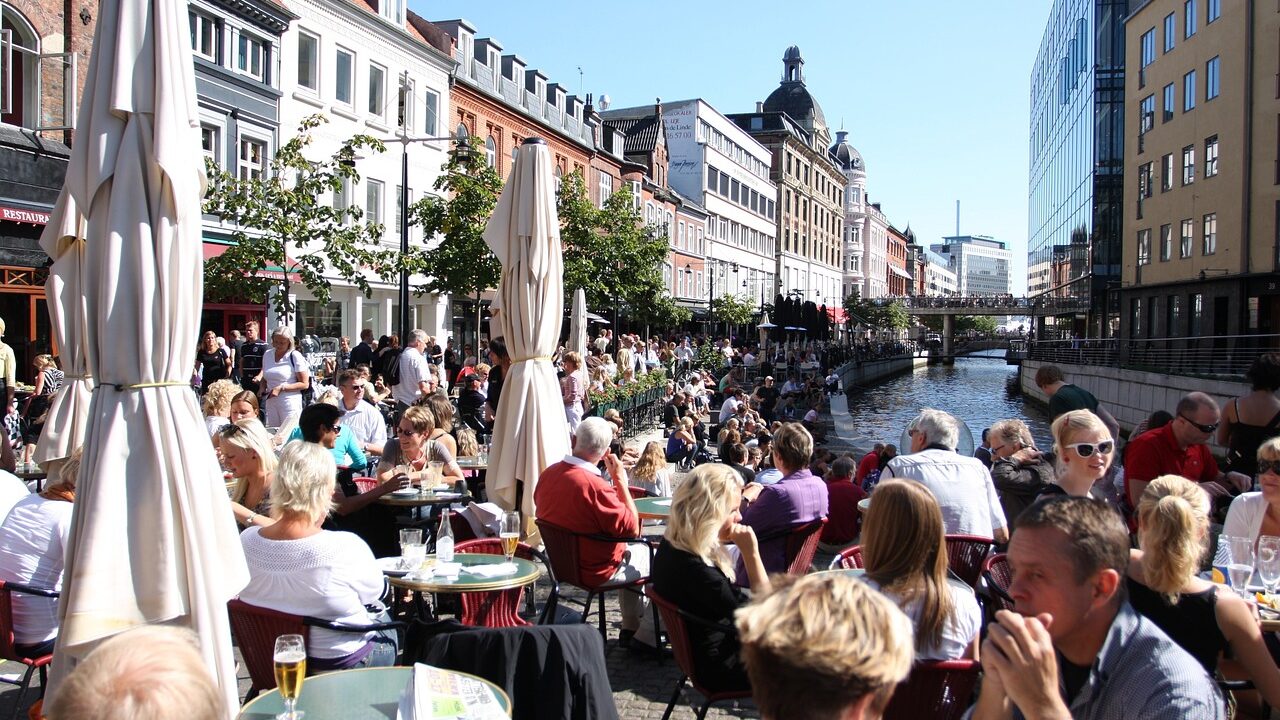 Find more tours in Aarhus here:
Conclusion
Aarhus is a micrography of Denmark, encapsulating the essence of the country's culture and experiences. In this article, we presented just nine epic things to do in Aarhus, but the city has much more to offer. With its historical landmarks, cultural treasures, and culinary experiences, Aarhus invites you to explore all its wonders. So next time you visit Denmark, don't forget to pay a visit. Trust us, you won't regret it!