When it comes to Swedish Lapland, what is the first thing that instantly comes to mind? You must think of numerous images, from dazzling northern lights to the unique midnight sun and the view of untamed wilderness and unspoiled beauty. Sweden's northern region is growing in popularity among tourists, and for a good reason. If you are searching for a unique experience considering a variety of activities, plan a visit to Swedish Lapland.
The 7 best towns in Swedish Lapland
Swedish Lapland offers a vacation from exploring the historic Sami culture to taking on challenging climbs. If you are interested in discovering the best towns to visit in Swedish Lapland, read this guide until the end!
Kiruna
Kiruna is one of the most northern towns in Sweden. Although it is most famous for its mining, that's not the only reason to visit it. Kiruna is the gateway to Swedish Lapland since it is more than 200 kilometers north of the Arctic Circle. Moreover, the town is changing as it is shifting, block by block, to make room for the mine's enlargement.
Since the relocation might persist until 2035, it might impair the lodging supply.
Still, if you want to visit a town for a brief stay in Swedish Lapland and don't have time to travel further afield, Kiruna is the best place. You will find many companies in Kiruna that offer amazing trips and excursions in this area. You will not have to miss out on any fun. Finally, money won't be an issue because there are plenty of affordable hotels in the area.
Abisko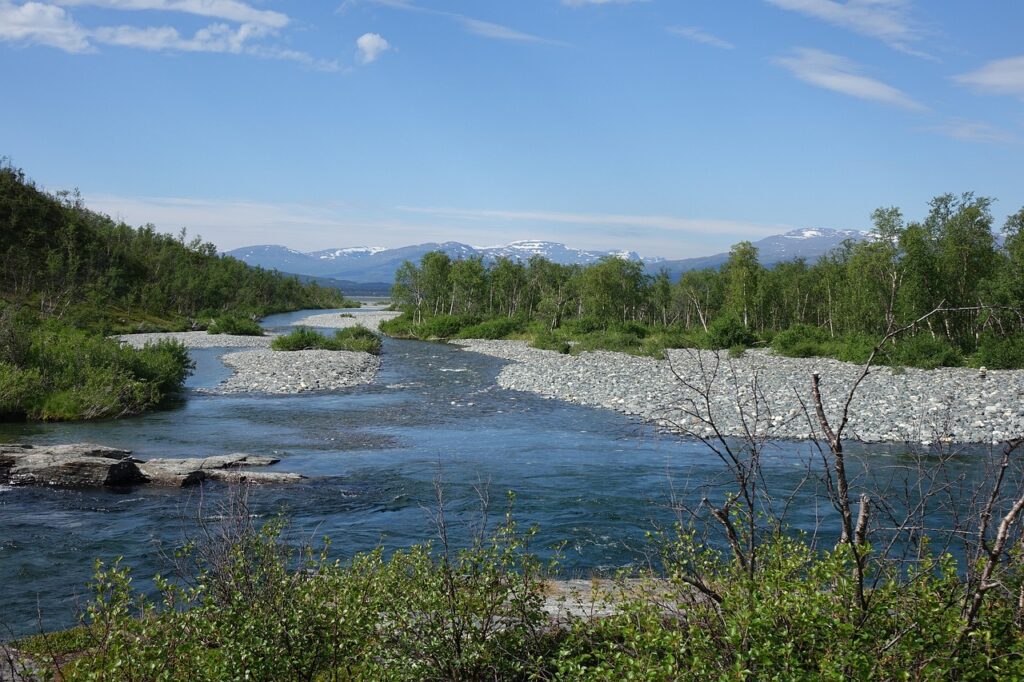 The village of Abisko, which is close to Torneträsk Lake, has a wide range of places to go. You will have plenty of things to do such as seeing the Northern Lights, witnessing the beautiful fjords and much more. In addition, you can visit the nearby Abisko National Park and get a chance to try some ice fishing. And if you want to get the best out of your Abisko tour, go for a day trip to Norway fjords and the town of Narvik.
All in all, Abisko is a good choice for a family-friendly excursion, thanks to the diversity of activities. Lastly, there are several places to stay. From guest houses, hostels, and mountain lodges, to the renowned IceHotel in Jukkasjärvi, you can choose any lodging place.
Luleå
In northern Sweden, at the northern tip of the Gulf of Bothnia, a bit further south is the city of Luleå. Luleå is another must-visit town in Swedish Lapland. With rich theater, music, arts, and culture, this town has a lot to offer to art-hungry tourists. Moreover, Gammelstad, a UNESCO World Heritage Site, is one of the most well-known attractions in this area.
Next, a stone church from the fifteenth century stands in the center of this church town and is also a must-see. Note that Luleå is the largest city in Swedish Lapland, with a population of close to 100,000. So if you want to see the natural marvels of Sweden in a mid-sized city where culture and food go hand in hand, then visit Luleå.
Piteå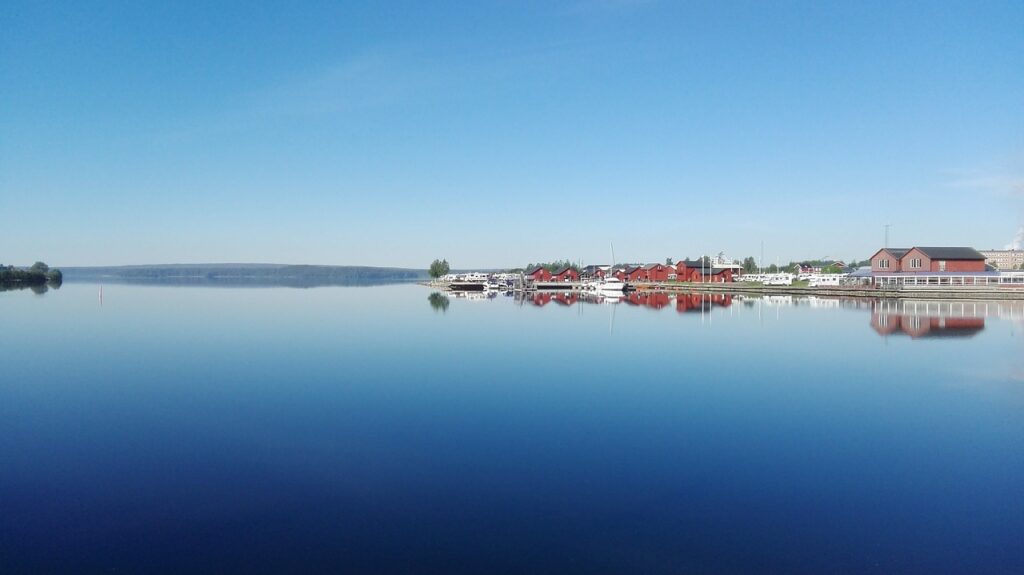 Piteå, a small town in Swedish Lapland, is located not far south of Luleå. This city has much to offer to everyone and is incredibly popular with tourists. Particularly during the summer, you will see a lot of tourists heading to a peculiar location amid the Piteå Archipelago. Although this city is primarily known for its beaches, forests, and lakes, it also has a few intriguing museums.
The primary beach resort, Pite Havsbad, is where most residents and visitors go in the summer, earning Piteå the title "Riviera of Sweden." However, the seas in Piteå are not Sweden's warmest, so you cannot sunbathe so close to the Arctic Circle.
Kebnekaise
Sweden's highest peak, Kebnekaise, is more than 2,100 meters above sea level. One of the country's most incredible adventures is getting to its peak. However, be ready to encounter breathtaking views and psychological struggles as you climb the summit.
While there are various ways to Kebnekaise, it is better to explore them during the peak summer season. Why? Because chilly winds and gusty snow showers are frequent in summer as well. So don't forget to prepare your cleats and a warm jacket.
And don't worry, you don't need to be a skilled climber to reach the top. But if you plan to climb it, you should be physically active and mentally prepared to reach the highest peak of Swedish Lapland safely.
Jokkmokk
The small village of Jokkmokk is arguably the most attractive of all large towns and cities in Swedish Lapland. With vintage wooden buildings and neon signs lining the wide streets, you will feel the cultural vibes of this town. With a rich cultural past and a calm atmosphere, it's a town with enough to keep you busy for a few days or longer.
One of the best venues to discover Sami history is at this Sami cultural center in Sweden. A fantastic museum here highlights the challenges of surviving in one of the most hostile environments on earth. And last but not least, a half-dozen stores are selling authentic Sami handicrafts.
Gällivare
The town of Gällivare is delightfully devoid of the noise of long-distance tourist buses. Why? Because it lacks the same attraction as other northern cities of Swedish Lapland. Gällivare is a quiet location with kind locals who will undoubtedly think you're insane to visit this frigid part of the world. But if you like your vacation places real, uncrowded, and a little raw around the corners, then Gällivare is worth a trip.
You can do numerous things, such as dog sledding, visiting a sizable local mine, or snowshoeing through the woods. And yes, don't forget to see the northern lights. An excellent site to explore the slopes is the Dundret Ski Resort.
Conclusion
Regardless of the season, there are many activities in northern Sweden. You can take advantage of the peculiar Midnight Sun in the early summer. Swedish Lapland is also the best place to view the magnificent Northern Lights in winter. In addition, the Sami, an indigenous tribe of Scandinavia, also dwell in Swedish Lapland. By visiting the towns mentioned above you can witness all these fun things.