A few trips are as exciting and invigorating as a road trip to Scandinavia. The impressive landscapes, the idyllic villages, and the enchanting nature are just a few of the reasons that make such a trip unique. But a road trip through the whole of Scandinavia takes time. Only a few days are not enough to get to know this beautiful place in depth. That's why a road trip to Denmark and Sweden is the ideal choice for anyone looking to experience Scandinavia in just a few days.
One week is enough for a Denmark and Sweden road trip! Not to see everything you want, but certainly, enough to get a good taste of these two beautiful Scandinavian countries. It mainly requires a passion for adventure, good planning, and some tips. So let's get started!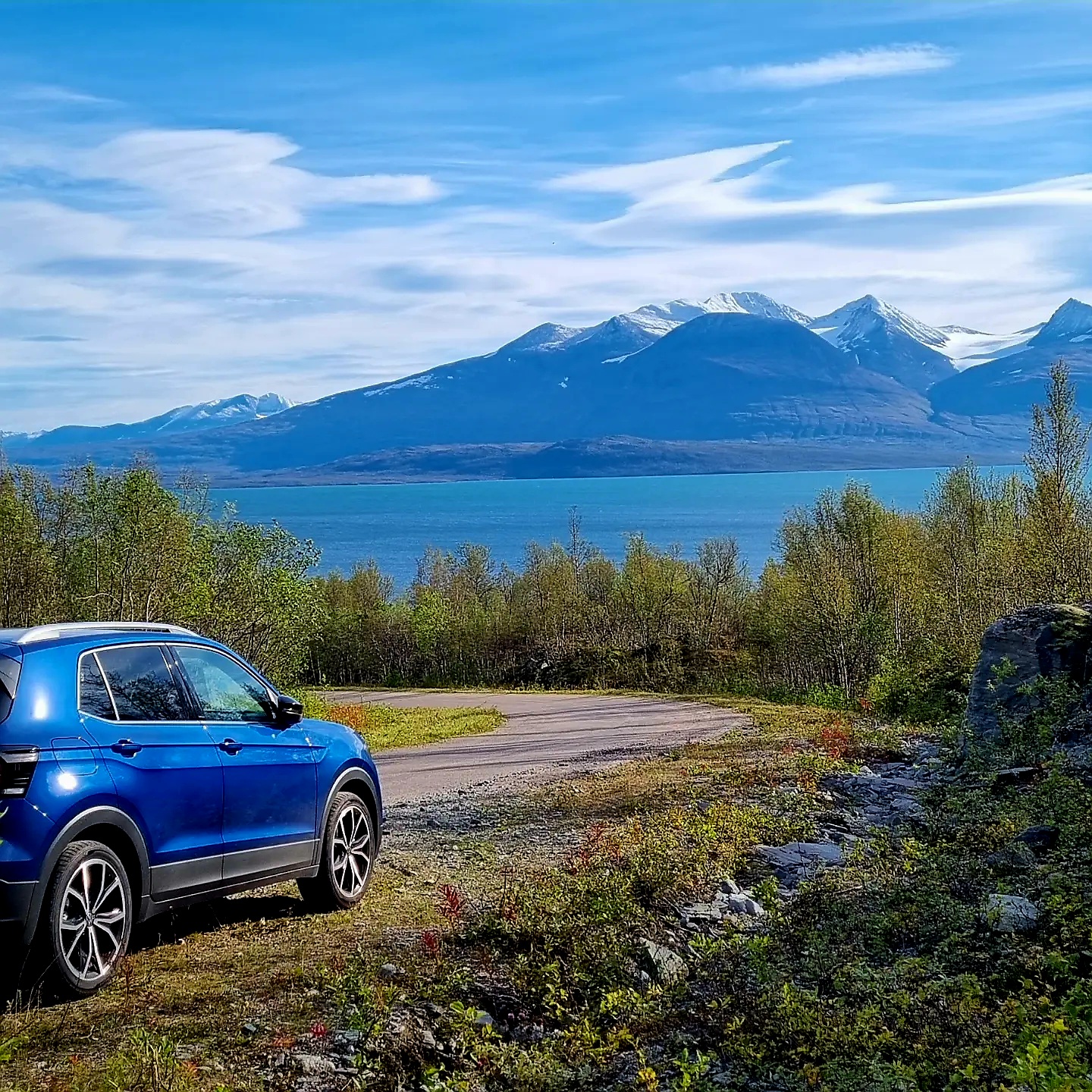 Things to prepare before your road trip to Denmark and Sweden
The ideal starting point for a road trip to Denmark and Sweden is Copenhagen. With that in mind, you'll need to take care of the following:
Rent your car
There are numerous car rental companies in Copenhagen. All are reliable and surprisingly offer quite low prices. You can pick up the car of your choice, either from the airport or from the city center. The road network of Denmark and Sweden is among the best in Europe. Therefore, choose your rental car based on the number of people who will accompany you on your trip.
Pack your luggage
Do not overpack! Take only the essentials with you. You will definitely need some comfortable clothes for driving. Also, don't forget to pack some warm clothes, even if you're planning a summer road trip. One of the destinations is Swedish Lapland, where the temperature can drop to 0 degrees in the summer months!
Prepare some car-friendly activities
You will need to spend more than 50 hours in the car for a road trip to Denmark and Sweden. The view will compensate you, but there will definitely come times when you will feel tired or bored. So make sure you spend your time pleasantly and productively. Think of some games you can play in the car and download your favorite audiobooks.
Check the weather
The weather will not affect your route, but you will definitely need to check it before forming your program, in the beginning, and during the road trip. You can avoid some stops or choose others, depending on whether it's raining or shining.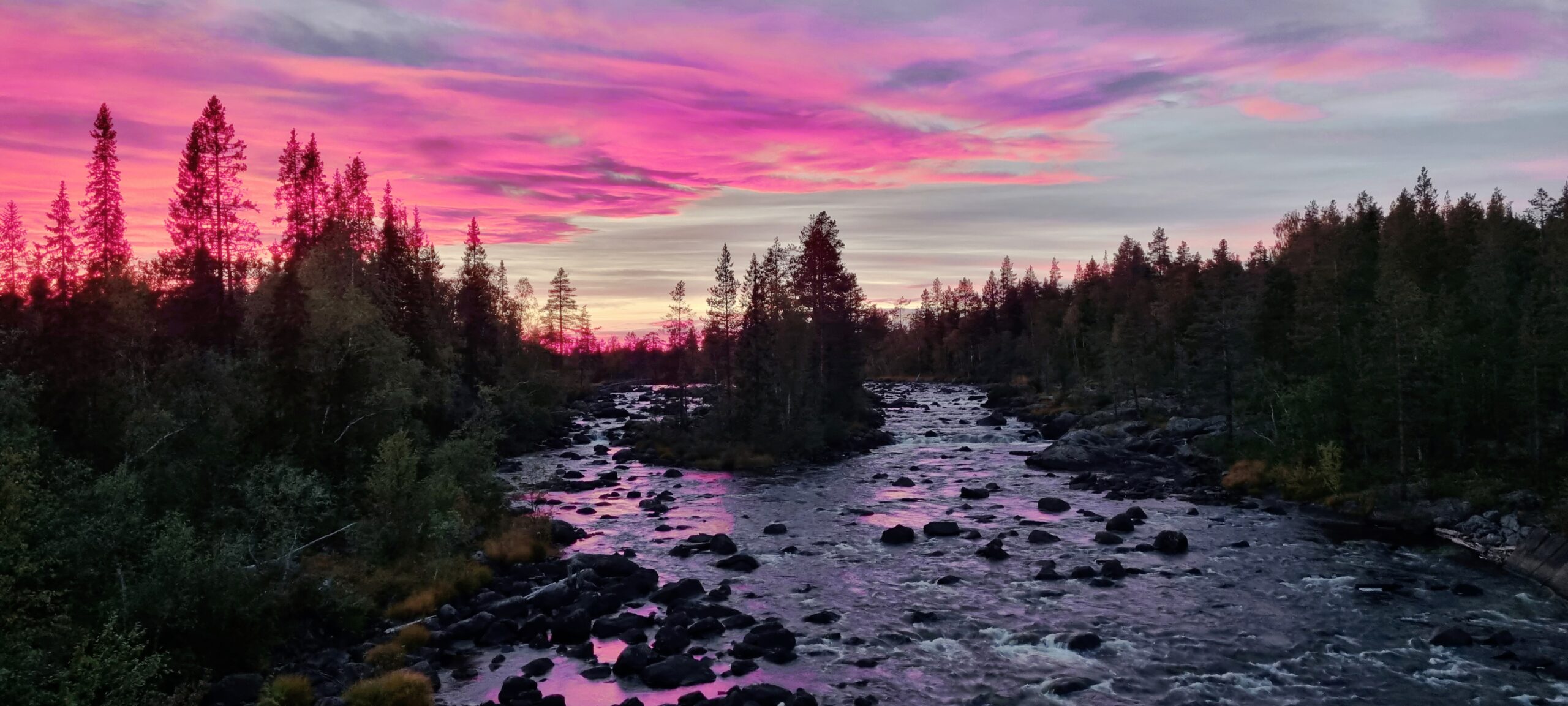 Your one-week road trip to Denmark and Sweden Itinerary
Based on our experience, the ideal road trip follows a circular route so you can enjoy the most out of Scandinavia in one week. Unfortunately, time is enough for just a taste of Denmark, but a much larger trip through Sweden.
Day One: Copenhagen
The first day of the road trip involves little to no driving! You can spend it exploring the capital of Denmark. Copenhagen is a relatively small city that you can walk around in a day.
There are many things to do in Copenhagen for free or at a small cost. You can drink your coffee in the most beautiful area of the city, Nyhavn. Then walk to Kastellet Park and see the famous statue of the Little Mermaid, next to the park. Then you can visit the magnificent Christiansborg Palace and the Copenhagen Cathedral.
There is enough time to visit the National Museum of Denmark or one of Copenhagen's many free museums. You should definitely try the famous Danish pastries and have a drink in one of the picturesque bars of the city. But don't stay up all night because the next day will be much more tiring!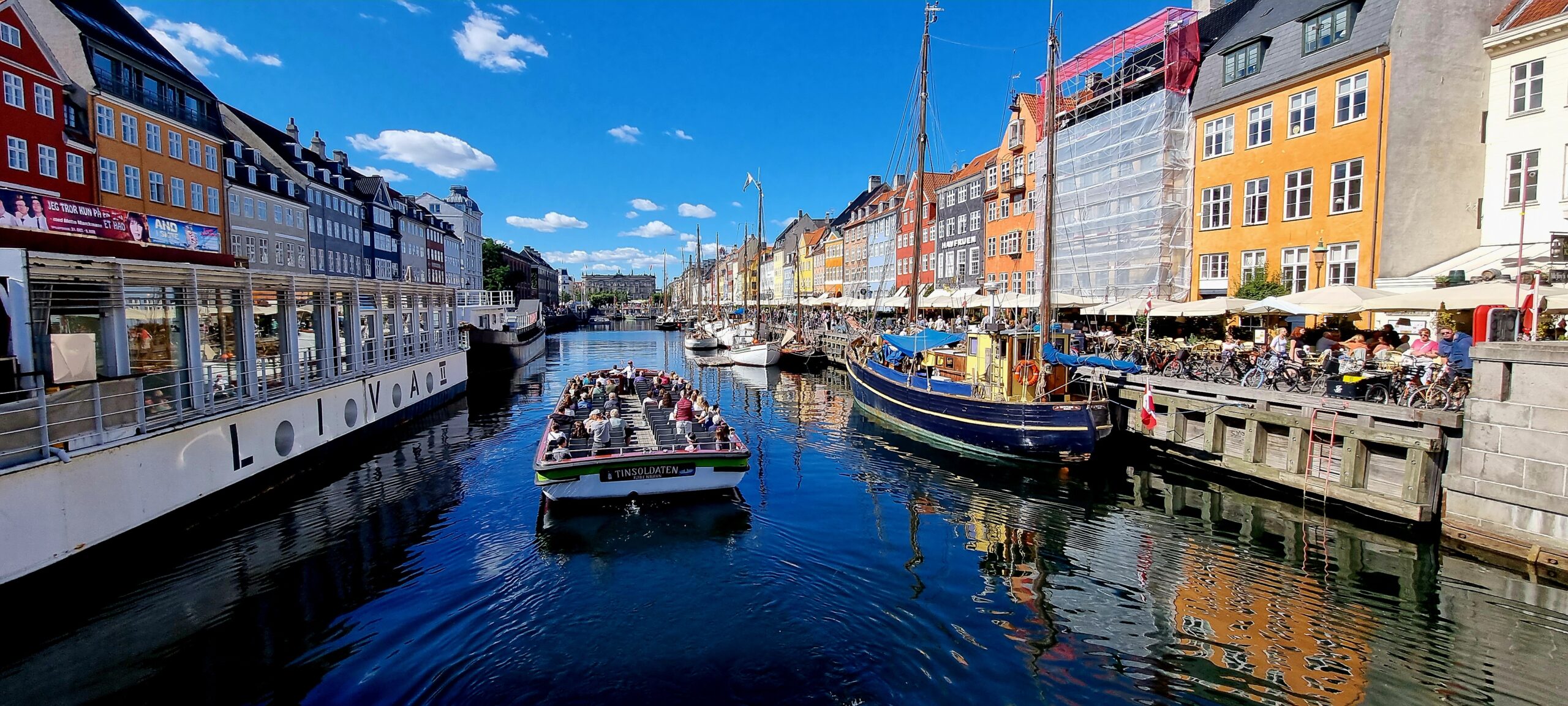 Day Two: Helsingør, Helsingborg, Sodertalje
The next morning, starting from Copenhagen and crossing the east coast of Denmark, you will reach Helsingør in less than an hour. You can spend a couple of hours exploring this cute little seaside town. The most popular tourist destination is Kronborg Castle, the setting of Shakespeare's Hamlet!
From Helsingør, the ferry will take you to Helsingborg, Sweden, in less than 30 minutes! There are routes every 20 minutes, and you don't need to book your ticket in advance. It's a pleasant little trip with great views of the Danish and Swedish coasts. The price is €33 for the car and €12 for each adult.
Helsingborg is a lovely small town, and it is perfect for a stop for lunch and sightseeing. Park your car in the free parking lot outside the port and spend a few hours seeing the Sofiero Palace and Gardens, the Kärnan Tower, and having a seaside lunch with a view. Everything is in the city center, so you won't have to wander around for too long.
The rest of the day involves a lot of driving! You will need to drive for 5.5 hours to arrive in Sodertalje, a small quiet town, just outside Stockholm. The highway is safe and easy to drive on. So you can cover this part of your road trip when it gets dark. Choose one of the comfy hotels in Sodertalje to rest after a full and exhausting day.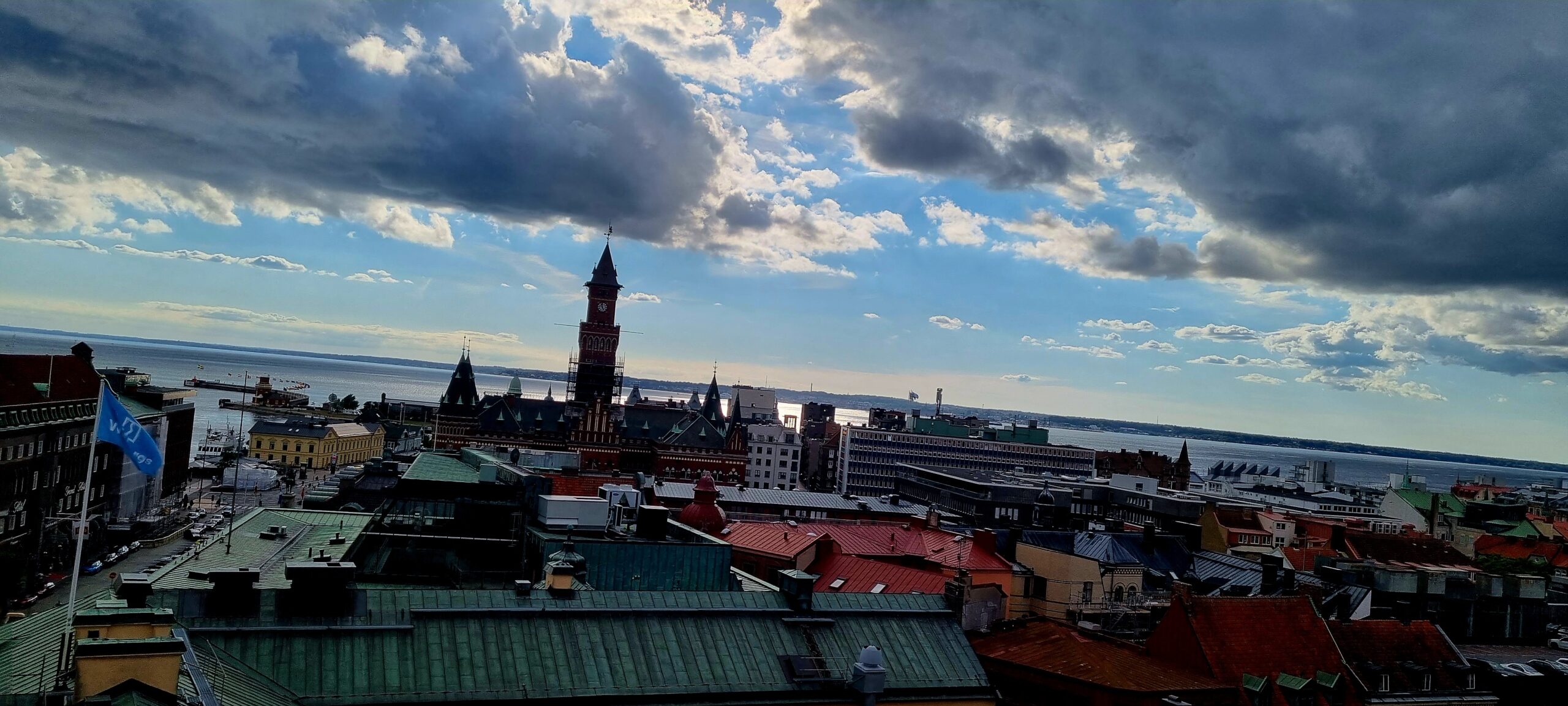 Day Three: Stockholm
After having breakfast in Sodertalje and admiring the city in the daylight, head to Stockholm. The journey will take approximately 20 minutes. Check into your hotel and then start exploring the capital of Sweden. Spend a leisurely day, with no driving at all, but with plenty of walking.
Stockholm is bigger than Copenhagen, but you can see its main attractions in one day. Start with a walk through the picturesque alleys of Gamla Stan (Old Town). Gamla Stan is the best-preserved medieval area in Scandinavia. Apart from its unique architecture, you will also love its cute little shops and traditional cafes.
Then visit the historical buildings in the city center next to Gamla Stan. The most important are the House of Nobility, the Royal Palace, and the Stockholm Cathedral. You can also choose one of Stockholm's many free museums to visit. If you have some time, take the ferry and head to the small island of Djurgarden. Djurgarden is full of modern museums and amusement parks, including the Viking Museum of Stockholm.
Finally, don't forget to try traditional Swedish food in one of Stockholm's numerous quality restaurants. If you haven't made a reservation, don't be disappointed! In most restaurants in the city, you will find a table if you wait patiently in line for a while.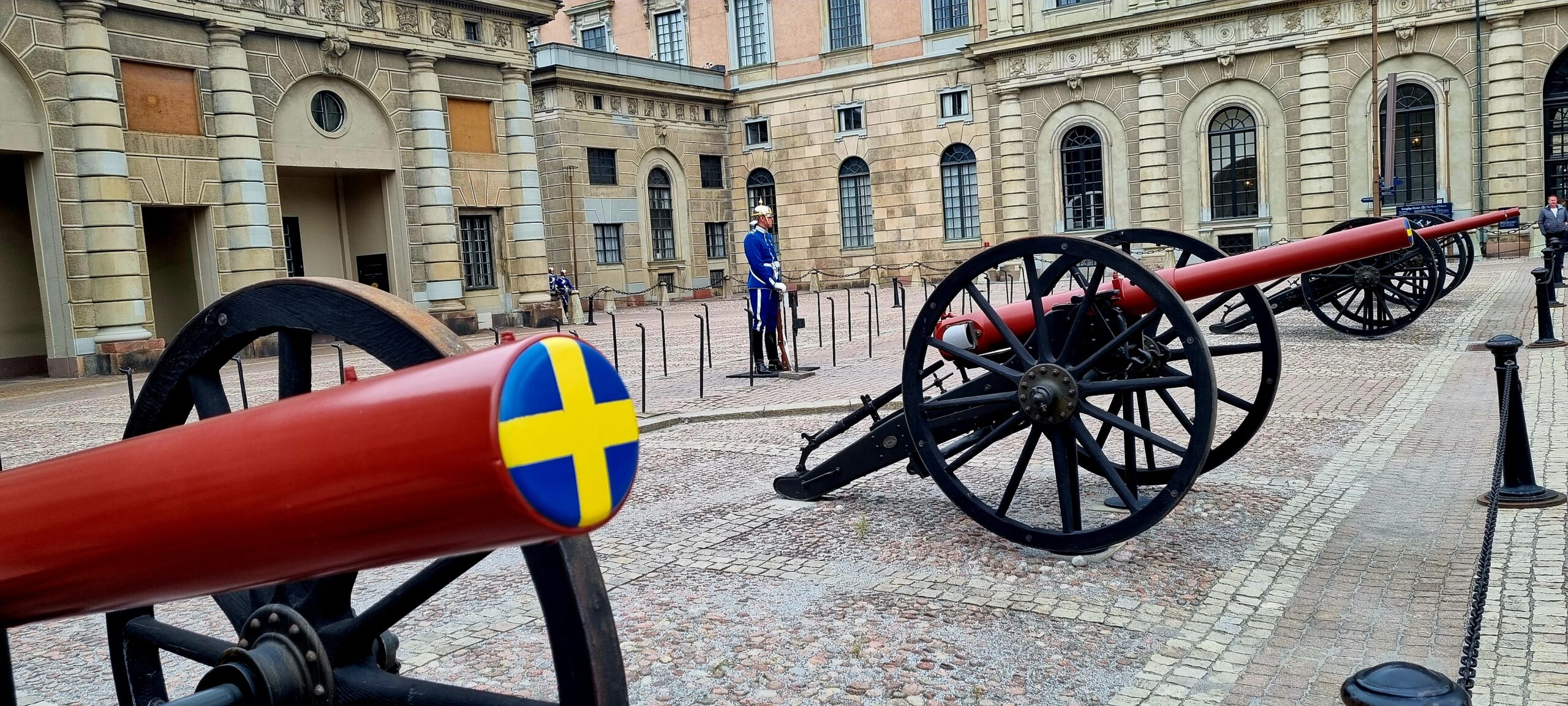 Day 4: From Uppsala to Lycksele (Swedish Lapland)
The 4th day of your road trip includes several hours of driving to Swedish Lapland. But this driving experience might be one of the most enjoyable you've had so far. Crossing the country's northeastern side, you will encounter green meadows, beautiful beaches, dense forests, and clear blue lakes. You will have the opportunity to make many small stops to admire the landscapes you will find on your way. Start your journey as early as possible, so you can see as much as you can.
The first stop is Uppsala, a small town north of Stockholm, known for its university, which was founded in the 15th century. After driving for a few hours, you will leave the main highway and follow a route that combines green landscapes, picturesque towns, and countless small lakes. Make as many stops as you wish, either for food or to enjoy the scenery. There are plenty of places to park your car, even ready-made wooden facilities to sit and enjoy the view and rest from the journey.
Late at night, you will notice a change in scenery and temperature. You have just entered Swedish Lapland. The first town you come across is Lycksele, split in two by a large river. It is the ideal location to spend the night and rest from your long journey.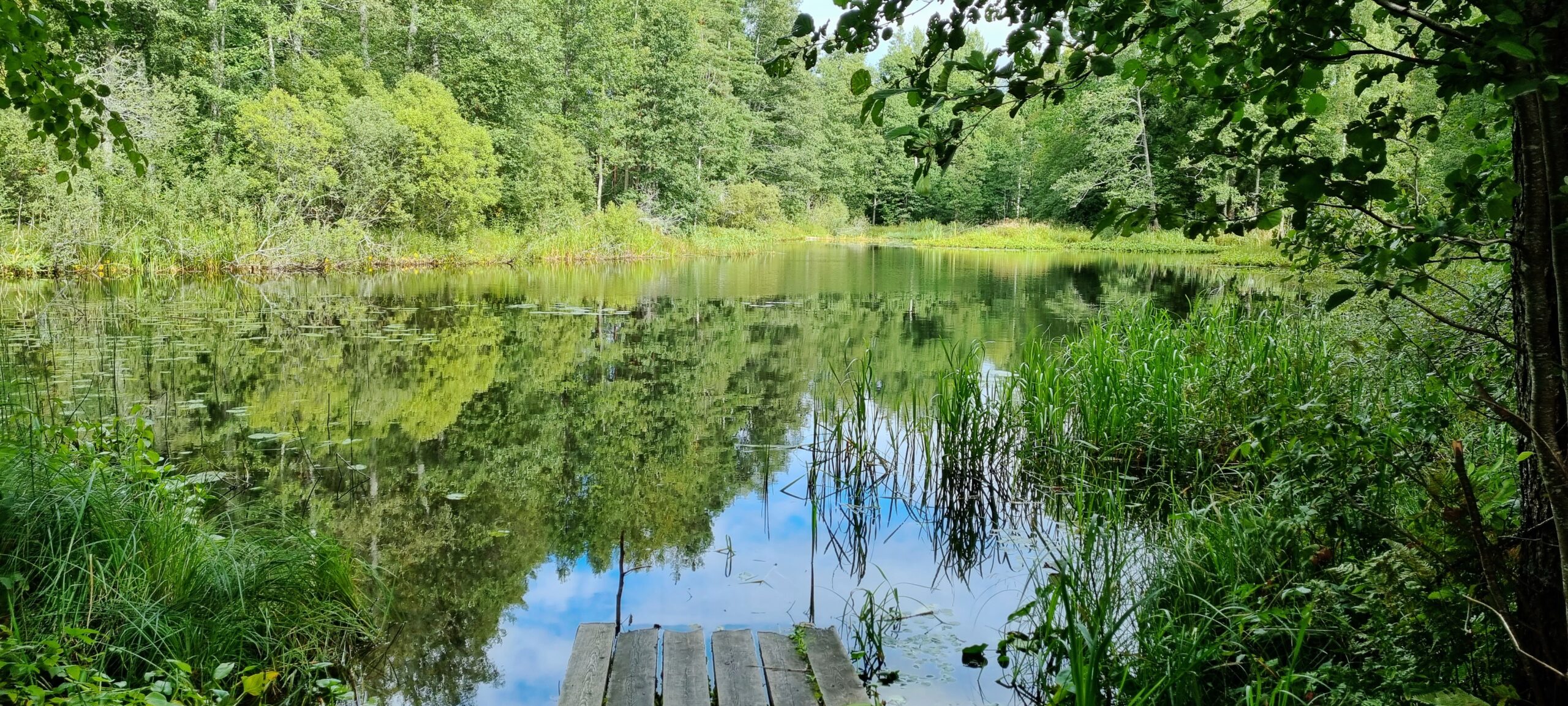 Day 5: Northern Lights at Jokkmokk
Swedish Lapland consists of small towns and wonderful nature. We recommend as your next destination Jokkmokk, a scenic Swedish town that has been a meeting place for the Sami people for hundreds of years. The distance from Lyksele is approximately 3.5 hours by car, and the route offers views of the magnificent landscapes of Swedish Lapland.
In the area around Jokkmokk, you can find Sweden's most beautiful national parks. Unfortunately, there is no car access to most of them. Except one! Stora Sjöfallet is the closest national park to Jokkmokk and is a perfect sample of Lapland's unique natural environment. So, it will definitely be one of the highlights of your road trip through Sweden.
Finally, there is no better place to see the Northern Lights than Jokkmokk and the area surrounding it. The lake next to Jokkmokk is the perfect place to relax in the evening, and observe this magical natural phenomenon. There are benches, shelters, and even campfire stones, all free for visitors.
Day 6: From Jokkmokk to Västerås
Day 6 of your Denmark and Sweden road trip is mostly driving as the return journey begins. Wake up as early as possible and head to Lycksele and then to Västerås and the province of Västmanland. After leaving Lapland, you take a slightly different route from the one you came. It also includes beautiful landscapes and a dramatic change of scenery.
We suggest that after making the necessary short stops at whichever points appeal to you the most, you take a break in the small cute town of Västerås. Built on the shore of Lake Mälaren, Västerås is small enough to see it in a couple of hours and offers plenty of options for good Swedish food.
The province of Västmanland is a beautiful quiet rural area with awesome scenery and lovely traditional houses. There are many cheap options for staying in one of them. Therefore, we strongly recommend you choose one of these houses to spend the night and have a strong Swedish experience!
Day 7: Malmö, Øresund Bridge, Copenhagen
The last day of your road trip begins with a 6-hour drive to Malmö, one of Sweden's largest cities. You can go shopping in the city's pedestrian shopping district and sit in the central square for a coffee or a meal. Malmö is 20 minutes from Copenhagen, so it's the final destination of your exciting one-week road trip to Denmark and Sweden.
To reach the point from where you started, this time you will cross the famous Øresund Bridge. The Øresund Bridge is 16 km long and connects Denmark with Sweden. Crossing it is an experience that could not be missing from such a road trip. The cost of the tolls is 65 EUR for a regular car. Once you pass the bridge, you will be 5 minutes from the airport and the center of Copenhagen.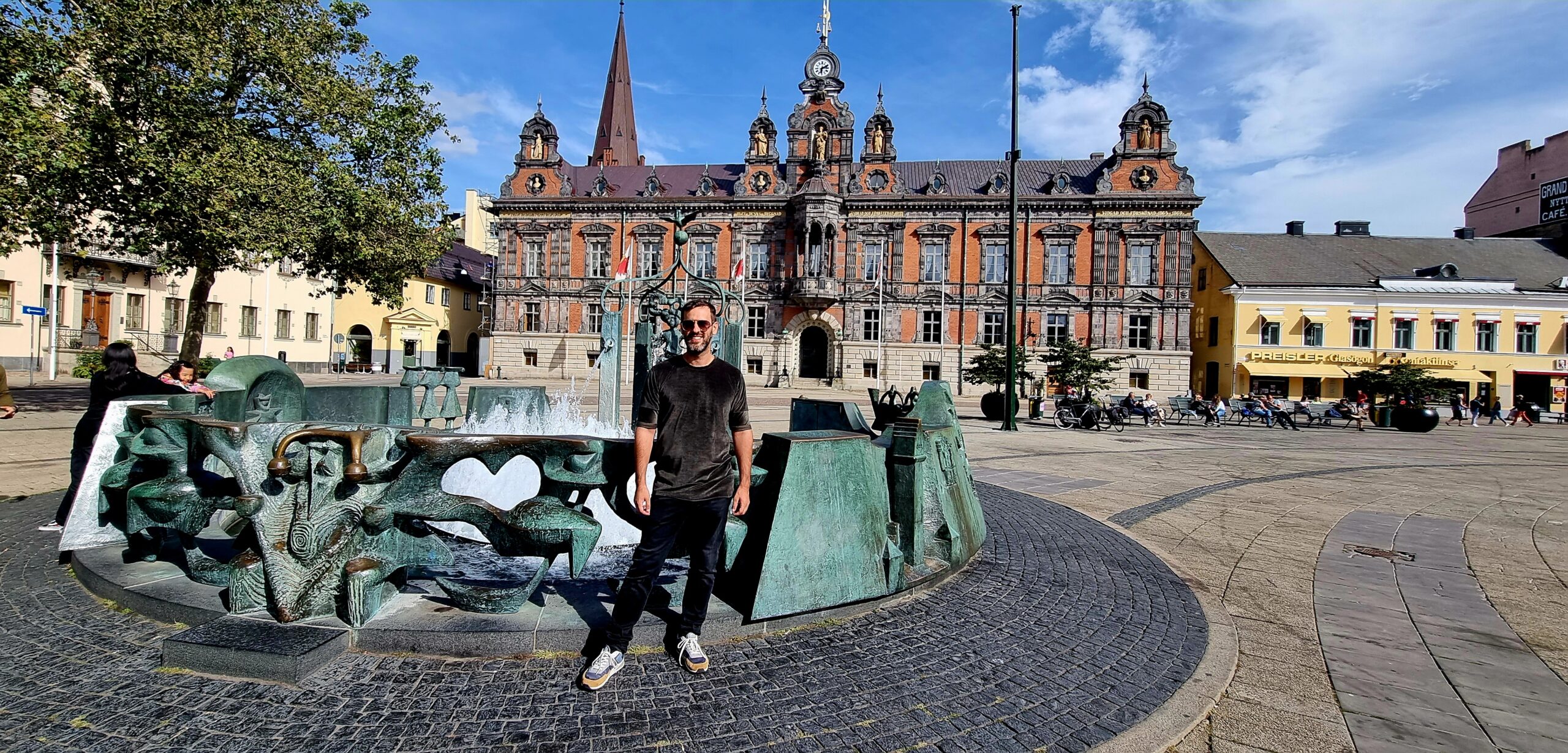 Some useful tips
If you don't have much experience with demanding road trips, or if you are visiting these 2 Scandinavian countries for the first time, you will definitely face some challenges. So here are some tips to perfectly organize your road trip in Denmark and Sweden:
Drivers: You will need to drive an average of 6-8 hours daily. Therefore, it will make your life a lot easier if you split the driving time between two drivers instead of one.
Cost: Apart from the Øresund Bridge, you won't have to pay for tolls anywhere else in Denmark and Sweden. Your largest expense will be fuel. So lighten your expenses considerably by renting a diesel car.
Parking: You will have no issues finding where to park in rural areas and small towns. However, you will need to familiarize yourself with the automated parking system in larger cities such as Stockholm and Copenhagen.
Closing hours: Danes and Swedes go to bed early! So make sure you plan your food stops and your arrival at your destinations before 9 pm. Also, always check the times you can check in at your hotel.
Google Maps: The Google Maps app is the perfect tool to find any destination in Scandinavia and arrange your arrival time. Make sure you have enough data on your mobile phone. For any long driving distance, add at least 20-30% extra time, because of the stops you will take.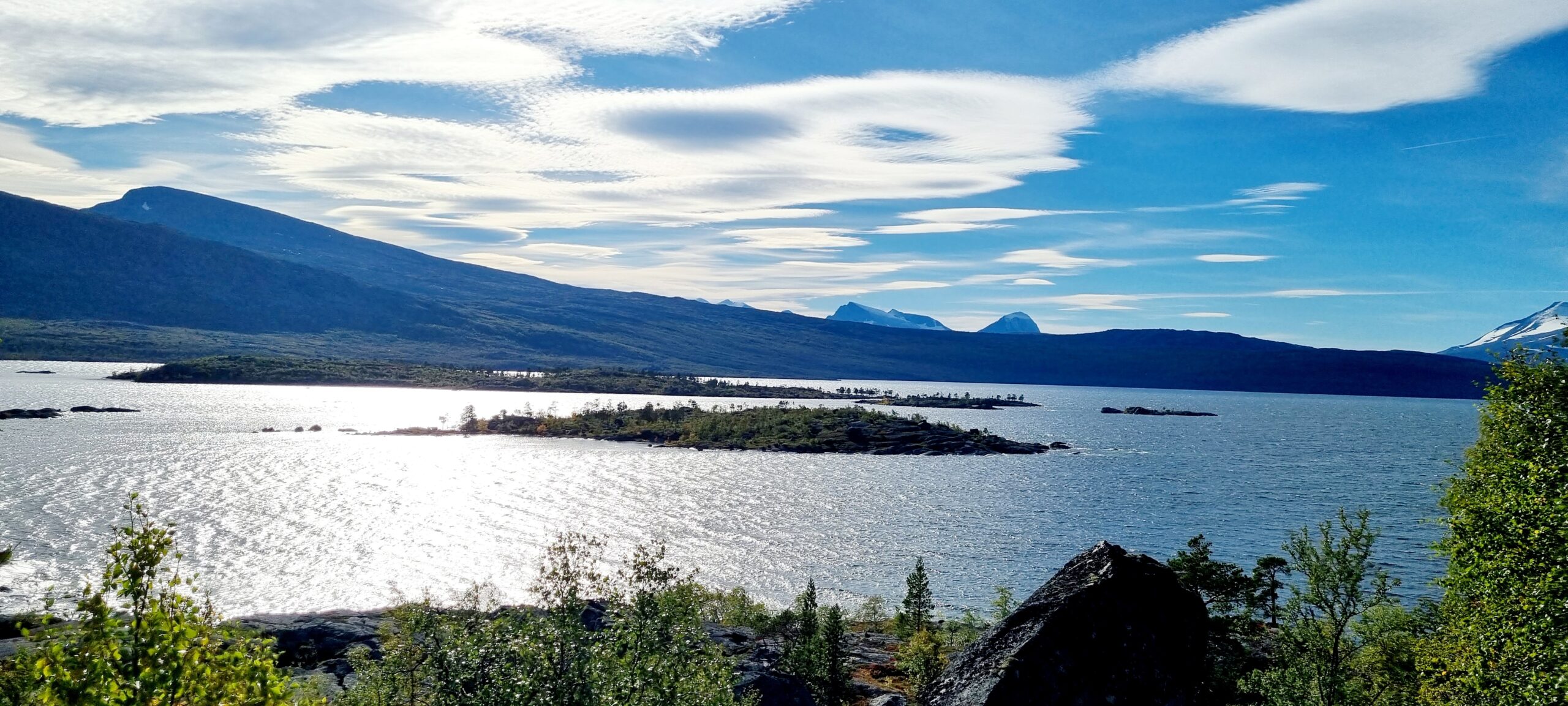 Final thoughts
Every road trip must have one key element to be successful. Spontaneity! The same rule applies to your road trip to Denmark and Sweden, as Scandinavia is a place that offers endless options even to the most demanding traveler. So even if you're the type of traveler who wants to organize everything perfectly, leave some room for spontaneity. Our guide to the perfect road trip is indicative of how much there is to see and do, even if you don't have all the time you need. So just adjust our road trip proposal to your own needs and desires, for a unique outdoor Scandinavian experience.