The free museums in Copenhagen are often the product of local history. There is little to no admission fee for most museums in Copenhagen. Some museums are free or have minimal costs. Many have free guided tours. In any case, it's easy to admire fine artwork in the capital of Denmark with a minimum or no budget at all!
Additionally, Copenhagen is pretty well endowed, with buildings built to the highest standards of architecture. Perhaps this is because its older buildings were often torn down and replaced with new ones of more outstanding architectural merit. In any case, there are stacks of castle ruins and churches, cathedrals and abbeys, warships and bridges, army barracks, and public baths – both art nouveau and art deco – which you can also visit for free.
But let's focus on all the types of museums in Copenhagen that have no admission fees. Here is our guide to the best cheap or free museums in Copenhagen.
What are the Best Free Museums In Copenhagen?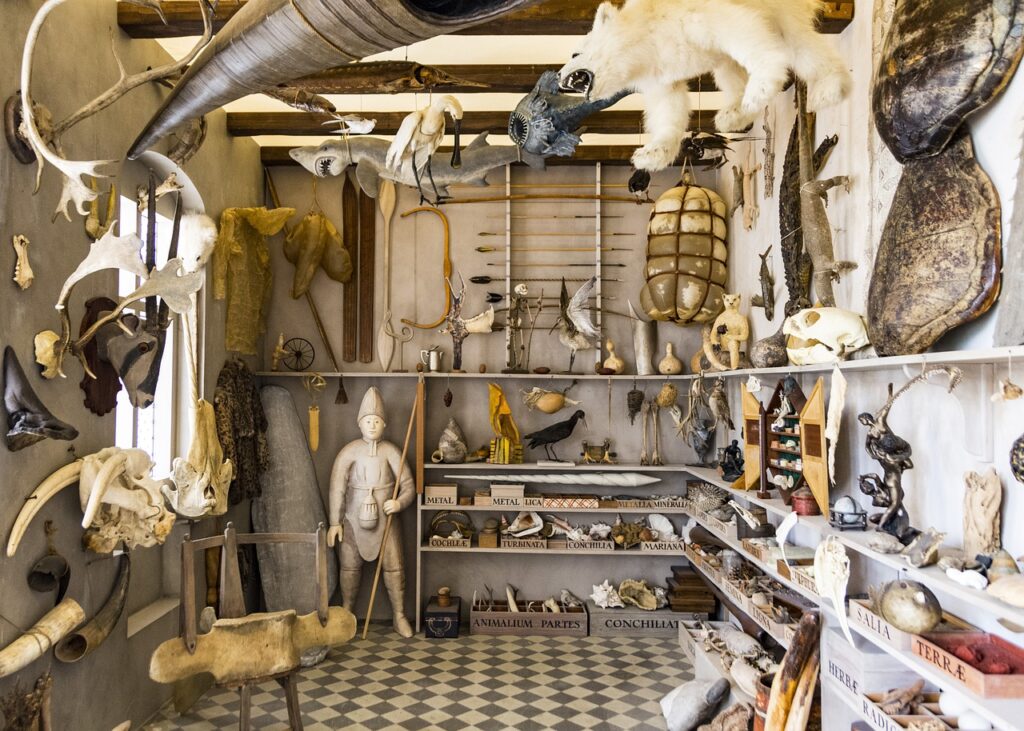 Here are the best cheap or free museums in Copenhagen, Denmark:
The Museum of Copenhagen
The Museum of Copenhagen is one of the best museums in Copenhagen for history lovers. With a free entrance every Wednesday, the museum of Copenhagen is considered to be the official museum of the capital of Denmark. It offers a fantastic collection of archeological finds, ceramics, glassware, textiles, and industrial design from the Viking age to today. Not only that, but the museum is also full of surprises. Some items you can find in this museum are the skeleton of a Viking, a sedan from the 17th century, and some wooden bikes!
Entrance: Free on Wednesdays, 90 DKK daily
Website: https://cphmuseum.kk.dk/en
Magasin du Nord Museum
This small but beautiful museum is an old department store that often organizes free guided tours for large groups of people. Although Magasin du Nord Museum is a tiny room, its collection is larger than any other retail store in Denmark. More specifically, it consists of numerous objects, such as books, paintings, clothes, and an impressive photo collection. Today, Magasin du Nord is a department store franchise with branches spread all over Denmark. However, entrance to the museum is free for everybody, and visitors can admire its unique collection at no cost.
Entrance: Free
Website: https://magasinmuseum.dk/visit-magasin-du-nord-museum/
The Bank and Savings Museum
The Bank and Savings Museum is a free museum in Copenhagen about the banking system of Denmark in the 1800s. It is located in an old building and has a fully operating bank branch as well. The Bank and Savings Museum has an extensive collection of maps and objects related to the Scandinavian and Danish banking systems. It is a journey through the history of the banking industry of Denmark and Scandinavia, and it's free!
Entrance: Free
Website: https://www.bankogsparekassemuseet.dk/
The David Collection
The David Collection in Copenhagen is a free, private museum, founded and owned by C.L. David. The main building is a short distance from Rejseplanen in the center of Copenhagen. It contains exhibits from around the world, from China to Denmark. Moreover, it shows how people lived during different periods in time and gives information about their work and culture. The David Collection keeps changing its exhibitions, so there is always something new to see each time you visit it.
Entrance: Free
Website: http://www.davidmus.dk/en/
The Black Diamond
The Black Diamond is a library dedicated to the works of Hans Christian Andersen and Carl Linnaeus. The museum is in a public square in central Copenhagen, Denmark. It was initially built in 1999 to operate as a library but has now been expanded with new exhibition spaces and other facilities. Its name comes from the black polished building that hosts the museum.
Entrance: Free
Website: https://www.kb.dk/en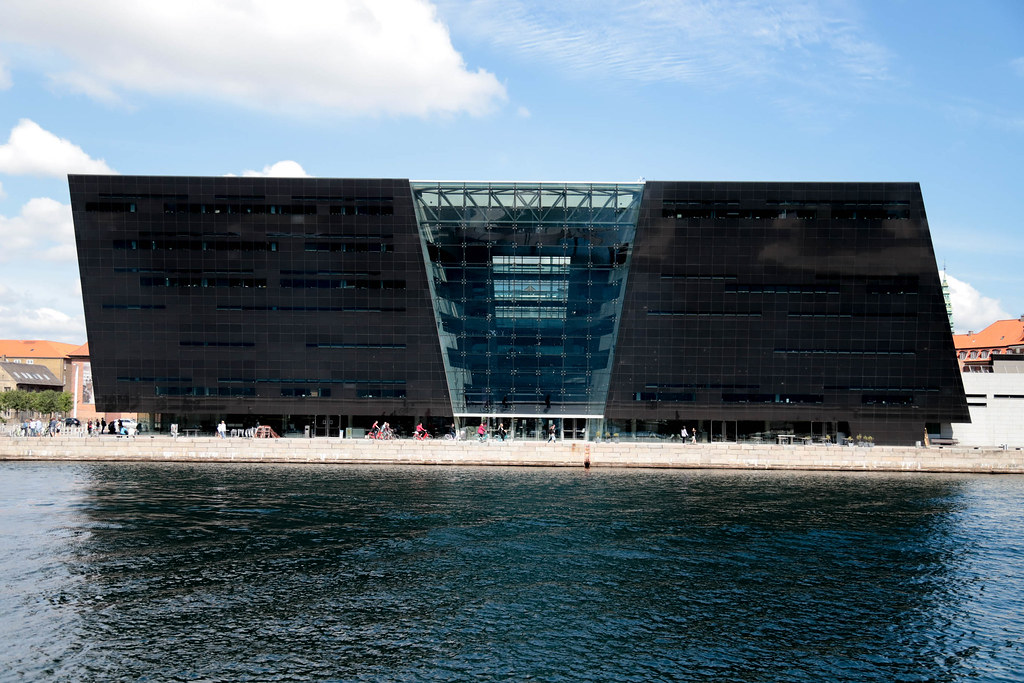 Møsting's House (Møstings Hus)
This is one of the most popular Copenhagen tourist attractions because it is so beautiful. Møstings Hus is a country house, built in 1800, but it has been renovated many times. Now it houses an impressive collection of paintings and drawings by Danish artists. You will find a gallery with the artwork of many famous artists at this museum. There are also six annual exhibitions where you can see everything from modern art to book presentations! Finally, this is an excellent place to visit if you are looking for quiet for an hour or two!
Entrance: Free
Website: https://frederiksbergmuseerne.dk/en/mostings/
DieselHouse
Instead of visiting another art gallery or history museum, you could take the chance and see something different in Copenhagen. In this regard, DieselHouse is one of the few diesel technologies museums that you can visit in Denmark or Scandinavia. Not only that, but DieselHouse is also one of the Copenhagen museums that you can visit for free! DieselHouse dates back to 1850, and it hosts one of the largest diesel engines in the world. Finally, once per month, this engine is turned on and operates. So look at the museum's website and pick the date to visit.
Entrance: Free
Website: https://dieselhouse.dk
Københavns Domkirke (Copenhagen Cathedral)
The Copenhagen Catherdral of Denmark or Københavns Domkirke hosts a tiny free-entrance museum. It displays an extensive collection of Danish and foreign paintings, sculptures, and drawings. It has a permanent collection, as well as temporary exhibitions featuring art from around the world. Finally, entrance to the Cathedral is also free of charge. So you can visit one of the finest examples of Brick Gothic architecture in Northern Europe for free too!
Entrance: Free
Website: https://www.domkirken.dk/domkirkens-museum-0
Ny Carlsberg Glyptotek
The Ny Carlsberg Glyptotek museum is free if you visit on a Tuesday. It is one of the best museums in Copenhagen, specializing in sculptures, decorative arts, and paintings. Located in the center of Copenhagen, very close to many tourist attractions, this is one of the best museums in Copenhagen that you can visit for free. The exhibition includes works by Auguste Rodin and Constantin Brancusi and French impressionists such as Monet, Pissarro, and Renoir. The museum also has a collection of Danish designs from the 18th century to the present date.
Entrance: Free on Tuesdays, 125 DKK Wednesday-Sunday
Website: https://www.glyptoteket.com/
Thorvaldsens Museum
This museum is in the heart of Copenhagen, and it's free on Wednesdays. It offers an exciting collection of sculptures and design pieces from the famous sculptor Bertel Thorvaldsen. Thorvaldsens museum consists of over a thousand artworks, most of which are displayed in their permanent collection. Some of its temporary exhibitions can be pretty interesting as well. It probably is the best museum in Copenhagen that you can visit for free.
Entrance: Free on Wednesdays, 90 DKK Monday, Thursday-Sunday
Website: https://www.thorvaldsensmuseum.dk/en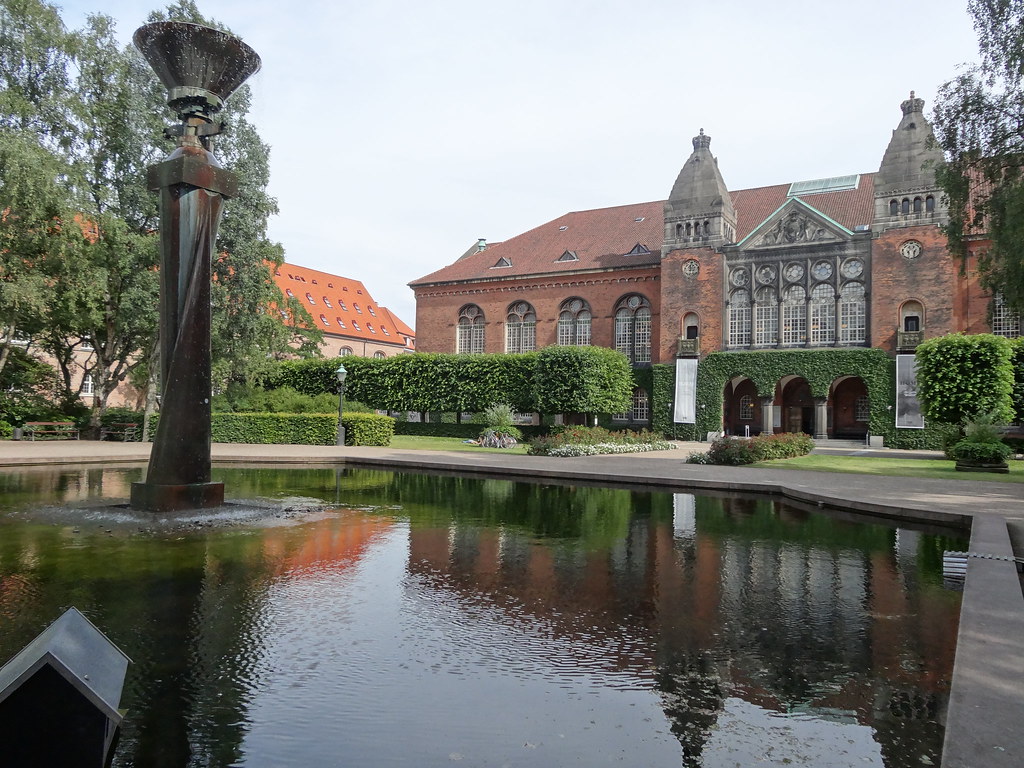 Conclusion
Great art isn't just for the rich and famous. There are plenty of free museums in Copenhagen —both free and cheap—that will make you appreciate the art even more. Visitors are enjoying the stellar work in these facilities for more than 100 years. Someday your grandkids will be taking their grandkids there as well. Unfortunately, more and more museums in Copenhagen are charging an entrance fee lately. So take the chance and visit one of the above museums for free while you still can!