Stockholm is rich in art and culture. But because of the prestigious Swedish royal family, the country's capital city has built its reputation on impressive royal palaces and sites. Visiting cheap or free museums in Stockholm is an excellent way to spend time in the capital of Sweden. You can see them all and experience parts of Swedish history as well as Scandinavian art history at the same time.
Apart from the permanent displays, most museums also organize special exhibitions or regularly change their displays, making it possible to revisit your favorite museums whenever you want. Here's a list of some of Stockholm's best cheap or free museums.
Why visit Stockholm
Stockholm is a city full of history, culture, and charm. It's also one of the most beautiful cities in Scandinavia. Stockholm has so much to offer visitors, from its many museums to its historical attractions and landmarks. The best thing about Stockholm is that it never gets boring. There's always something new to see or do in this vibrant city! Here are some reasons why you should visit Stockholm:
The architecture is stunning.
You can take a boat trip through the Stockholm archipelago
There are lots of beautiful parks
The food scene is amazing
10 Top Free Museums in Stockholm
Stockholm's museums are among the best in the world, so there's no shortage of options if you're looking for a free day out in the Swedish capital. Here are our top 10 free museums in Stockholm:
Moderna Museet (Modern Art Museum)
The Museum of Modern Art is located on Skeppsholmen island next to the Royal Palace and Stockholm City Hall. This free museum in Stockholm was founded in 1960 by Pontus Hulten, who was also its first director. He continued until 1990 when he passed away at 88 years old! He was known as a great collector and an avid art historian with a particular interest in Surrealism and Pop Art movements, but also focused on other periods such as Baroque and Renaissance art, as well as contemporary art from around the world.
Entrance: Free
Website: https://www.modernamuseet.se/stockholm/sv/
Museum of Natural History
The Museum of Natural History is among the most visited free museums in Stockholm, and you can find it near the Nationalmuseum and the Royal Palace. The museum has several collections of exhibits dating back 100 years. There are over 10 million objects displayed in this museum, making its natural history collection one of the largest in Scandinavia. It also has an array library that contains over 2 million books and other resources related to natural history.
Entrance: Free
Website: https://www.nrm.se/en/16.html
ArkDes (Swedish Centre for Architecture and Design)
This free-entrance Stockholm museum is also situated on the island of Skeppsholmen. It is a great place to visit when you want to learn about Swedish design and architecture. The museum showcases the work of internationally acclaimed architects, designers, artists, and companies in architecture, design, and construction. You will also find exhibitions on topics such as urban planning and sustainability. This museum is worth visiting if you want to learn more about this field.
Entrance: Free
Website: https://arkdes.se/en/
Medelhavsmuseet (Museum of Mediterranean and Near Eastern Antiquities)
The Museum of Mediterranean and Near Eastern Antiquities is located in Stockholm and is considered one of the top free museums in Stockholm. This museum focuses on all aspects of the Mediterranean region, including artworks from ancient Egypt, Greece, Rome, Turkey, and more! There are also collections from France and Spain that you can explore here too!
Entrance: Free
Website: https://www.medelhavsmuseet.se/en/
Museum of Far Eastern Antiquities
The Museum of Antiquities of the Far East is a must-visit for anyone who loves Asian culture and history. This museum features artifacts from China, Japan, Korea, Nepal, and Tibet. It showcases a wide range of items that date centuries ago. The museum has an outdoor and indoor section where you can walk through different rooms displaying different artifacts from around the world. Some rooms are more exclusive than others, so make sure you book ahead if you have limited time in your schedule! If you want to study more about Asian culture, then this museum is definitely for you!
Entrance: Free
Website: https://www.ostasiatiskamuseet.se/en/
Nationalmuseum (National Museum of Sweden)
The National Museum of Sweden is a free-entrance museum in Stockholm, Sweden, with impressive cultural, historical, and scientific collections. It is in the center of Stockholm, on Blasieholmen. The museum's main building opened in 1866 and was designed by the famous architect Fredrik Blom. This is where the amazing collection of Swedish 16th and 17th-century art is displayed, including works by Johannes Göransson Tjäder, Olof Erlandsson, Hans Holbein the Younger, Carl Gustaf Pilo, David Klöcker Ehrenstrahl, and many others.
Entrance: Free
Website: https://www.nationalmuseum.se/en/
Stockholms Medeltidsmuseum (Medieval Museum)
This is one of the best free museums to get an insight into what life was like in Stockholm during medieval times. As the name suggests, it showcases how people lived during this period and gives an idea of what they used as everyday objects. It also has an exciting collection of artifacts from different periods in history.
Entrance: Free
Website: https://medeltidsmuseet.stockholm.se/in-english/
The Swedish History Museum
This free museum is in Narvavägen, Stockholm, near Karlaplan. It was founded in the 19th century by Gustav Vasa himself! The Swedish History Museum showcases how Sweden evolved through time, by presenting collections of historical objects, artworks, and archaeological finds from different eras. There are also temporary exhibitions held at this museum every year, so check out their website before your visit!
Entrance: Free
Website: https://historiska.se/
The Maritime Museum
The Maritime Museum is another must-visit place you can see for free in Stockholm. This museum displays all kinds of exhibits related to ships and boats, including models and paintings. You will learn everything you need to know about Swedish naval history with just one visit! There are also many artifacts from different periods, such as ancient Egypt, Greece, China, and much more! If you love naval history, this will be your favorite free museum in Stockholm!
Entrance: Free
Website: https://www.sjohistoriska.se/en
The Hallwyl Museum
Another great option for history buffs is this museum, which contains artifacts from all over Europe from the 16th through 19th centuries. Everything from silverware to paintings by artists such as Rubens or Rembrandt can be seen here, along with furniture from France and England up until World War II. If you want to view these items up close without paying admission fees, then this museum is perfect for you!
Entrance: Free
Website: https://hallwylskamuseet.se/en/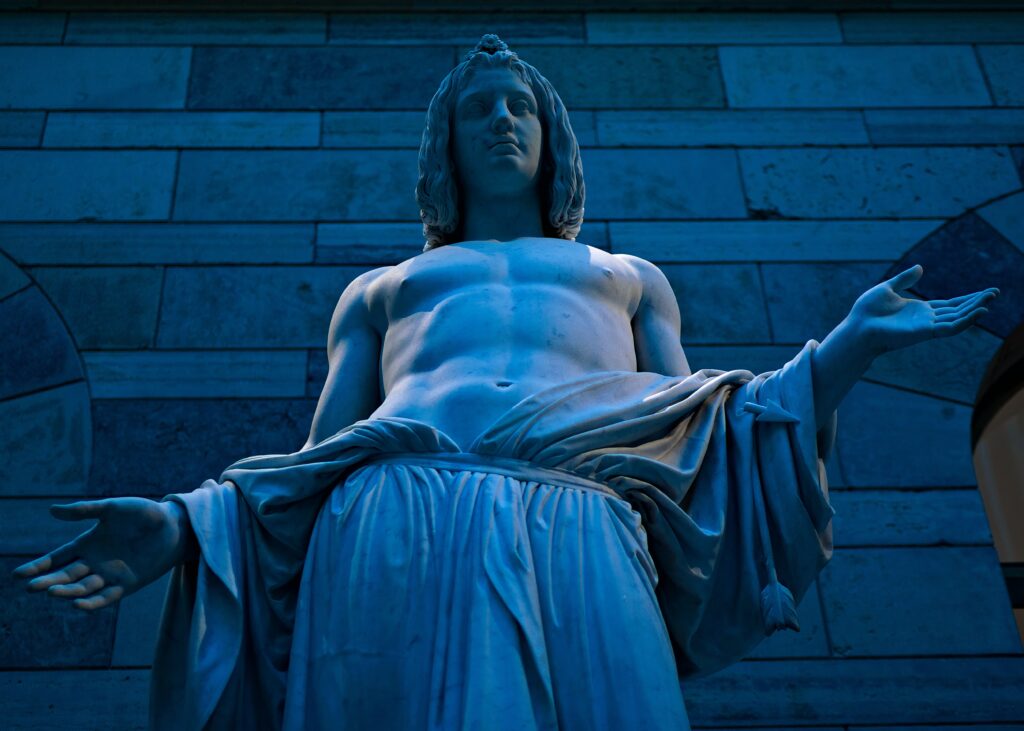 Conclusion
Stockholm is known as a relatively expensive city, but it doesn't have to be. The relatively low cost of living here and the many free or cheap museums around the city are perfect for students on a budget, younger travelers looking to save up, or people just looking to enjoy a culture-filled excursion without spending too much. With the help of this guide, you'll be able to visit some beautiful free museums in Stockholm without worrying about how much your wallet will end up hurting.