Sailing in Stockholm Archipelago in Sweden is one of the most popular Scandinavia tourist goals. Stockholm Archipelago attracts more than 2 million visitors annually. Its islands provide a stunning backdrop for sailing holidays, with more than 30,000 islands and islets spread across its waters.
Most visitors arrive by boat, either from Stockholm or by ferry from other parts of Scandinavia. The most popular routes are from Stockholm to Vaxholm or Grinda. Others sail from Visby on Gotland or Mariehamn on Aland. You can also take a trip around the island of Saltholmen, where there are many smaller islands to visit along the way.
Sailing in the Stockholm archipelago is one of the best ways to enjoy a summer vacation. It's an experience that will stay with you for a lifetime!
Best Sailing Tours in Stockholm Archipelago
The Stockholm Archipelago offers some of the most beautiful sailing tours in the world. We've rounded up the top three sailing tours in the Stockholm Archipelago that match every budget.
Experience the breathtaking beauty of Stockholm's archipelago on a 2.5-hour sightseeing tour. Enjoy stunning views, learn about the history and culture of the region, and see some of the thousands of islands that make up this unique area.
This Stockholm Archipelago sailing tour takes you on a journey through some of the most beautiful islands in Sweden. Enjoy a delicious lunch and explore the stunning natural beauty of the archipelago.
This full-day sailing tour of the Stockholm archipelago offers a perfect opportunity to experience the stunning natural beauty of the area. An experienced skipper will guide you through the journey, making this an unforgettable adventure for all.
Best Time and Areas where you can go Sailing in Stockholm and Sweden Archipelagos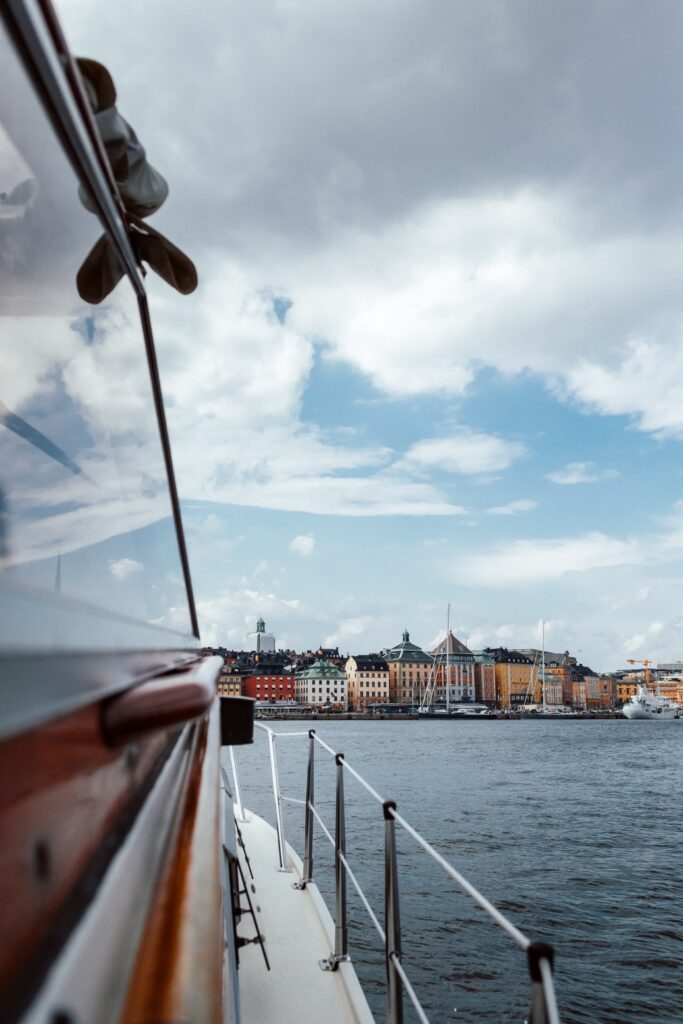 Sweden Archipelago is a beautiful area with thousands of islands, ideal for sailing. The main islands you can sail to are:
Gotland
The largest island in the Baltic Sea, Gotland is a popular sailing and water sports destination. The most popular place to sail on Gotland is the West Coast. You will find many coves with white sandy beaches, clear waters, and small islands there. During summer many festivals take place on the island, including music festivals and medieval markets.
Aland Islands
The Aland Islands are an archipelago located between Finland and Sweden in the Baltic Sea. They were inhabited by Vikings who used them as a base for their raids against other countries during their time as pirates. Today they are inhabited by over 29,000 people who live on the main island of Åland, also known as Main Island or just Åland. There are many smaller islands surrounding Main Island where you can find marinas where boats for rent and charter are available.
Stockholm
The capital of Sweden is a great destination for sailing in the archipelago. It is a beautiful city, and so is the water surrounding it. Stockholm is easily accessible by train, bus, or car. Many islands nearby can be reached by boat or ferry and offer stunning views of Stockholm.
Gothenburg
Gothenburg has plenty of islands that can be visited by boat, including some trendy ones like Alsön, Tjörn and H, singer. There are also many smaller islands that are perfect for day trips from Gothenburg, such as Mathöskolan, Långasjön, and Skärgårdsgrundet.
Svarteberget
Svarteberget is located in Vaxholm and offers excellent views over Stockholm from its top point. Several other beautiful places around Svarteberget can be visited during a day trip to Vaxholm: Hälsö Island (Hälsöholmen), Kalvholmen, and Storholmen Island (Storholmsholmen).
The best time to sail in Stockholm Archipelago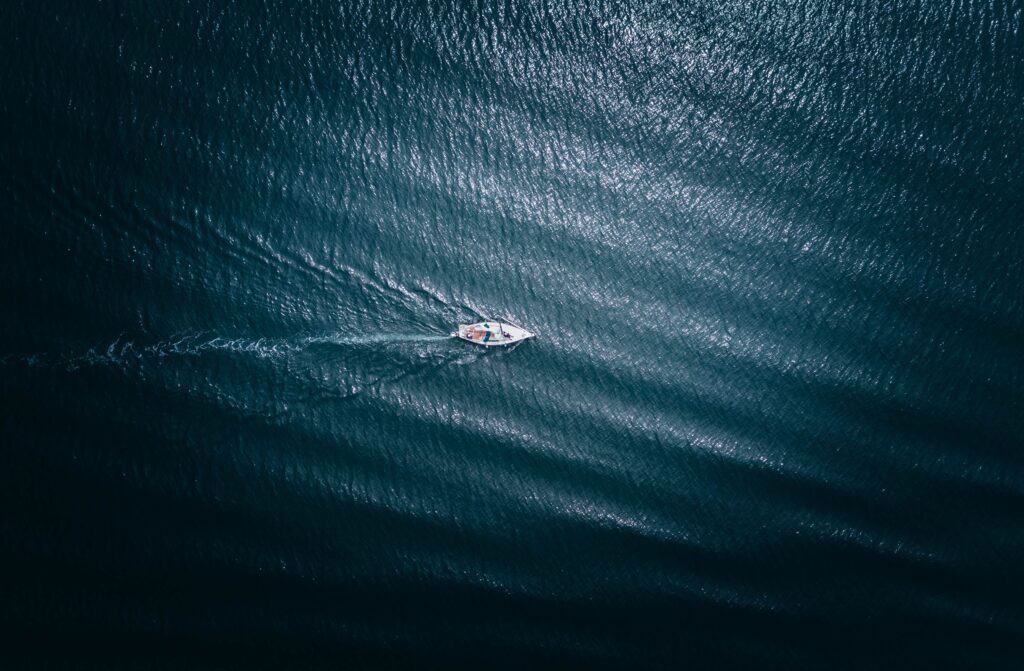 If you want to experience the beauty of Stockholm Archipelago in its full glory, then May and June are probably your best bet. The summer months are also popular with tourists, so try visiting during spring to avoid crowds. There isn't plenty of sunshine in early spring (April) and late autumn (October), but it's also lovely and quiet.
In July and August, you will have trouble finding any room on land or sea: this is when most Swedes and tourists go on holiday. If you don't mind crowds, these months offer excellent conditions for sailing in the archipelago.
The Swedish winter (December-February) can be freezing, but that doesn't mean you should not visit! There is a lot of snow during this time of year. This means that many of the famous landmarks of Sweden are covered in white. The winter months are also popular with skiers who flock to the mountains for some downhill skiing at resorts such as Åre and Sälen, but there are still plenty of places where you can find solitude if that is what you desire.
Is Sailing in Stockholm Archipelago Worth It?
The Stockholm Archipelago is one of the most beautiful places in the world. The archipelago offers an endless amount of things to do, but sailing is one of the most popular activities to do in the area. Here are a few reasons why you should consider sailing in the Swedish Archipelago:
The scenery is stunning
The archipelago consists of over 30 000 islands, large and small, most of them uninhabited. The water is often crystal clear, making it easy to spot wildlife, such as seals and dolphins swimming by your boat. The islands are surrounded by pine forests, and the smell of the fresh forest air fills your nostrils as you approach each new island.
There is plenty of wildlife
The Stockholm Archipelago has some spectacular wildlife such as whales, dolphins, and seals that live in its waters. You can also spot otters and eagles on several islands and many other birds like cranes or falcons. Also, many fish species live in these waters like salmon or perch that are worth trying when fishing onboard your boat!
It is easy to get there from Stockholm
Stockholm is a great city with plenty of things to see and do. But if you want something more remote then there's nothing better than getting away from it all by taking a day trip out to the archipelago!
It's an incredible experience
Sailing through the archipelago is like sailing on the water made of diamonds. The sea is crystal clear. You can see fish swimming around you and sometimes even seals and whales. Every day is different – one day you might be sailing against the wind, another day with just enough wind to get a sail up, and then some days with no wind at all (when we were there). This means that no matter what type of sailor you are, there will always be something for everyone. Incredible!
You can go wherever you want
The Stockholm Archipelago consists of over 20,000 islands. So there are plenty of options for anyone who wants some adventure or just wants to relax by themselves. You can explore small islands with just one or two houses or big ones where there are shops or restaurants. You can even rent a boat yourself if money is not an issue!
It's easy to rent a boat
The best way to explore the archipelago is by renting a boat — whether it be for an hour or the entire summer season. You can find boats for hire all along the coast or even at smaller marinas within larger towns such as Norrtälje or Nynäshamn. It will cost you between 500-1,000 EUR per day depending on the size and type of boat, which is not bad considering how much fun it is!
It is one of Europe's best places for hiking
If your idea of roughing it involves walking through pine forests or along sandy beaches, then Sweden is worth a visit. There are over 70 national parks in the country, with many offering stunning views that will make those long hours spent at sea seem worth it. You won't have any problems finding food and drink either, and most marinas have restaurants serving traditional Swedish dishes.
You can visit small villages with charming architecture
Many small villages in the archipelago offer an authentic experience of Swedish culture. These places have lovely architecture, and some even date back to the 1600s! They are perfect for tourists who want to discover more about Sweden beyond the big cities like Stockholm or Gothenburg.