To steal a line from the poet John Donne: there are few feelings better than the splendor of riding into a new place with your best friends. The road trip is as American as it gets. It is predicated on the idea that getting out and moving is good for the soul. There is so much to do in a road trip across Scandinavia. It can be hard to know where to go or what you should see. Especially if your travel time is limited. In response to this problem, here's an itinerary for a Denmark road trip across those glorious Scandinavian plains.
A valid passport
If you plan to visit Denmark for an extended period or have other travel plans in Europe, you must have a valid passport. Danish authorities will not grant entry to anyone without one. If you do have one make sure you do not lose it. It's not guaranteed that your visa will be extended or your travels will go smoothly if you lose your passport while abroad.
The validity requirements are pretty straightforward: the passport must be valid for at least three months after your intended date of departure from Denmark. It must be valid for the entire period of your intended stay in Denmark. It also has to have been issued within the past 10 years—no exceptions!
A valid driving license
You won't need much to drive in Denmark. If you are a US citizen, the only document you need for a Denmark road trip is a valid driving license. However, as we all know, this does not ensure that your trip will be safe or enjoyable.
What does Denmark need from its drivers? First and foremost, an international driving license. This type of license is required for non-EU citizens driving in Denmark. If you already have an international driving license from the US or Canada (or another country), then no additional action is needed on your part. While your state-issued license is good enough to verify that you can drive legally within the US, it is not recognized by other countries—including those in Europe—unless it has been validated by a few formalities with the Department of Motor Vehicles (DMV). Your state DMV can give you details on how to get one.
Danish phone number or SIM card with data
If you are looking to hop in the car and explore the Danish countryside, you'll probably want a way to stay connected. While you can access WiFi on your phone when you're out and about, it is important to note that some regions don't have good coverage. Plus, using your data abroad will cost extra. To avoid being hit with an unexpected bill, it's common sense to get a local SIM card or a Danish phone number for your trip.
Before heading to Denmark, be sure to contact your cell phone provider at home. Ask them about getting a new or temporary SIM card from a Danish network provider. That way all of your calls and texts will be billed in krone (DKK). If they are unable or unwilling to help, look into getting one from a kiosk in Copenhagen Airport or any convenience store throughout the country.
Credit card to pay tolls and gas
You can drive in Denmark without a credit card and still avoid paying tolls. But if you want to pay for gas, get out of a traffic jam or pass through one of Denmark's road tolls, you'll need one. And even if you're not driving in Denmark, it is a good idea to have a credit card from one of the major networks — Visa or MasterCard — just in case anything breaks down. You might also want to take along an American Express card as well. Some hotels and restaurants prefer AmEx over Visa or Mastercard (but they do charge a higher fee).
Snacks
In Denmark, most gas stations have vending machines with candy and chips available for purchase. But what if you're driving late at night? Or on a Sunday? Or on a weekday when all the nearby shops are closed? Healthy snacks like nuts and dried fruit are great for munching on while driving. They're also good sources of protein and fiber, which will keep your energy levels up throughout the day.
Danish krone
Denmark is a lovely country in northern Europe with a rich history, beautiful countryside, and a plethora of cultural activities. However, traveling here from other countries can be confusing in terms of currency. Denmark is not part of the Eurozone and therefore uses its currency, the Danish krone (DKK). Exchanging US dollars or other currencies for their equivalent in DKK before arriving in Denmark is imperative to budgeting well. The exchange rate of the DKK to other currencies changes depending on the day. But it tends to stay within a certain range.
First aid kit
It's a good idea to pack a first aid kit for your road trip to Denmark. Roads are safe there. But it's better to be prepared for everything. This will help you in case of an accident, or if someone gets sick or injured. The following is a list of items that you should consider including in your first aid kit: Painkillers and anti-inflammatories (e.g., aspirin, paracetamol), antihistamines (for hay fever and allergies), bandages and dressings, adhesive tape, and scissors.
Accessories
When preparing for a day trip or weekend excursion, many travelers will automatically think of packing clothes, shoes, and toiletries. But for those planning a Denmark road trip, there are some items that you may want to consider bringing along on your journey as well. These are some of the things that you will need:
Backpack – This is useful not only for carrying all your gear but can also serve as a pillow if you prefer sleeping in the car to sleeping in a hotel/hostel.
Camera – taking pictures is one of the main reasons why people travel; with a scenic drive through Denmark, it's easy to get great shots.
Phone Charger – it's always good to have an extra one or even two on hand because you never know when your phone battery might die right when you're trying to capture that perfect shot or share vacation memories with family and friends
Water bottle – Make sure it's reusable rather than disposable so you don't end up adding to the waste in Denmark. A reusable water bottle is better for the environment, too. If you forget your water bottle, you can buy one at any gas station or convenience store in Denmark.
Decide your Denmark road trip destinations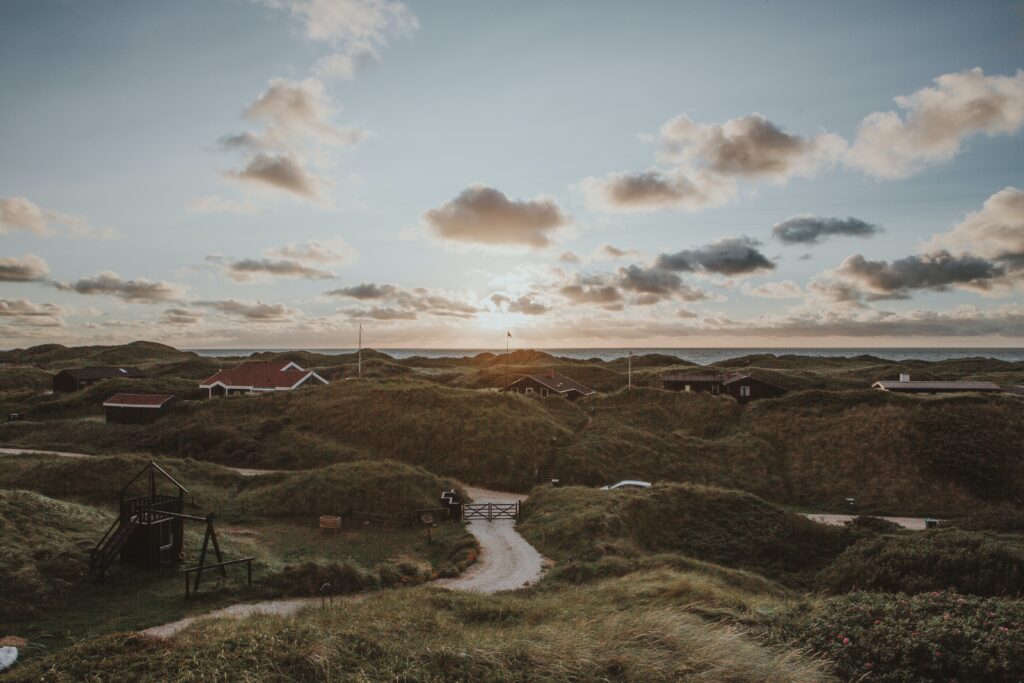 When making a long trip to Denmark, it is always nice to know where the main tourist attractions are. By familiarizing yourself with these points of interest, you can better plan your trip and decide what you want to see. If your travels include more than one destination, have a well-organized itinerary that will allow you to focus on the highlights of the region. There are many different travel combinations to choose from for your Denmark road trip. Make sure you choose the one that matches your travel style.