You likely know a bit about the famous meatballs in Swedish cuisine, but there's so much more to it. From soft, crispbreads to tender mountain meat and delicate fish from the ocean, a remarkable variety of flavors and freshness is incorporated in those in the Danish countryside. Guided by a freelance writer, let's take a gastronomic journey through the beauty and bounty of Sweden, discovering 10 of its most beloved and traditional dishes. Therefore, if you want to know about Swedish dishes, this article will be essential for you.
Popular & Traditional Swedish Dishes
Köttbullar – Meatballs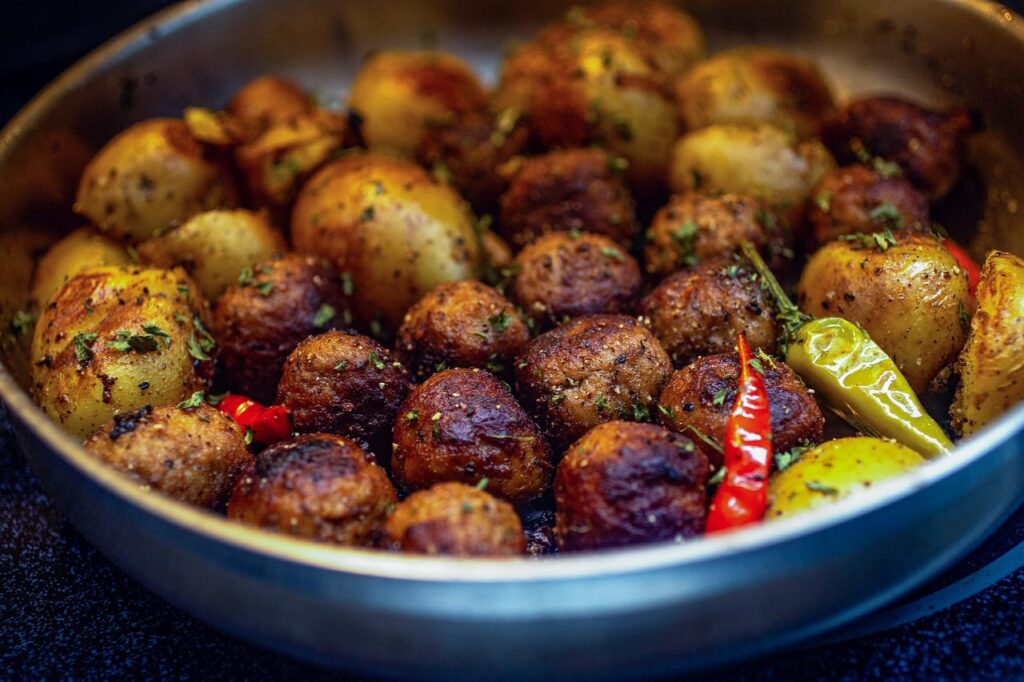 One of Sweden's national dishes, the IKEA menu item originated in a restaurant, where it is made of spiced ground beef, onion, egg, milk, and bread crumbs. Fried in a large buttered frying pan is typically served with mashed potatoes, lingonberry sauce, and cream sauce. Swedish meatballs are usually seasoned only lightly. Salt and pepper are typical seasonings for meatballs. This popular meal plays an essential role in the food in Sweden. Frequently, it is served as a simple meal and occasionally as a special holiday meal. For that reason, every Christmas, Easter, and Midsummer – the meatball and several other items will almost certainly be there.
Räkmacka – Shrimp Sandwich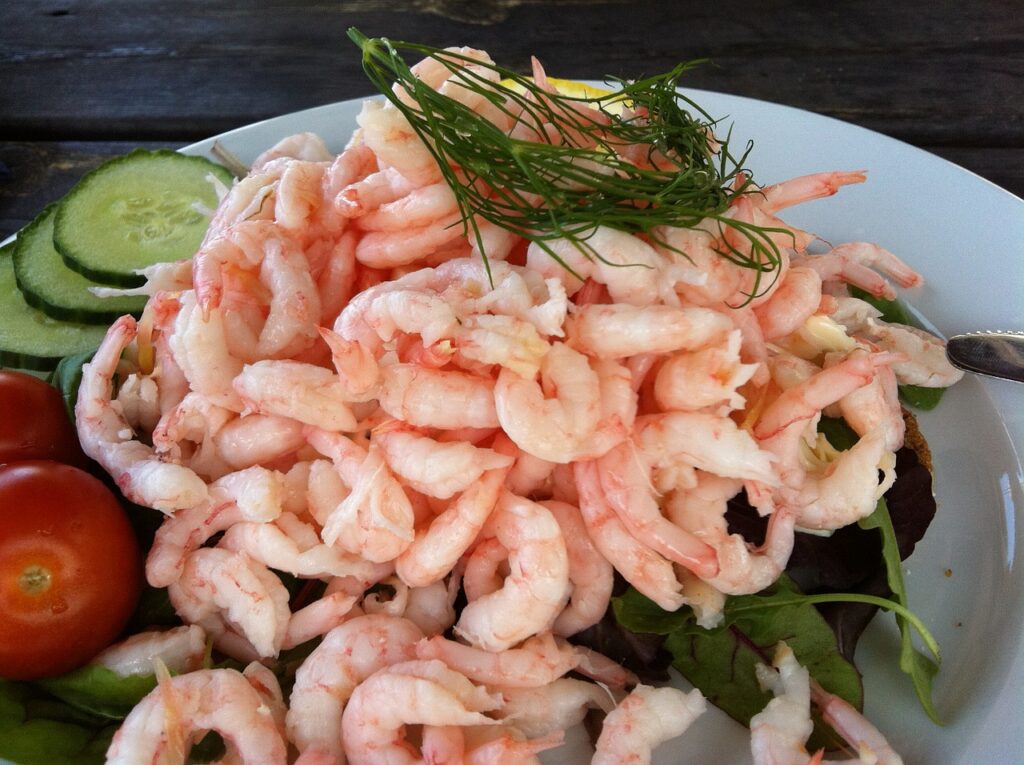 Seafood is a favorite specialty among Swedish families, especially on the west coast, where fishing has a long tradition and history. It is a very popular and delicious food in Sweden. For centuries, fishing was the primary source of income, and fish and seafood were a central part of the region's diet. Fish and seafood have become a feast today. An open-faced sandwich served on rye bread contains k egg, cucumber, dill, romaine, shrimp, and mayonnaise. The quantity of shrimp on the sandwich frequently means a lot concerning a restaurant's food standard.
Smulpaj – Crumble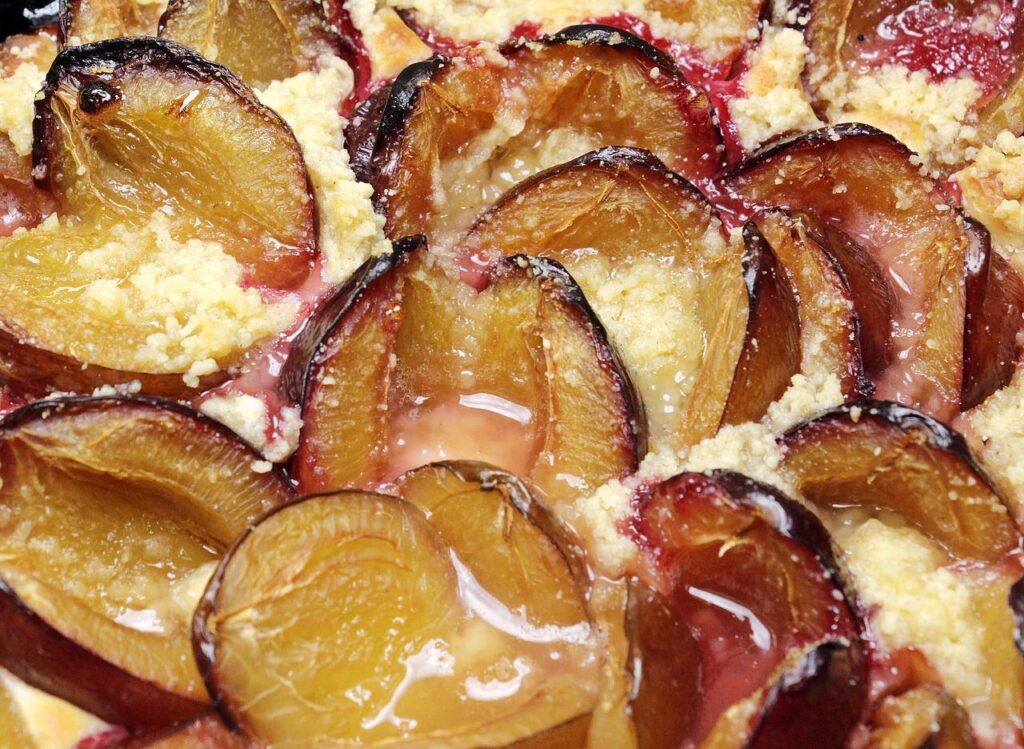 Many Swedish residents love gardening, and during the summer, when the fruit is harvested, shortening it is treasured. We use the fruits of our labor for cooking and baking. Smulpaj is a seasonal favorite, and it consists of whatever fruits or berries come in season. The pie's topping is covered with dough like a crumb made with butter, sugar, wheat flour, and oatmeal. This is the ideal attribute for the sour flavor of berries such as strawberries, raspberries, or blueberries. During the fall season, apple pie is incredibly popular. It is usually served warm with whipped cream or custard.
Semla – Sweet Roll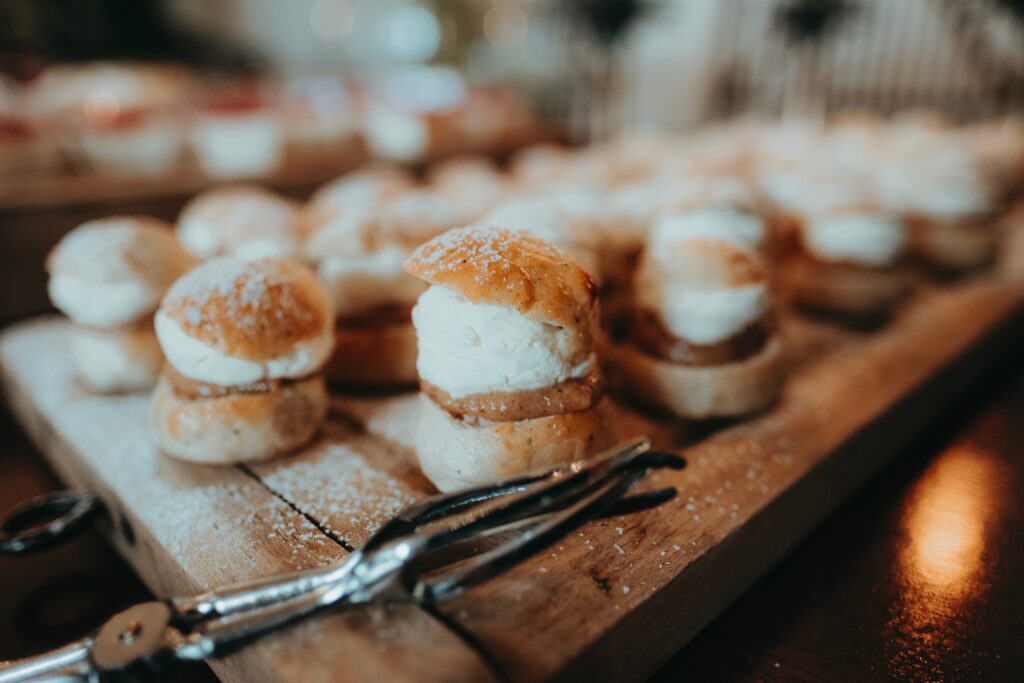 Semla is such a beloved pastry that it is celebrated on its day, "fettisdagen," every February. This pastry consists of a sweet, yeasty bun made with cardamom. The top is sliced, and almond paste and skin cream are placed inside. The addition of whipped cream has been around since the 16th century, and the almond paste was added approximately 300 years later, in the 1850s. Fettisdagen is a traditionally served holiday dish that has become a ubiquitous bakery fare item. Bakeries have also started creating new interpretations of this traditional item, adding chocolate or nuts or serving them as wraps.
Falukorv – Falu Sausage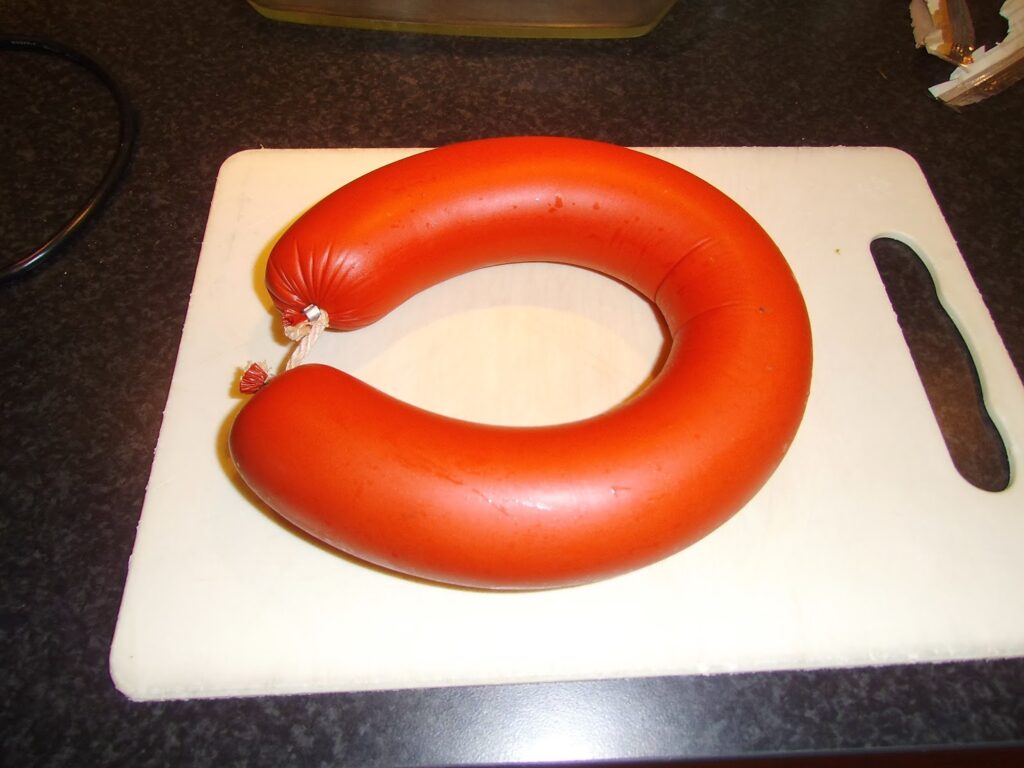 A sausage from Dalarna, a locality in Sweden called Falukorv, dates back to the 16th century. It was produced because the town was blessed with the copper mine in Falun. Oxhide was utilized to make ropes, and the remaining meat was made into sausages from it. Today, the sausage includes a mixture of pork and veal, salt, potato flour, and onion. It's not considered to be an extremely fancy dish. It's normally reserved for served as an everyday dish rather than encountered as a fancy meal served to present guests. It is often baked in the oven, fried, and served with macaroni in a tomato sauce or rice.
Ärtsoppa & Pannkakor – (Pea Soup & Pancakes)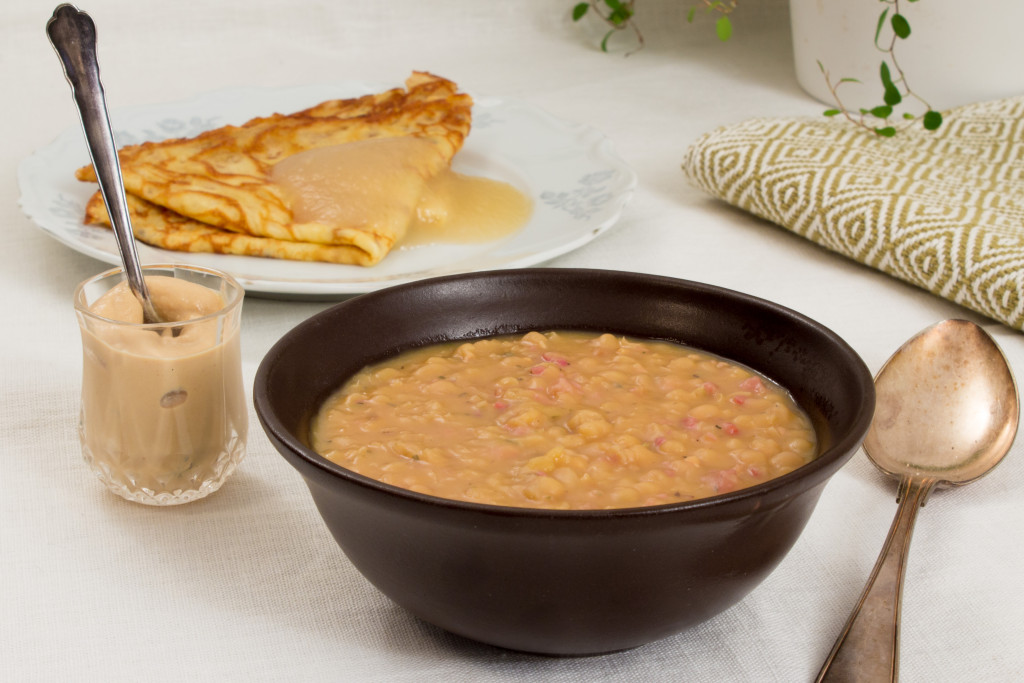 Thursday is officially known as Artsoppa & Pannkakor (Pea Soup and Pancakes) day in Sweden since it's been that way for as long as anyone can remember. There are various legends regarding the reason for Pea Soup and Pancakes to be served on Thursdays. One reason is that Catholics in the Middle Ages ate this meal on a Thursday to satiate their hunger before the Friday fast. So historically, housemaids used to get off early on Thursdays to be at home and prepare the soup that the owners had planned for Thursday.
Sill – Pickled Herring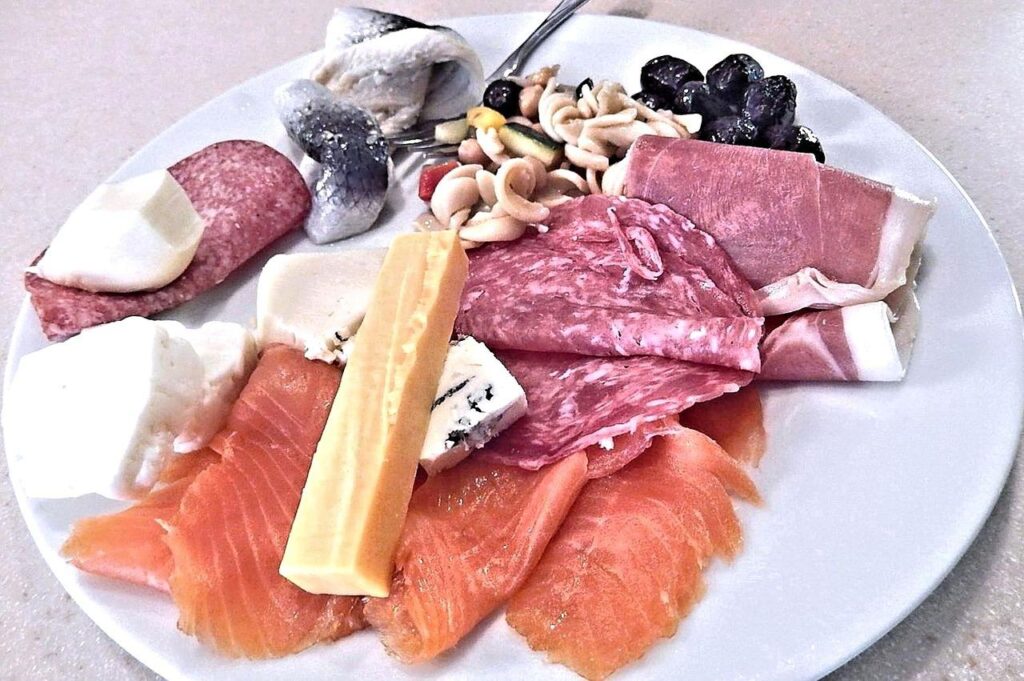 For as long as we can remember, herring has been heavily fished in southern Sweden. That fish is being saved in oak barrels with salt or dried so it can be sold and shipped or frozen. The most popular way to prepare and serve herring today is to pickle it. Then, the pickled herring is seasoned and served with various flavorings. Mustard, garlic, onions, and herbs are typically popular. Families and restaurants may prioritize preparing and offering food that they've developed over time. Finally, it is regularly eaten with potatoes, eggs, sour cream, and sliced bread. It has always been an important part of the meal during the holidays.
Smörgåstårta – Swedish Sandwich Cake
Smrogastarta is Sweden's most popular meal dessert if you want to know about Swedish dishes. Here we put everything we like on bread, compound it, and serve it as a dessert. There is no rule on precisely what you can put on the cake. Accordingly, the cook can choose whatever they want or have available. There are just two classics Smorgastarta with salmon and seafood or Smorgastarta with roast beef, ham, and cheese. The cake is filled with numerous items, such as mayonnaise, pate, egg, or creamy mixtures; then, it is decorated with meat and vegetables. It sounds weird, but it's delicious. It Is served during festivities with many guests and food, like parties, conferences, weddings, or graduation ceremonies.
Blodpudding – Black Pudding
This Swedish dish's name roughly means "Blood Pudding." In a word, it is similar to its name. It contains pork blood, milk and rye flour, syrup, lard, raisins, and apple pieces. Old dishes have been eaten for centuries in restaurants, schools, and various social settings. Because of its name, many are reluctant to offer this dish to children. So it's not very popular with the younger generation.
(Pytt i Panna) – Pyttipanna Swedish Hash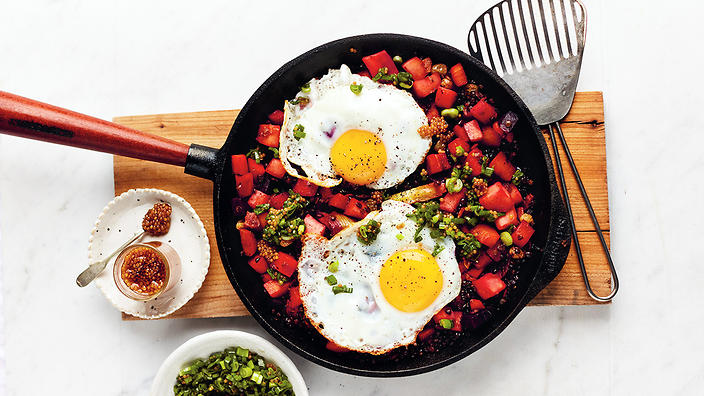 Finally, pyttipanna is a combined dish of vegetables, meat, and potatoes that taste good and healthy. If the ingredients are available, additional vegetables and meat can also be included; the rules aren't as strict for that. Everything is cooked and cut into bite-sized pieces and served with fried eggs, pickled beets, and ketchup. The dish traditionally consisted of leftovers to ensure nothing went to waste. Nowadays, however, it's more often made from fresh ingredients and served in restaurants. Also, frozen products from the grocery can be purchased. Of course, everyone should try it as an experience of food in Sweden.