Welcome to Torshavn, the enchanting capital city of the Faroe Islands! Chances are, you're eager to discover the best things to do in Torshavn. Fortunately, this captivating destination offers a plethora of experiences to indulge in.
Torshavn rests on the southern coast of Streymoy, the largest island in the Faroe Islands archipelago. With a population of around 20,000 inhabitants, this picturesque city captures the essence of Faroese identity and provides a gateway to the beauty of these North Atlantic isles.
Torshavn's rich history dates back to the Viking Age, making it one of the oldest parliamentary capitals in the world. The city's name translates to Thor's Harbor, revealing its deep-rooted Norse heritage that echoes through its streets and landmarks.
Natural Beauty: Discovering Torshavn's Great Outdoors
Torshavn offers more than just a fascinating history; it presents a wealth of breathtaking natural scenery and an abundance of things to do. What's more, the city surrounds itself with dramatic mountains and bestows captivating views of the North Atlantic Ocean, providing an extraordinary backdrop for exploration. Torshavn invites you to embrace the great outdoors and discover the array of things to do in this wonderful destination
Embark on invigorating hikes along nearby trails and venture to neighboring islands like Nolsoy or Koltur. By doing so, you can experience the landscapes that have shaped the Faroese way of life for centuries.
Embrace Torshavn's Charms: Best things to do in Torshavn
Without any more delay, let's delve into a closer examination of the finest activities and experiences awaiting you in Torshavn.
Faroe Islands National Museum (Tjóðsavnið) | Best things to do in Torshavn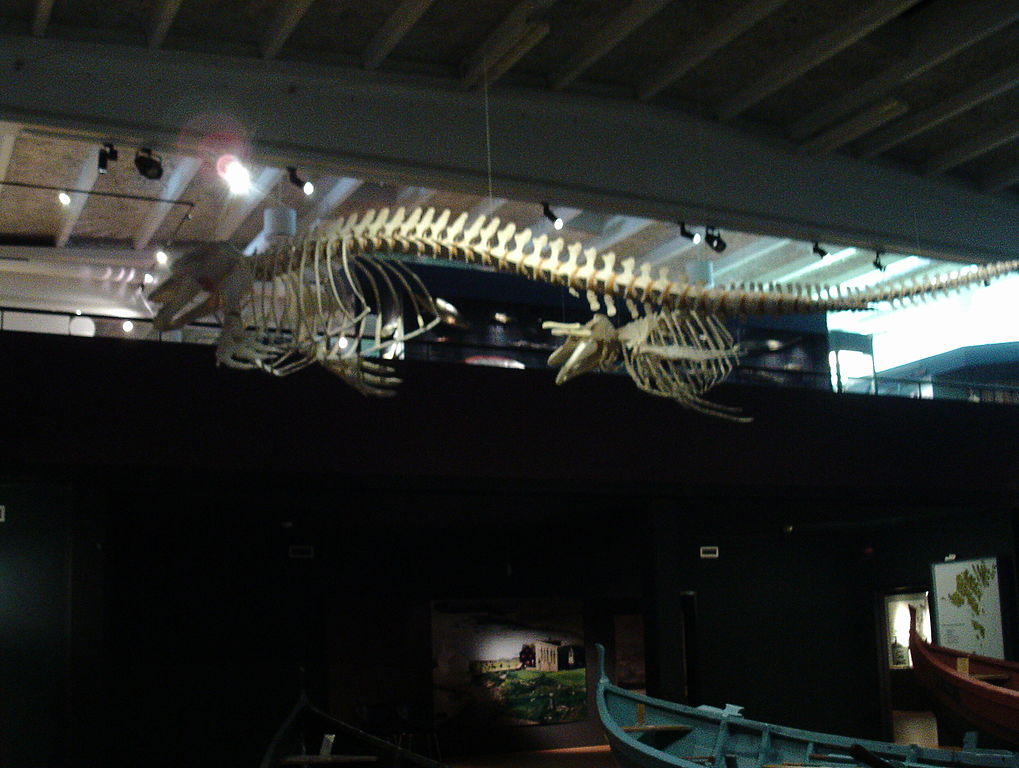 The National Museum of the Faroe Islands offers visitors an engaging experience of the islands' history and natural heritage. With its permanent exhibition, the museum takes visitors on a journey through various aspects of the Faroese culture. Notably, it offers a comprehensive exploration of the geology, botany, zoology, archaeology, and history that shape the identity of the Faroe Islands.
Stepping inside, you'll encounter a treasure trove of cultural artifacts. In particular, you'll discover the original Faroese rowing boat, the renowned 15th-century Kirkjubøur benches, traditional Faroese clothing, and intriguing Viking-era discoveries. During your stay there, the captivating story of the Faroe Islands unfolds, from its geological origins to the arrival of the first Faroese people and their lives up to modern times.
For those seeking indoor activities on a rainy day in Torshavn, a visit to the National Museum is an excellent choice. With affordable admission, it offers a delightful and informative experience. Additionally, the museum provides a comfortable lounge section where visitors can enjoy complimentary water and candy.
Hoyvíksgarður | Best things to do in Torshavn
Amidst the picturesque landscapes of the Faroe Islands, Hoyvíksgarður offers a captivating glimpse into the island's cultural heritage. This well-preserved traditional farm, known for its authentic Faroese houses, invites visitors on a journey back in time. Undoubtedly, this unique opportunity to explore the time-honored way of life that has shaped the region for generations is an experience of exceptional value.
With a ticket to the National Museum, you're not only granted access to its historical wonders but also to the charm of Hoyvíksgarður, making it a rewarding addition to your list of things to do in Torshavn. Whether it's the quaint architecture, the authentic interiors, or the tranquil natural setting that captures your attention, Hoyvíksgarður provides a cozy ambiance that resonates with the heart of Faroese culture.
Visit Tinganes | Best things to do in Torshavn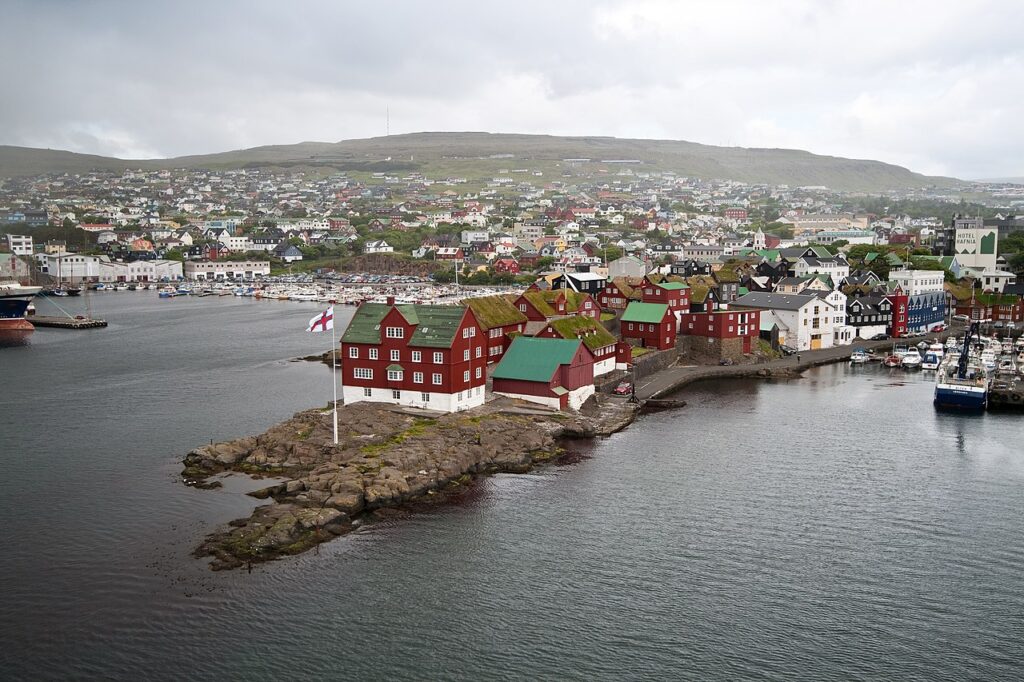 Torshavn, due to its small size, may not sprawl into an extensive 'old town'. Yet, its offerings are anything but ordinary. Enter Tinganes, the historical district nestled at the heart of Torshavn and you're greeted with a world of exceptional charm.
Within a few minutes' stroll from the bustling harbor, a cluster of around two dozen 14th-century black-tarred wooden houses appears. Adorned with white-framed windows and crowned by grass roofs, these charming abodes exude a timeless allure that enchants visitors.
Tinganes, both a cultural gem and a political nucleus, holds a special place in the narrative of the Faroe Islands. Its nomenclature is a fusion of "ting," signifying assembly or parliament, and "anes," alluding to a headland or promontory. This linguistic blend succinctly encapsulates its pivotal historical purpose as a convergence point for the Faroe Islands' early legislative deliberations.
The crimson-hued structures, affectionately known as the "tinghús" or parliamentary edifices, offer a striking juxtaposition to the ebony-clad counterparts that grace Tinganes. Notably, the seat of government for the Faroe Islands sees all its ministers convening weekly within these historic walls. Rooted in the annals of time, these buildings trace their origins back to the 17th and 18th centuries.
Visit Svartifossur waterfall | Best things to do in Torshavn
Just two kilometers north of Tórshavn, Svartifossur, or the Black Waterfall, stands as a natural masterpiece that invites exploration. Situated along the picturesque Hoydalsá River, this waterfall exudes a captivating charm, set within a lush, scenic landscape. In addition, trails thoughtfully laid out throughout the area make it a delight for visitors to leisurely stroll amidst the breathtaking beauty of the surroundings.
Svartifossur derives its name from the striking black coloration of the rock wall in the waterfall. During rainy weather, Svartifossur can truly reveal its magnificence; however, even during the summer months, after an extended period of drought, the river's flow diminishes.
As a result, the waterfall's once robust cascade transforms into a gentle trickle. Yet, the enchanting beauty of the surrounding landscape and the unique geological formations still make a visit to Svartifossur a captivating experience worth undertaking.
Visit Skansin Fortress | Best things to do in Torshavn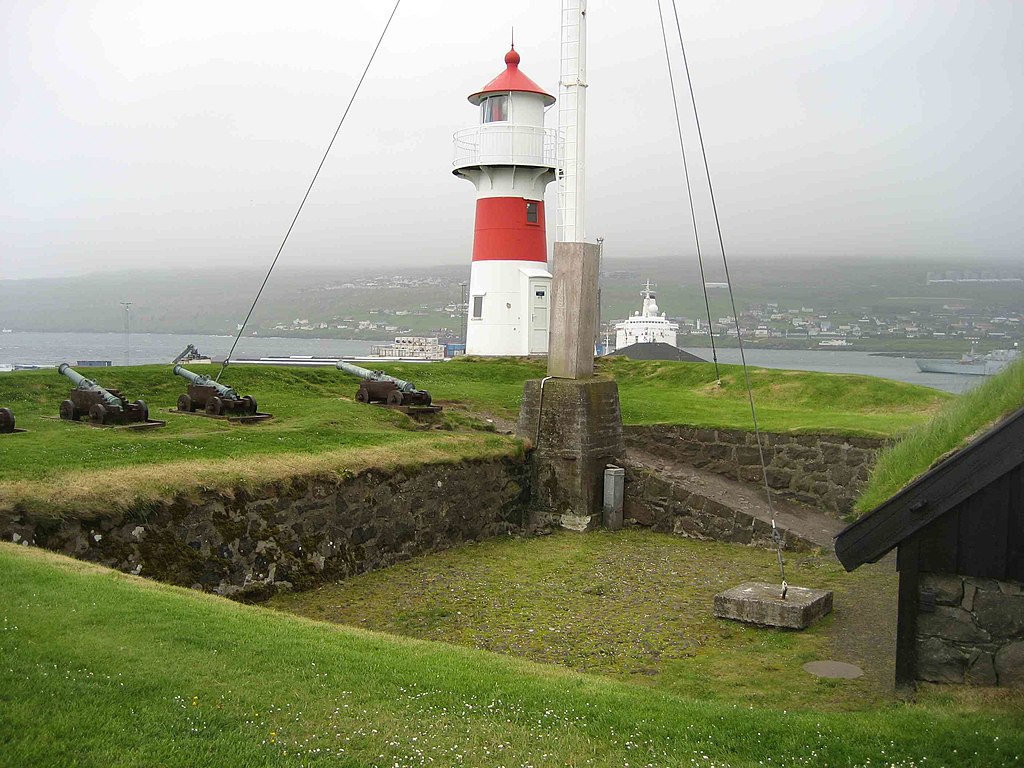 Perched atop the hills that cradle the vibrant city of Torshavn, the Skansin fortress offers visitors a glimpse into the past while providing a tranquil retreat from the bustling urban rhythm. From its vantage point, the fortress offers a commanding view that sweeps over the picturesque harbor, extending its gaze over the vast expanse of the ocean. Meanwhile , the presence of cannons, relics of World War II, adds a touch of wartime history to the site.
A visit here is a brief yet immersive experience. Benches thoughtfully placed throughout the area invite you to pause, take in the views, and admire the lighthouse that has guided countless ships to safety. On the whole, Skansin offers a unique and delightful stop among the things to do in Torshavn.
Visit Listasavn Foroya (The National Gallery of The Faroe Islands)
The Listasavn Føroya, or the National Art Gallery of the Faroe Islands sits within the heart of Torshavn. Needless to say, it offers a captivating immersion into the vibrant artistic tapestry of this unique archipelago.
On the gallery's two floors, you'll discover artistic expressions that vividly capture the essence of these enchanting islands. From brooding portraits that echo the tumultuous relationship between the oceans and the cliffs to joyous and colorful depictions of Faroese towns, the artworks embody a striking juxtaposition that mirrors the island's nature.
As you explore, you'll encounter captivating installations, including a whale ingeniously crafted from thousands of toy soldiers, a testament to the inventive spirit that thrives here. Pair your visit with a stop at the gallery's charming café, where you can savor delicious treats but also peruse its offerings of cards, books, and posters for purchase.
Go For a Drink in Torshavn | Best Bars in Torshavn
When in Torshavn, the vibrant nightlife offers a plethora of options for those seeking a memorable evening out. Weekends, in particular, are characterized by a lively atmosphere, making them prime moments to explore Torshavn's nightlife scene. However, it's important to note that bars are required to close at 12am on weekdays and 4am on weekends.
Sirkus Föroyar stands as a beloved gem among Torshavn's bars, frequently celebrated for its eclectic character. The ambiance effortlessly transforms from casual to nightclub-esque around midnight, offering an immersive experience. Admittedly, Sirkus Föroyar offers a nightlife experience that can be considered a bit on the pricey side. However, it promises an extraordinary night out that you won't soon forget. Whether you're sipping on local brews, enjoying relaxing music, or engaging in conversation with the welcoming locals, Sirkus Föroyar has cultivated a space that resonates with both visitors and residents alike.
Another notable spot on the Torshavn nightlife map is Mikkeller Tórshavn, nestled in the heart of the old city. This charming establishment exudes rustic allure, creating an inviting space for both tourists and locals. Craft beer enthusiasts will find themselves in paradise, with a diverse selection that caters to various tastes. Mikkeller Tórshavn has established itself as a go-to destination for those seeking a convivial atmosphere, great beer, and a cozy evening out.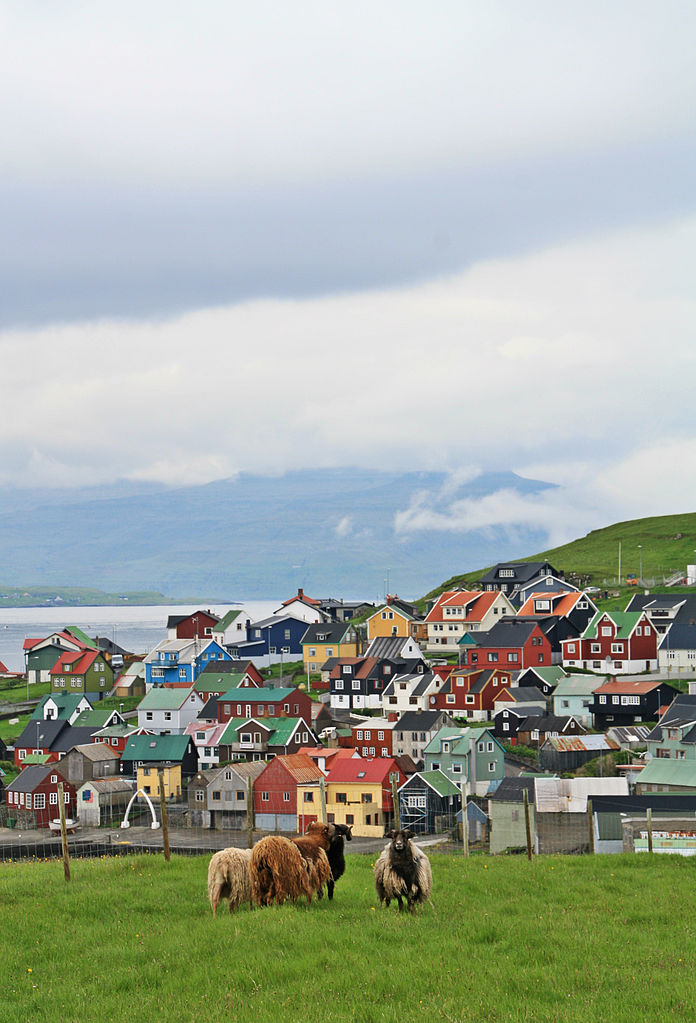 Let's shine a spotlight on another extraordinary bar, a mere short ferry ride away from Torshavn, nestled on the tranquil island of Nolsoy. This hidden gem goes by the name of Maggies Café. Under the dedicated guidance of owner Terji, Maggies Café has earned itself a reputation as a vibrant haven for live music enthusiasts. During weekends, bands from across the islands gather here to perform, and every so often, Terji himself graces the stage.
As you bask in the breathtaking embrace of Nolsoy's natural beauty, Maggies Café beckons as an essential destination. Beyond its delectable cuisine, including mouthwatering fish and chips sourced locally, the café boasts an inviting array of ice-cold beers. It transcends conventional notions of a mere bar, morphing into a thriving community hub pulsating with a unique and captivating spirit. This essence, combined with the harmonious surroundings, makes Maggies Café an undeniable must-visit spot.
Embrace Torshavn's Charms: Conclusion
In short, in the charming embrace of Torshavn, a world of captivating experiences awaits you. From the historic allure of Tinganes, to the artistic haven of Listasavn Føroya, this city weaves a tapestry of enchantment. Truly, in Torshavn, beauty, history, and hospitality converge to offer you a truly unforgettable experience!