Odense is the third-largest city in Denmark and one of the oldest ones. It is situated around 170 kilometers southwest of Copenhagen and is the main city of the island of Funen. It is recognized as the birthplace of the renowned author Hans Christian Andersen, making it a significant location in the world of literature.
However, Odense's fame extends far beyond its literary heritage. In this article, we'll reveal the reasons behind its fame and discover why it continues to attract visitors from every corner of the world. So, let's see what makes Odense truly stand out in Denmark.
Its historical significance
Odense holds significant historical importance due to its rich heritage and cultural legacy. Firstly, as the birthplace of the world-famous author Hans Christian Andersen, the city is a literary treasure trove.
Next, its charming old town, with cobblestone streets and historic buildings, reflects a bygone era, providing a glimpse into the past.
Furthermore, the Odense Cathedral -a grand architectural marvel- stands as a symbol of the city's religious history and cultural heritage. Transitioning to museums and cultural institutions, they preserve and showcase Odense's captivating past to younger generations.
In essence, the historical significance of Odense is deeply rooted in its iconic landmarks and literary connections, offering visitors a delightful journey through time.
Here are Odense's most famous landmarks:
Odense Cathedral
A Gothic masterpiece, this cathedral dates back to the 13th century, boasting exquisite stained glass windows and a grand bell tower.
Website: https://www.odense-domkirke.dk/page/622/odense-cathedral-history
Hans Christian Andersen's Childhood Home
Wander through the humble birthplace of the beloved fairy tale author, now a charming museum filled with personal artifacts and literary treasures.
Website: https://hcandersenshus.dk/en/childhood-home/
Funen Village
Transport yourself to 18th-century Denmark with this open-air museum, showcasing well-preserved thatched-roof houses, windmills, and traditional crafts.
Website: https://denfynskelandsby.dk/en/
Brandts Museum of Art and Visual Culture
Explore a diverse collection of contemporary art, photography, and design in this modern cultural hub set in a former textile factory.
Website: https://brandts.dk/
Odense Castle
Indulge in the luxury of Danish Renaissance architecture at this majestic castle that boasts perfectly groomed gardens and captivating displays.
Website: https://www.visitodense.com/tourist/plan-your-trip/odense-slot-castle-kings-park-gdk665051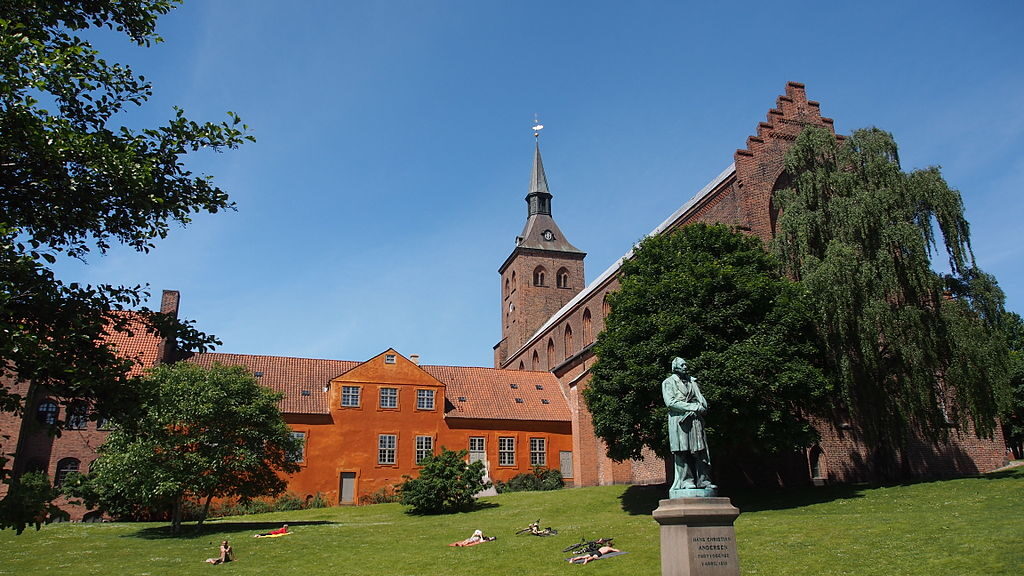 Its vibrant cultural scene
Odense's cultural scene is buzzing with life. Notably, the Hans Christian Andersen Festival, held annually, brings the author's fairy tales to life through storytelling and performances.
In addition, the Funen Village hosts traditional folk music concerts, where visitors can immerse themselves in Danish music and dance.
Moreover, the Brandts Museum showcases contemporary art exhibitions from renowned artists, adding a modern touch to the city's cultural landscape.
Finally, the Odense Symphony Orchestra enthralls audiences with classical concerts at the Odense Concert Hall. With so many cultural events, Odense truly serves as the cultural capital of Denmark.
Here's a list of Odense's eight major cultural events:
Funen Village Folk Music Concerts: Enjoy traditional Danish folk music and dance performances in a charming open-air museum setting.
Website: https://denfynskelandsby.dk/
Brandts Museum Art Exhibitions: Explore contemporary art exhibitions featuring works by renowned artists at the city's prominent art museum.
Website: https://brandts.dk/arrangementer/
Odense Symphony Orchestra Concerts: Experience classical music performances by the city's talented symphony orchestra at the Odense Concert Hall.
Website: https://odensesymfoni.dk/koncerter/
Odense International Film Festival: A festival of international and local films that attracts film enthusiasts and filmmakers from around the globe.
Website: https://filmfestival.dk/en/
Odense Jazz Festival: Jazz lovers can indulge in a week-long celebration of live jazz performances by both Danish and international artists.
Website: https://kulturmaskinen.dk/odense-jazz-festival
Cultural Night Odense: An annual event where the city comes alive with cultural activities, performances, and artistic displays.
Website: https://www.thisisodense.dk/en/1098/culture-night
Odense Theater Performances: Experience captivating theatrical performances at multiple venues throughout the city, showcasing a combination of classic and modern plays.
Website: https://www.odenseteater.dk/
Christmas Markets and Festivities: Experience the enchanting holiday spirit with Christmas markets, carol singing, and festive lights.
Website: https://www.visitodense.com/tourist/plan-your-trip/christmas-market-odense-gdk612848
Its nature and green spaces
Odense has many lush green areas and beautiful natural landscapes that provide a refreshing break from city life. Firstly, the city's central park, Munke Mose, provides a peaceful oasis with serene ponds and lush landscapes.
Additionally, Fruens Bøge, a scenic forest area, invites nature enthusiasts to explore its winding trails and picturesque surroundings.
Finally, the River Odense flows gracefully through the city center, offering a peaceful setting for leisurely walks and picnics along its banks.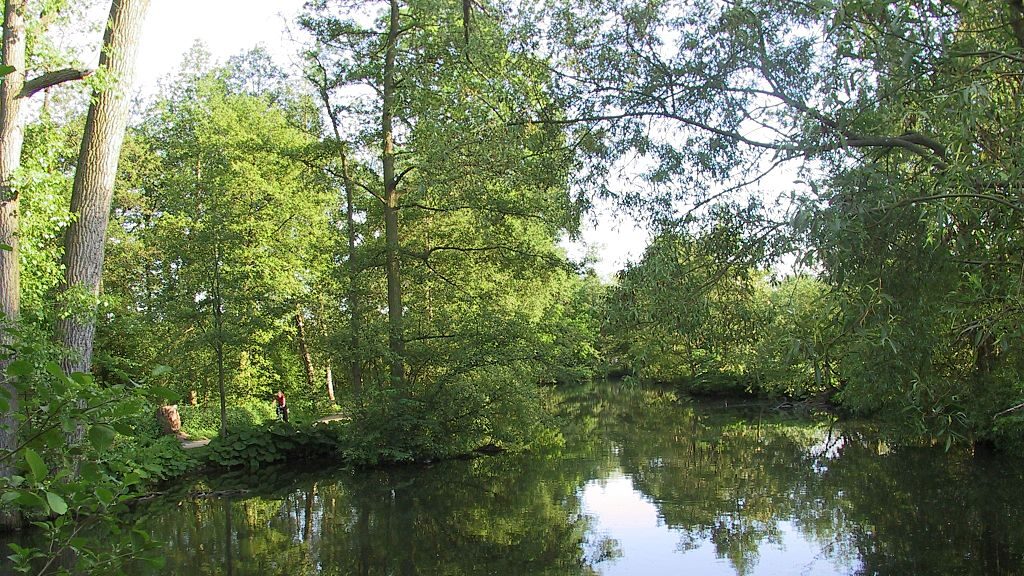 Its culinary scene
Odense's food scene is a delightful mix of traditional Danish tastes and modern flavors. You can explore fresh products and local treats at lively food markets like Storms Pakhus. Moreover, food trucks in the city center offer tasty street food options.
Additionally, cozy cafes serve delicious pastries and aromatic coffee. Restaurants in Odense offer a variety of cuisines, from classic Danish dishes to international favorites.
If you are looking to satiate your appetite, Odense's cuisine has got you covered with a diverse range of options. From savory smørrebrød to Scandinavian delicacies, Odense offers a range of delicious dishes that will leave you fully satisfied.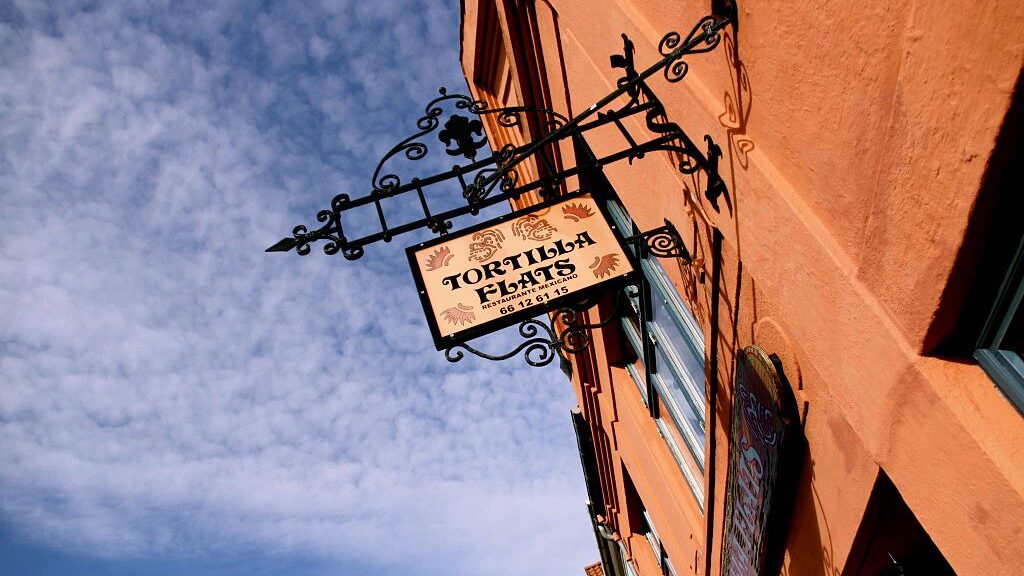 Some useful tips
Best time to visit Odense
The best time to visit Odense is spring, from March to May. This season is an ideal time to enjoy outdoor activities and experience the city's beautiful surroundings. Additionally, springtime in Odense offers a sense of renewal and liveliness, with various events and cultural happenings throughout the city.
Best places to stay in Odense
If you're looking for the top places to stay in Odense, opt for accommodations close to the city center. This area is near the city's main attractions, making it convenient for exploring. You can find a range of hotels, guesthouses, and apartments that offer comfortable stays and easy access to Odense's vibrant sights and landmarks here:
Best guided tours in Odense
During your stay in Odense, consider taking part in an organized tour. Odense offers a range of tours with helpful guides and budget-friendly prices. Joining a guided tour allows you to conveniently explore the city's highlights and hidden gems. Find the most popular guided tours in Odense here:
Conclusion
In conclusion, Odense is famous for its rich literary heritage, historical significance, vibrant cultural scene, and delightful culinary experiences. However, this charming city has much more to offer beyond its renowned aspects. So when visiting Denmark, make sure to put Odense on your list, as it promises many delightful surprises and memorable experiences waiting to be discovered.