Gothenburg, also known as Göteborg, is a vibrant city located on the west coast of Sweden. It is famous for its rich history, beautiful architecture, and lively atmosphere. While there are many popular tourist attractions, there are also many fun, quirky, and memorable things to do in Gothenburg. Whether you're an adventure-seeker, a foodie, or looking for a good time, this city has something for everyone.
Visit the Fish Market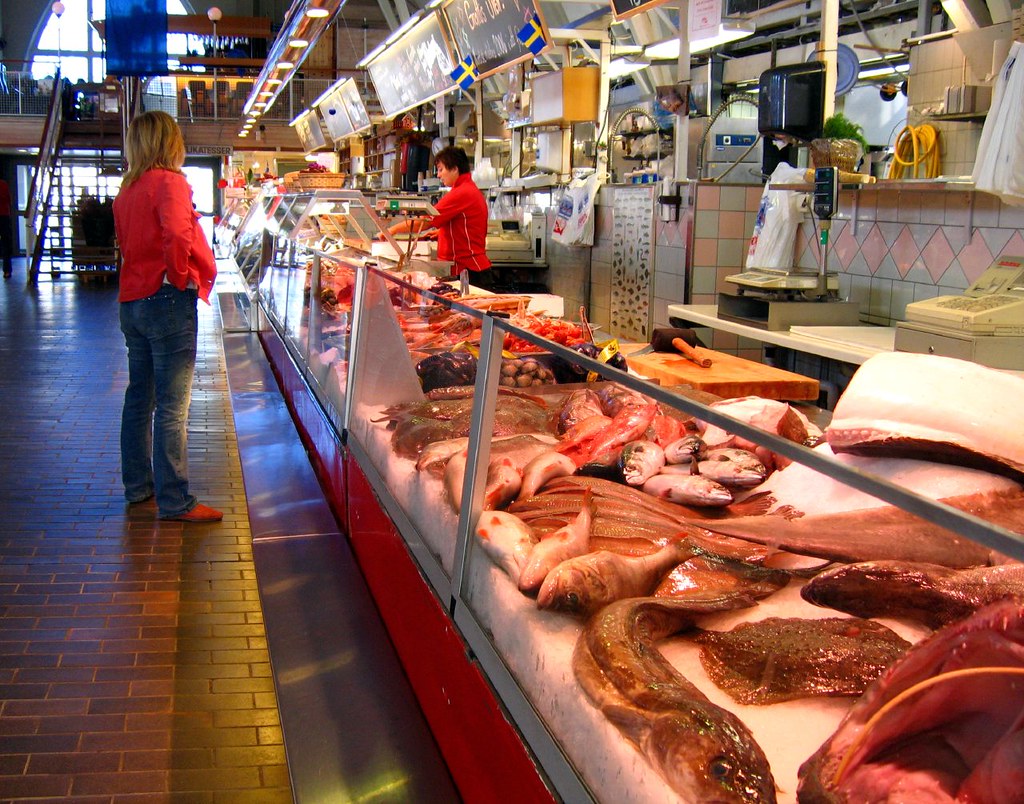 The Fish Market also referred to as Feskekörka, is a remarkable indoor marketplace located in the thriving center of Gothenburg. This market is famous for its unparalleled offerings of fresh and succulent seafood. The choices range from an extensive selection of fish species to an eclectic mix of shellfish.
This indoor marketplace is a seafood paradise. Customers can buy their desired seafood to prepare a delicious meal at home or savor a scrumptious seafood feast right on the spot. This is one of the best things to do in Gothenburg, and it is much more interesting than dining in any restaurant.
Feskekörka is open six days a week and is a hub of activity, attracting both locals and tourists alike. The market is both a place to buy the freshest seafood and also a place to enjoy the bustling atmosphere. The Fish Market is a must see for seafood lovers and anyone looking for a one-of-a-kind dining experience.
Take a Boat Tour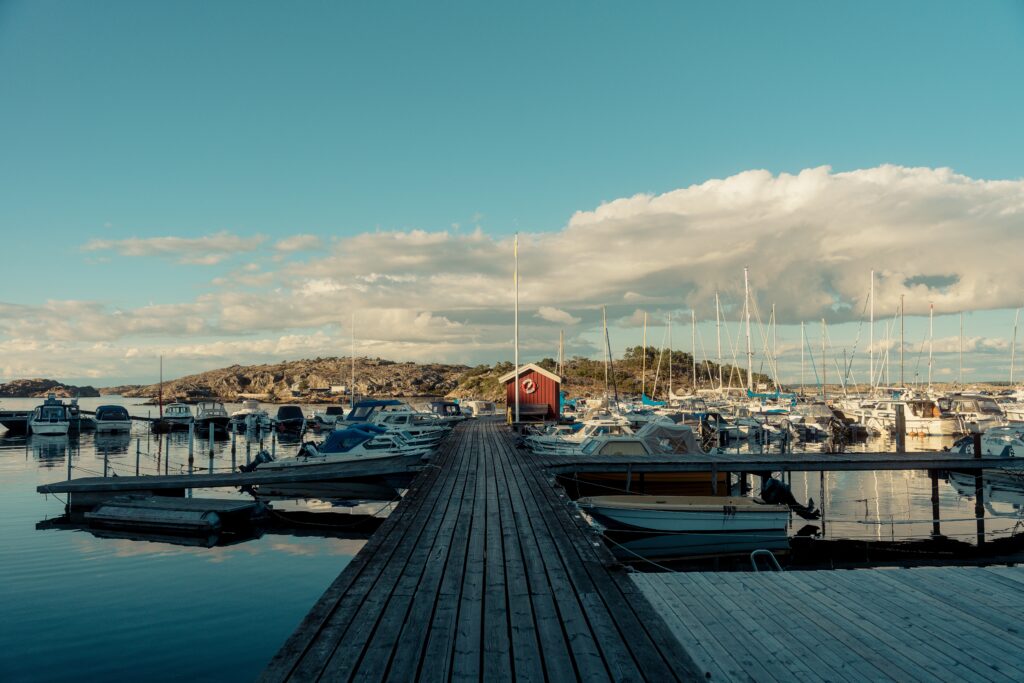 One of the most captivating and scenic ways to explore Gothenburg is from the water. The city offers several boat tour options to choose from, including guided sightseeing tours and romantic sunset cruises. This allows you to select the tour that aligns with your interests and preferences.
During the boat tour, you can admire Gothenburg's iconic canals, bridges, and landmarks from a distinct and breathtaking perspective. If you're lucky, you may even spot some of the city's local seals and otters frolicking in the water.
The boat tour provides a unique way to see Gothenburg, making it a must-do activity for visitors and residents alike. A boat tour of Gothenburg is the perfect way to see this stunning city from a new perspective.
Best Cruises in Gothenburg
Explore the Göteborgs Konstmuseum
Gothenburgs Konstmuseum, known as the Gothenburg Museum of Art, is a premier art museum in Scandinavia. This museum boasts an extensive collection of artworks, ranging from medieval paintings to cutting-edge contemporary installations. It is also one of the largest art museums in the region.
The museum houses some of the most valuable and significant collections of Nordic art in Scandinavia. This makes it an essential destination for art lovers and those interested in cultural history.
The museum's vast collection inspires and impresses visitors of all ages and backgrounds. It provides an excellent opportunity to delve into the rich cultural heritage of the Nordic region.
Gothenburg Museum of Art is a must-visit destination for art enthusiasts. It also is one of the best indoor activities you can try in Gothenburg on rainy days.
Visit the Volvo Museum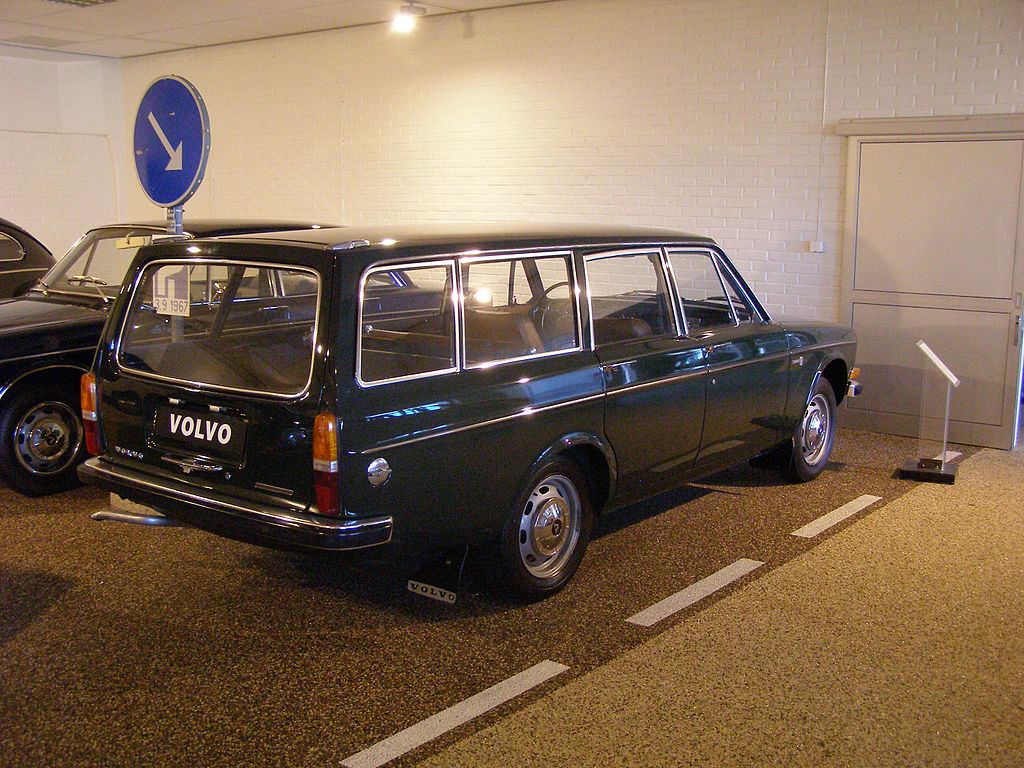 The Volvo Museum, located in the birthplace of the iconic car brand, is a captivating destination for car enthusiasts. This museum offers a comprehensive look at the history of Volvo, from its start to the present day. It also provides a unique glimpse into the company's rich heritage.
Visitors can delight in the museum's plethora of interactive displays. These include hands-on exhibits and opportunities to experience some of the most iconic and recognizable Volvo vehicles up close.
You can even sit behind the wheel of some of these classic cars and imagine you are on the road. The Volvo Museum is a must-visit destination for anyone visiting Gothenburg. If you are a museum lover who wants to try something fun, visiting the Volvo Museum is one of the best things to do in Gothenburg.
Enjoy a Fika
Fika is a cherished Swedish tradition. It involves taking a break from daily life to indulge in a cup of coffee or tea and a sweet treat. It is an integral part of the daily routine in Gothenburg and a beloved custom that brings people together.
The city is home to an array of cafes and patisseries that offer ambiance for a relaxing fika. From quaint and cozy spots to elegant and sophisticated locations, there's a fika venue for every taste and preference.
Fika is a perfect option for quick pick-me-ups or lunch with savory snacks at cafes and patisseries. Fika is an excellent way to take a break, and enjoy the company of friends, family, or even solo.
Finally fika is a quintessential Swedish tradition that you must see when visiting Gothenburg. Having a fika is one of the most fun things to do in Gothenburg, or anywhere in Sweden.
Best Tours in Gothenburg
Visit the Slottsskogen Park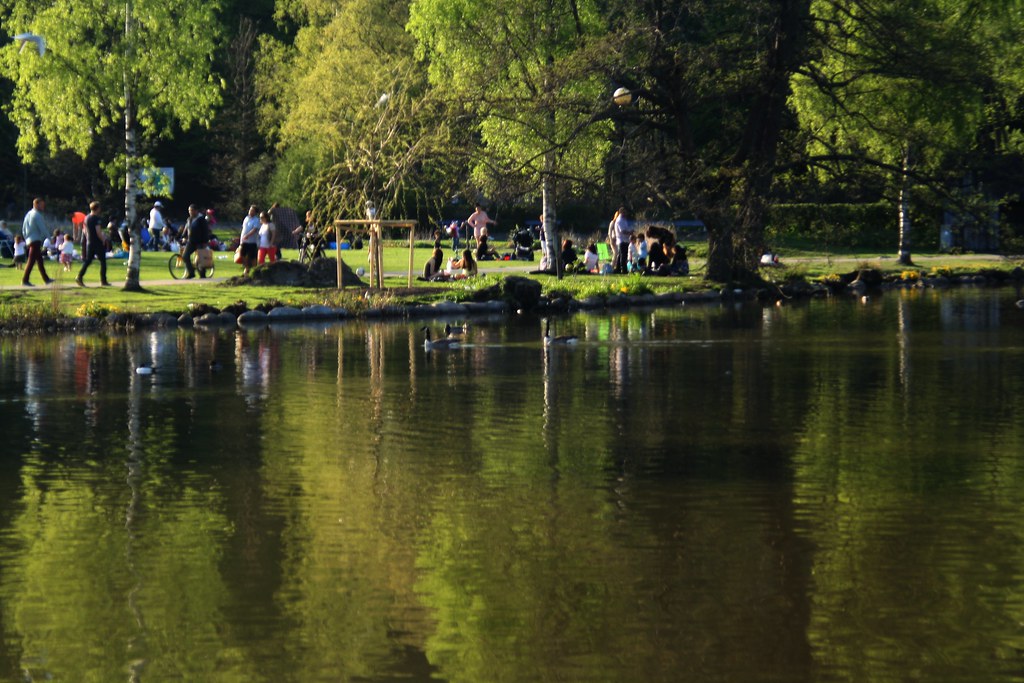 Slottsskogen Park is a stunning urban oasis located in the heart of Gothenburg. It is the perfect place to escape the hustle and bustle of the city.
The park boasts an array of lush greenery, serene lakes, and a wealth of wildlife, including squirrels, rabbits, and even the occasional deer. This makes it a breathtaking and tranquil haven in the city. The park also offers ample opportunities for peaceful walks, picnics, or enjoying the beauty of nature.
In addition to its idyllic surroundings, the park is home to several monuments, sculptures, and artistic features. Whether you're in search of a quiet place to reflect or need to stretch your legs and soak up some fresh air, Slottsskogen Park is the ideal destination for visitors of all ages. With its beautiful landscapes, abundant wildlife, and rich cultural offerings, visiting this park is a unique thing to do in Gothenburg.
Try Surströmming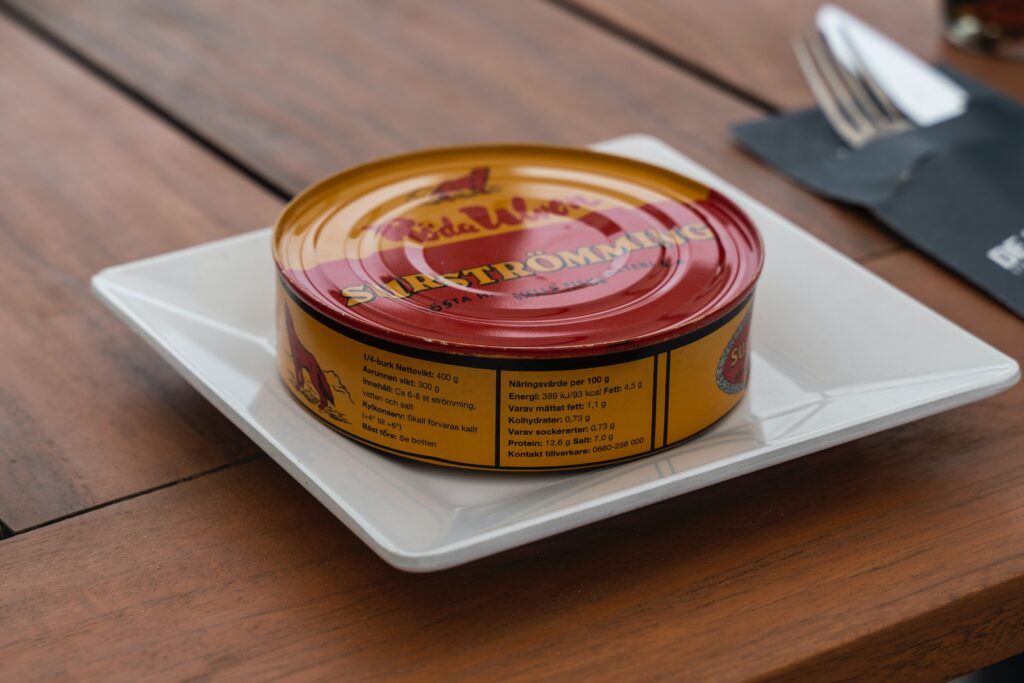 Surströmming, a traditional and much-debated Swedish dish, is an experience that is not for the faint of heart. This dish consists of fermented herring and has a potent aroma, which can be quite overpowering to some. Despite its pungent smell, surströmming remains a staple of Swedish cuisine and is a unique cultural delicacy.
If you are feeling bold and daring, you can sample surströmming at one of the many authentic Swedish restaurants in Gothenburg. It is often served with traditional accompaniments such as potatoes, bread, and sour cream. Trying surströmming is a memorable experience that provides a glimpse into the rich and diverse cultural heritage of Sweden.
Visit the Maritiman Museum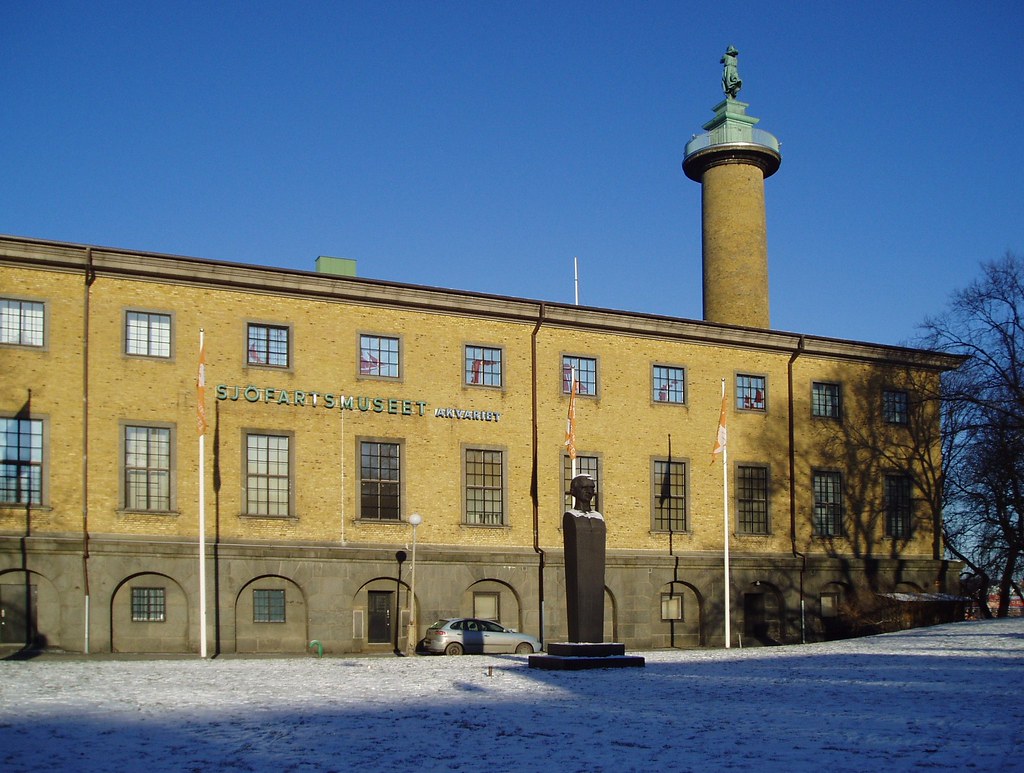 The Maritiman Museum is a unique and one-of-a-kind museum located in the harbor of Gothenburg. It showcases an impressive collection of historic boats and ships that span different sizes and eras. It is on a floating platform and offers an interactive and educational experience for visitors of all ages.
From rowboats to grand steamers, this museum provides a comprehensive look at the history and evolution of boats and ships. The Maritiman Museum is a must-visit destination in Gothenburg for history buffs and maritime enthusiasts.
Take a Food Tour
Gothenburg's culinary scene is a vibrant mix of flavors, and a food tour is an ultimate experience for food enthusiasts. From authentic Swedish dishes to exotic international cuisine, you'll find a wide range of options to tantalize your taste buds.
With a food tour, you'll get to savor the best of what the city has to offer, including succulent seafood, artisanal cheeses, and sourced ingredients. You'll also gain an in-depth understanding of the local food culture and its rich history. Explore the diverse food scene and discover new and exciting flavors with a guided food tour, a must-do experience for any foodie visiting Gothenburg.
Visit the Universeum Science Center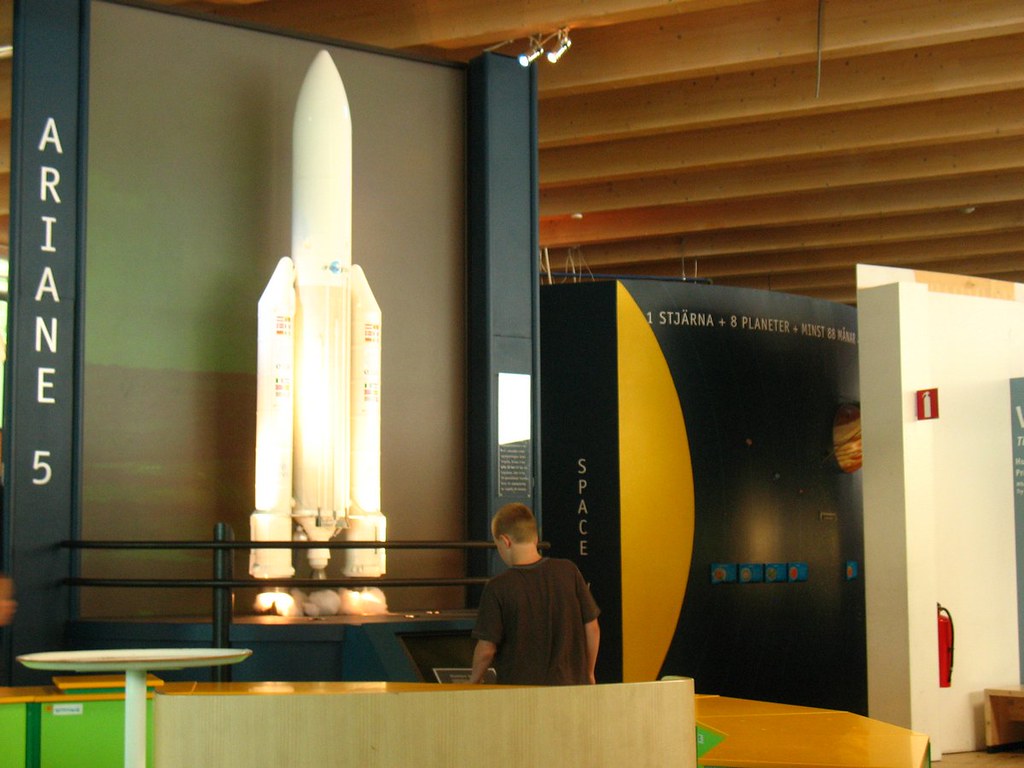 The Universeum Science Center is a cutting-edge science museum that offers a wealth of exciting experiences for families, science enthusiasts, and anyone who loves to learn. With its interactive exhibits, the museum covers a broad range of scientific topics. From the intricacies of the human body to the secrets of the universe, it has something for everyone.
The Universeum Science Center in Gothenburg is the ultimate destination for a day of learning and discovery. Visitors can take part in experiments, attend educational workshops, and watch science demonstrations that bring the wonders of science to life. The Universeum Science Center is a unique destination that will amaze and inspire you with its modern facilities and knowledgeable staff.
Closing Thoughts
Gothenburg is a city that is full of surprises, and there are plenty of unique and unusual things to do in Gothenburg for visitors of all ages. Whether you're a foodie, an adventure-seeker, or looking for a good time, this city has something for everyone. So why not plan a trip to Gothenburg today, and discover all the city has to offer?