Let's be honest, Sweden is notorious for its high prices, and food is no exception. On average, a meal at a Swedish restaurant can cost you around 200 to 250 SEK ($24 to $30) per person, making it quite a significant expense. In many cases, your food budget can easily surpass what you spend on accommodation. But fear not! In this article, we've gathered ten practical tips to help you save money on food in Sweden, ensuring that you can enjoy some meals without emptying your wallet. So, let's find out how to eat cheap in Sweden!
1. Book a room with breakfast included
If you want to eat cheap in Sweden, one smart move is to book a room with breakfast included. Sure, it may add a little extra to the cost of your accommodation, but trust me, it's totally worth it. Most hotels in Sweden offer rich breakfast options, giving you a great start. Even if you're staying at a hostel, don't worry! Many hostels also provide breakfast as part of their services, allowing you to save even more money on your meals.
2. Eat at fast-food restaurants
Fast food may not be the healthiest food choice, but it sure is the cheapest in Sweden! The good news is that you'll find a plethora of fast-food restaurants all over Sweden, both in cities and beyond. On average, a fast-food meal in Sweden can cost you around 70-100 SEK. So, if you're looking to grab a quick and cheap meal, check out the most popular fast-food chains you can find in Sweden:
McDonald's
Max
Sibylla
Burger King
Frasses
Subway
KFC
3. Book a cabin or apartment with a kitchen
Luckily, it's pretty easy to find accommodations that offer kitchen facilities in Sweden. You can save a lot of money by cooking your own meals. Plus, it gives you the freedom to cook exactly what you want. Some places even have free cabins, where you can use the kitchen facilities at no extra cost! On average, cooking a meal for two in Sweden can cost you around 100-200 SEK, depending on what you decide to make.
4. Eat from cheap food trucks
You can find these cheap mobile eateries in various locations throughout the country, from city streets to popular markets and festivals. Food trucks in Sweden offer a variety of meal options, including burgers, wraps, ethnic cuisine, and much more. With meals ranging from around 50 to 100 SEK, you can easily enjoy a cheap meal on the go.
5. Don't go to restaurants
If you want to eat cheap in Sweden, it's best to avoid eating out at restaurants all the time. While dining at restaurants is a tempting part of exploring a new country, it can be quite expensive in Sweden. The average cost of a meal in a restaurant is around 200 SEK per person, and if you add a glass of wine or two, the bill can quickly climb higher. However, if you do decide to eat at a local restaurant, why not try some traditional Swedish dishes like Swedish meatballs?
| | |
| --- | --- |
| Restaurant Type | Average Price per Meal (1 person) |
| Fast Food | 80-120 SEK |
| Food Trucks | 80-150 SEK |
| Cafes | 100-150 SEK |
| Mid-range Restaurants | 150-250 SEK |
| Upscale Restaurants | 300-500+ SEK |
Table showcasing different types of restaurants in Sweden and their average price per meal for one person
6. Drink tap water
Bottled water in Sweden is expensive, with prices ranging from 15 to 30 SEK per bottle. On the other hand, tap water is not only free but also perfectly safe to drink throughout the country. You can easily fill up your reusable water bottle at taps in hotels, restaurants, and public places. It's a convenient way to stay hydrated while exploring, and you'll save a considerable amount of money by avoiding the purchase of bottled water.
7. Buy snacks from supermarkets
When you visit a new country on a budget, supermarkets are your best friend. Some supermarket chains in Sweden, such as ICA, Coop, and Willys, offer a variety of cheap snacks that won't disappoint. You can find chips, cookies, and sandwiches for as low as 10 to 30 SEK. The best part is that the quality and taste of these snacks are often on par with those in specialty stores. Moreover, supermarkets in Sweden often sell unique and original snacks that you won't find anywhere else, allowing you to explore local Swedish flavors.
8. Have lunch at cafes
While it's often the opposite in many countries, food prices at cafes in Sweden tend to be cheaper compared to restaurants. On average, you can expect to spend around 80 to 120 SEK for a meal at a cafe, which is quite reasonable. Cafe menus offer a variety of options, like sandwiches with a side salad, warm bowls of soup, or freshly baked pastries.
9. Avoid buying food from gas stations
Sure, you can find gas stations all over Sweden, and they offer a range of food options, but be cautious. Prices at gas station convenience stores are on the higher side, and the quality isn't. For instance, a simple sandwich can cost you around 50-70 SEK, while a small bag of chips might set you back 30-40 SEK. However, there might be a few exceptions like hot dogs and some popular chocolate brands. But if you're looking to save money, it's best to explore other alternatives.
10. Go to grocery stores
Small groceries in Sweden offer quality food at cheap prices. You can find fruits, vegetables, bread, cheese, and yogurt. It's a great idea to stock up on some groceries and have them available for all the days of your trip. Not only will this save you money, but it also allows you to maintain a healthy and balanced diet.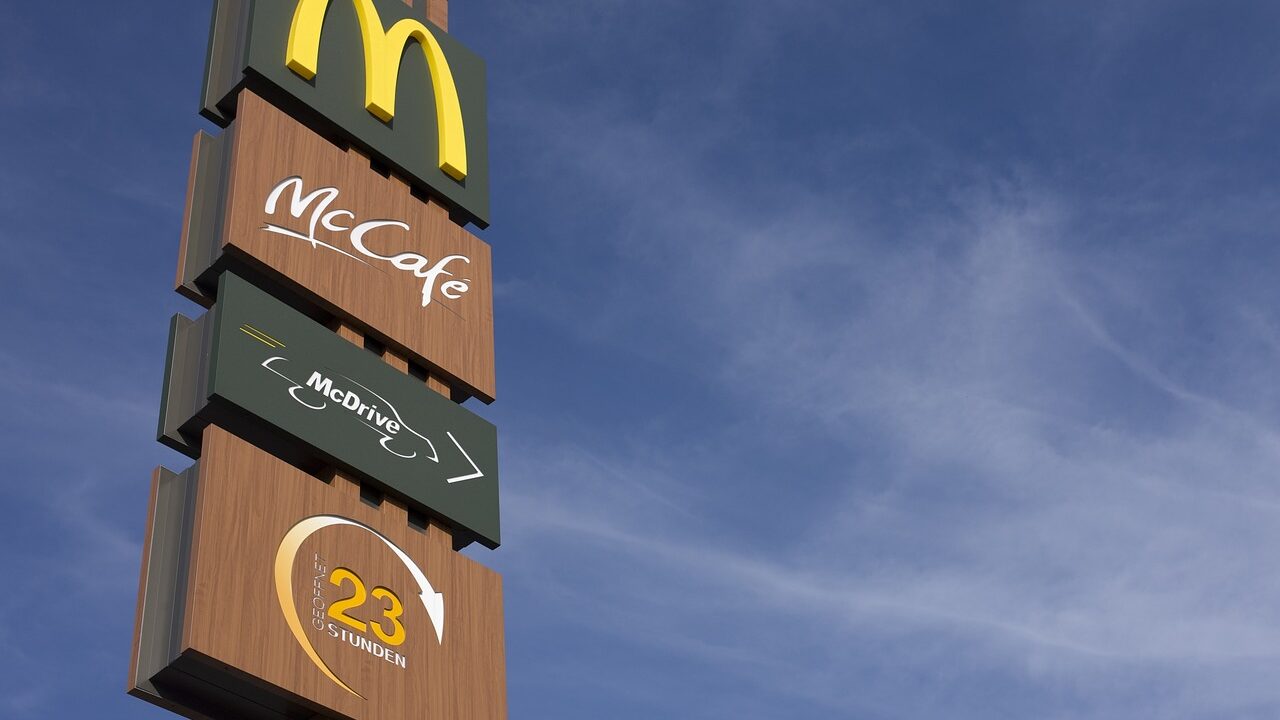 Where can you eat cheaply in Stockholm?
If you are visiting Stockholm on a budget some neighborhoods should be on your radar, and some you should avoid. Södermalm is a hip area, where you can find plenty of cheap cafes and ethnic eateries. In Gamla Stan, the old town, you can find some restaurants at reasonable prices. Östermalm might be known for its upscale reputation, but you can still find affordable local markets. On the other side, neighborhoods like Norrmalm tend to have higher prices due to their central location and touristy nature.
Conclusion
Eating cheap in Sweden is achievable, but it requires some careful planning and consideration. It may be a bit challenging to find affordable and healthy options, but there are strategies you can adopt. To sum up, by cooking your meals and exploring the realm of fast-food restaurants, you can eat cheap in Sweden.