Oslo is a city with a rich cultural history and many beautiful museums to explore. Oslo's museums are of great historical value, which makes them worth visiting for the stories they tell. But at first glance, visiting a museum in Oslo seems intimidating if you are on a budget. Many museums in Oslo have free entry, but some charge an entrance fee. To make things easier, we've put together a list of the best cheap or free museums in Oslo that won't break the bank.
The museums listed below will provide guests with plenty of entertainment. Because art in Norway is based on artists' images, thoughts, and ideas, it plays a vital role in people's awareness of the world. So if you have time, you should visit a free museum in Oslo.
The Reasons Why you Should Visit Oslo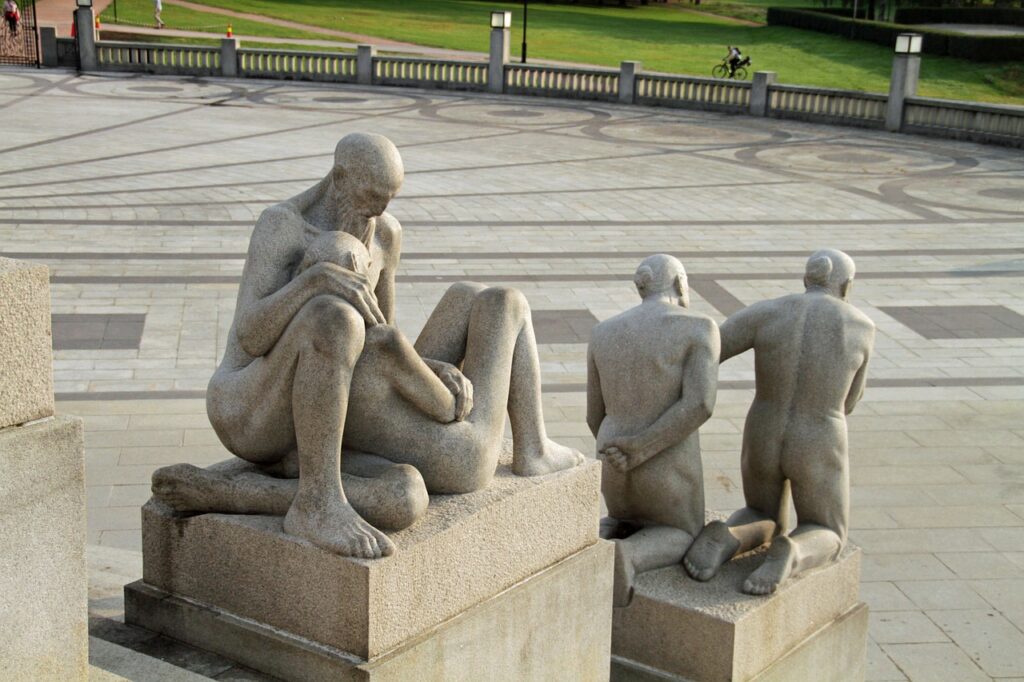 Oslo is a city that's been making many top ten lists lately, and with good reason. Beyond the charming cobblestone streets, fjords, and wooden rowboats that give it that quintessential Scandinavian feel, Oslo has a lot to offer. From the vibrant art scene and countless festivals to the fact that it's one of the greenest capitals in Europe, there are many reasons why you should put Oslo at the top of your bucket list.
The natural landscapes are particularly stunning, so you can enjoy the lush forests while hiking across trails and enjoying the majestic fjords. Finally, museums in Oslo offer a variety of exhibits. So, a visit to Oslo guarantees hours of fun, entertainment, and learning.
Top 10 Free Museums in Oslo you Should Visit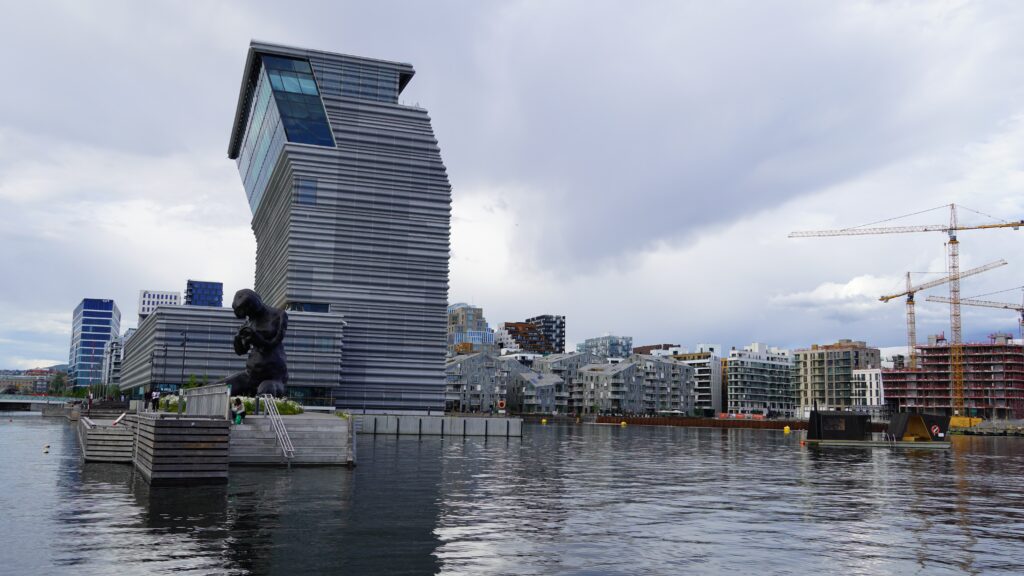 Oslo is one of the most beautiful cities in Scandinavia and is a perfect place to spend a holiday. The city has cultural attractions for all age groups. If you are a history lover on a budget, you will love this city because it is home to some of the best entrance-free museums in Norway. Moreover, Oslo has some of the oldest churches and buildings that have been preserved for centuries. Here is the list of the 10 best free Museums in Oslo:
Intercultural Museum
The Intercultural Museum is a migration museum located in the most diverse district of Oslo. The museum displays a wide range of visual art and documents. It is the most popular free museum in Oslo at the present time. It aims to increase understanding and respect for cultural diversity in Norway. The museum also offers guided tours around the historical, multicultural district of Grønland. The Intercultural Museum has been awarded by the Norwegian Museums Association for its work with minorities. It operates from Tuesday to Sunday and the entrance is free for everybody.
Labour Museum
The Labour Museum is the tiniest and most charming free museum in Oslo. It is located in a former industrial area and showcases the history of the industrial revolution in Norway. The exhibits related to the history of labor in Norway are the most impressive part of the museum. You can combine a quick visit to the museum with a pleasant walk by the Akerselva River nearby. This is a free-entry museum, but it only operates on weekends.
The Film Museum
This museum specializes in the history of cinema in Norway and its development over time. Therefore, it focuses on the evolution of technology in Scandinavian film-making. This museum is located in Filmens Hus and the entrance is free for everybody. The Kinematografteateret cinema is also nearby, where Norwegian films are shown every day. This museum offers guided tours related to Norwegian cinema, film-making, and photography. There are even some engaging temporary exhibitions at the museum that change every few months. Finally, clips from classic Norwegian and modern short films are shown non-stop!
Juli-Senteret Museum
Juli-Senteret (22 July Center) is a museum dedicated to the knowledge and memory of the 2011 terrorist attacks in Oslo and Utøya. The center has been open since 2015 for this purpose. It is located on the first floor of a building in Regjeringskvartaler and features permanent and temporary photographic exhibitions. This is one more free-entry museum in Oslo and operates daily. It is worth paying a visit since it is the only museum in Scandinavia on this subject.
Norwegian Center for Design and Architecture
The Norwegian Center for Design and Architecture is a hall, built to host exhibitions related to design and architecture. This building has many interesting design exhibits, as well as a design shop and restaurant. Doga's purpose is to enhance cooperation between Norwegian talents, businesses, and the public sector. For that reason, the entrance is free for everybody.
Oslo Cathedral
Oslo Cathedral (Oslo Domkirke) is a Lutheran church which is located in the center of the city. It was built in 1697 and restored in 1950. This Cathedral features a richly decorated ceiling and a beautiful altar area. Presently, the art is one of the Cathedral's main pillars, where visitors can see some unique religious artifacts. Also, it is open daily and the entrance is free for everybody. For these reasons, it is included in our list of free museums in Oslo.
Museum of Architecture
The Oslo Museum of Architecture is the best place to visit in Norway if you want to know about the country's architectural history. The building was built by Christian Heinrich Grosch in 1830. But it started operating as a museum in 2008. This building is next to Stortinget metro station. It houses more than 300,000 artifacts and an impressive photo collection related to Norwegian architecture. It's one of the best cheap museums in Oslo, and it's free every Thursday!
Olso City Museum
The Oslo City Museum is another prominent museum in Oslo. It illustrates the history and the cultural and commercial development of the capital of Norway. Above all, the museum is famous for its library and impressive photo collection. It is one of the best museums in Oslo you can visit for free at the present time. The entrance is free every Saturday, so schedule a weekend visit and combine it with a relaxing walk at the park nearby.
National Gallery of Norway
One of the best museums in Oslo is the National Gallery of Norway (Nasjonalgalleriet). It is now a part of the National Museum. It has a collection of about 55000 Scandinavian paintings and drawings, including the famous Scream by Edward Munch. Although the museum traces Norwegian artists, there is also an international section featuring the work of famous painters, such as Monet and Picasso. Presently, entry is free every Sunday, and extremely cheap for the rest of the week. To avoid the long queues, better choose any weekday.
Akershus Fortress and Castle
The Akershus Fortress is one of the oldest castles in Norway. It was built in 1299 by King Haakon V and is located on the eastern side of Oslo Fjord. The castle has been destroyed multiple times but rebuilt every time. There are many things to see inside the fortress, including an armory museum, a military museum, and a church that dates back to 1200 AD. Entrance to the fortress area is free for everyone, but there is a small admission cost to the interior of the castle.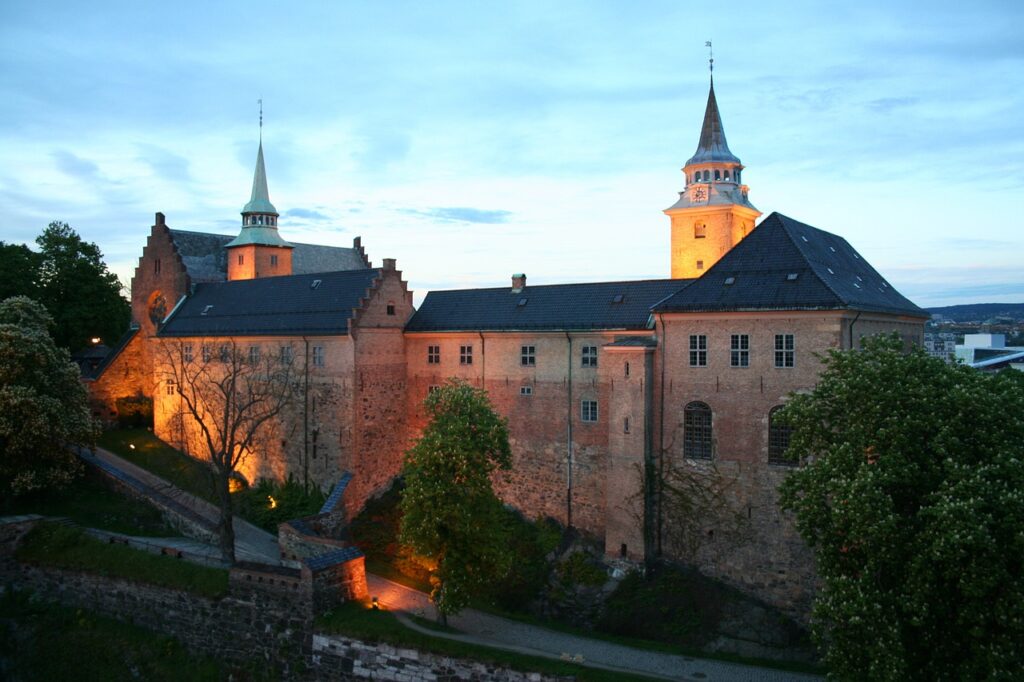 Conclusion
You don't have to spend a fortune to have a memorable time in Oslo. Many of these museums are not just free but also excellent. For such a small city, Oslo can boast an impressive number of museums catering to all interests, ranging from art and design to architecture and history. Whether you want to educate yourself on Norway's architectural heritage or get up close and personal with the country's rich art culture, you'll find plenty of opportunities here. Be aware that presently a few of the museums listed above limit how often you can visit. If you happen to visit during the off-season (November-April), check their website before finalizing your plans.