You might have heard that visiting Oslo doesn't go hand in hand with experiencing the Norwegian fjords. Well, that's not entirely true! While Oslo might not be the ultimate fjord hub, there are still some fantastic options within reach. For some fjords, you don't even have to go on a full-day trip to see them. So, if you are looking to see the best fjords near Oslo, keep reading.
What are the closest fjords to Oslo?
Drammenfjord
Drammenfjord is located southwest of Oslo and approximately 40 kilometers away. It appeals to travelers who seek a peaceful escape without venturing too far from the capital. While it is not as popular as some of the larger fjords in Norway, Drammenfjord offers a more relaxed experience, making it a popular choice for those who prefer a quieter and less crowded atmosphere.
How to get there from Oslo
To reach Drammenfjord from Oslo, you can take a train ride or a boat trip along the coastline.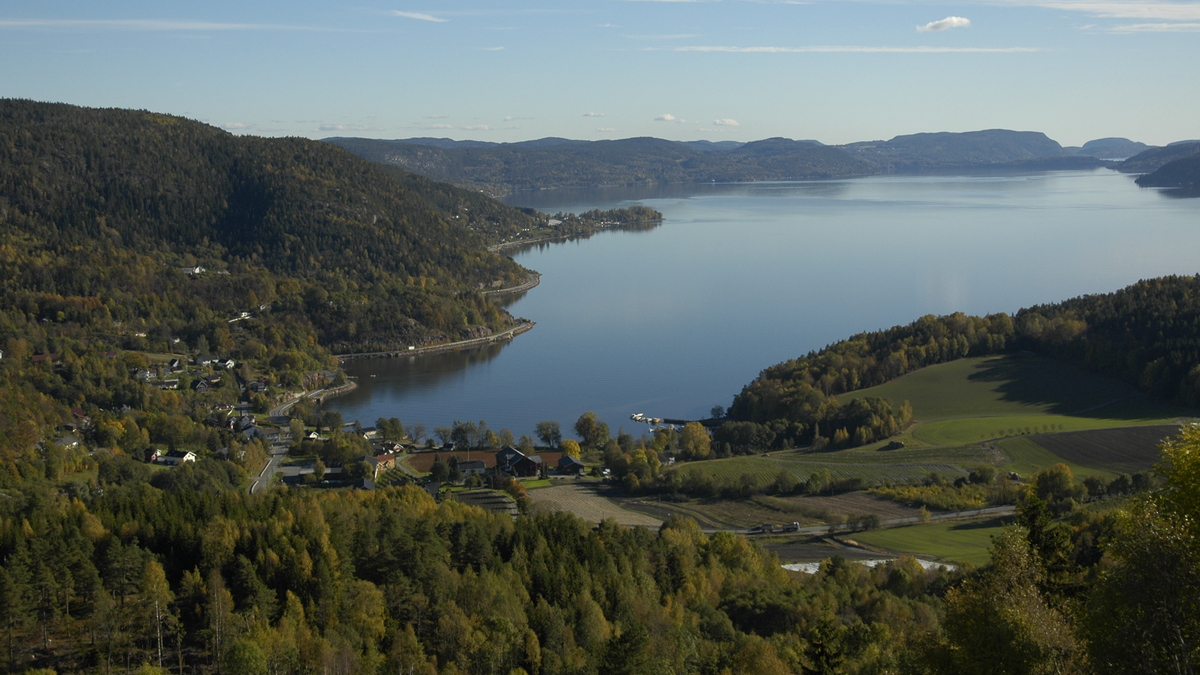 Hvalerfjord
Hvalerfjord is located approximately 100 kilometers south of Oslo. It attracts travelers seeking a serene coastal getaway, such as families with children. Hvalerfjord is full of small islands and charming fishing villages, showcasing the natural beauty of the region. It may not be as well-known as some other fjords in Norway, but it's a worthwhile destination for those looking for a fjord landscape without getting too far from Oslo.
How to get there from Oslo
To reach Hvalerfjord from Oslo, you can take a drive along the E6 highway southbound.
Hardangerfjord
Located approximately 300 kilometers southwest of Oslo, Hardangerfjord is one of the best fjords near Oslo. It is famous for its stunning landscapes, cascading waterfalls, and beautiful orchards. Hardangerfjord attracts nature lovers and adventure seekers from all around the world. It stands out among other fjords, offering a diverse range of activities such as hiking, fishing, and fruit picking.
How to get there from Oslo
To reach Hardangerfjord from Oslo, you can travel by train or bus to Voss, and then take a ferry.
Sognefjord
Sognefjord is located about 400 kilometers northwest of Oslo. It is the deepest and largest fjord in Norway. It runs through many small towns and villages and rises to heights greater than 1,000 meters from the water. It's the top choice for travelers seeking an iconic Norwegian fjord. With its breathtaking scenery, Sognefjord stands out among other fjords in Norway.
How to get there from Oslo
You can reach Sognefjord from Oslo by taking a train to Flåm and then a ferry or boat ride through the fjord, or by driving for around 4-5 hours.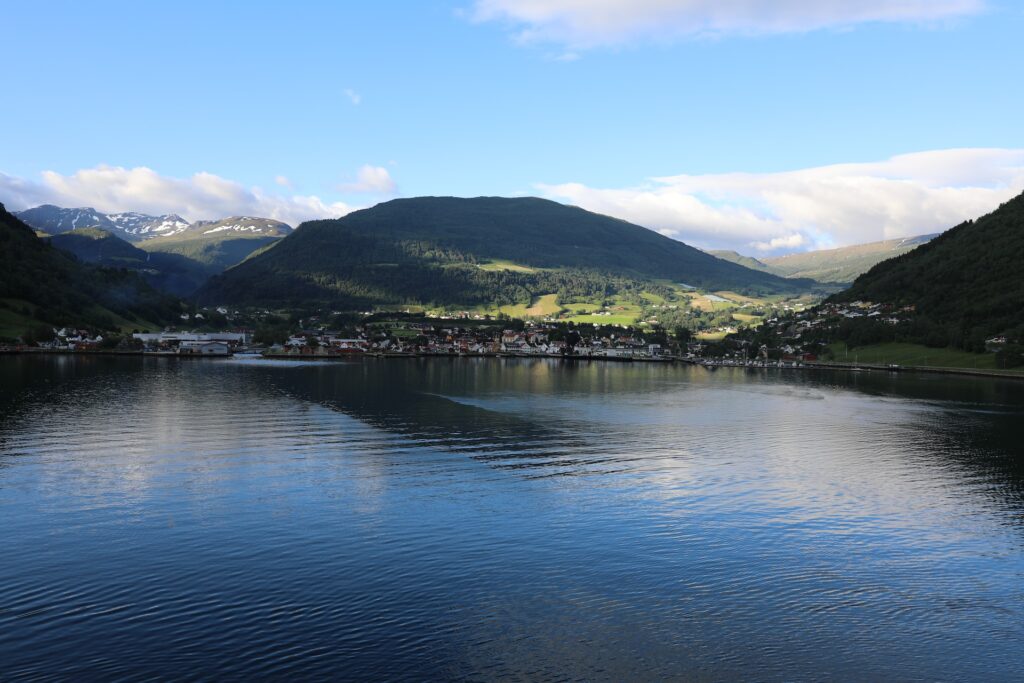 The best tours to the fjords from Oslo
If you're staying in Oslo and want to explore the fjords, the best way to do so is by taking a tour. These tours offer a convenient and hassle-free way to visit the top sights of the fjords, which might be challenging to navigate on your own. Not only do the tours provide expert guides who share interesting insights, but they also offer great value for money as they include transportation costs. Here is a list of the best and most affordable fjord tours from Oslo:
Are there any fjords in Oslo?
No, Oslo itself does not have any fjords within its city limits. While Oslo is located on the Oslofjord, it is not considered a fjord in the geological sense. The Oslofjord is more of a bay or inlet rather than a classic fjord.
What is the Oslofjord?
The Oslofjord is a scenic inlet located in the southeastern part of Norway, stretching from Oslo to the open sea. While it is commonly referred to as a fjord, technically, it is not classified as one due to its formation process. Instead of being formed by glacial activity, the Oslofjord was created through a combination of geological processes.
However, it shares several characteristics with the traditional fjords, such as its stunning coastal landscapes, deep waters, and numerous islands. It is not as beautiful as the fjords you have in mind when you're thinking about Norwegian fjords. But it still has some stunning scenery to admire. So if you don't want to get out of Oslo at all, Oslofjord is worth a visit.
How to get to Oslofjord
To get to the Oslofjord from Oslo, you can take a short boat or ferry ride from the city center. Regular ferry services and guided tours are available.
The best tours to the Oslofjord from Oslo
Is Oslo a good base for seeing the fjords?
No, Oslo is not the most convenient base for visiting the fjords of Norway. The fjords are located in more remote areas, and reaching them from Oslo involves long travel times. If your main focus is exploring the Norwegian fjords, it is recommended to stay in a location closer to the fjords themselves, such as Bergen or Stavanger.
What is the best time to visit the fjords near Oslo?
The best time to visit the fjords near Oslo is summer, between June and July. This period offers pleasant weather, more daylight hours, and the opportunity to see the fjords in their best form. The city of Oslo, on the other hand, can be explored year-round, with each season having some advantages. Spring and autumn are ideal for milder temperatures, while winter showcases a winter wonderland with the possibility of winter sports activities.
Which fjords can you visit on a day trip from Oslo?
There are two fjords that you can comfortably visit within a few hours: Drammenfjord and Hvalerfjord. These fjords offer a glimpse of Norway's natural beauty and are perfect for a day excursion. In Drammenfjord, make sure to visit the small city of Drammen and its riverside promenade, while Hvalerfjord beckons with its idyllic archipelago and beautiful beaches.
How long does it take to visit all the fjords near Oslo?
To visit all the fjords near Oslo, it typically takes several days. A recommended timeframe would be to stay in Oslo for at least 4-5 days to allow for a comprehensive tour of the four best fjords nearby. This duration allows sufficient time to explore each fjord, take part in activities, and enjoy the beauty of the Norwegian fjords.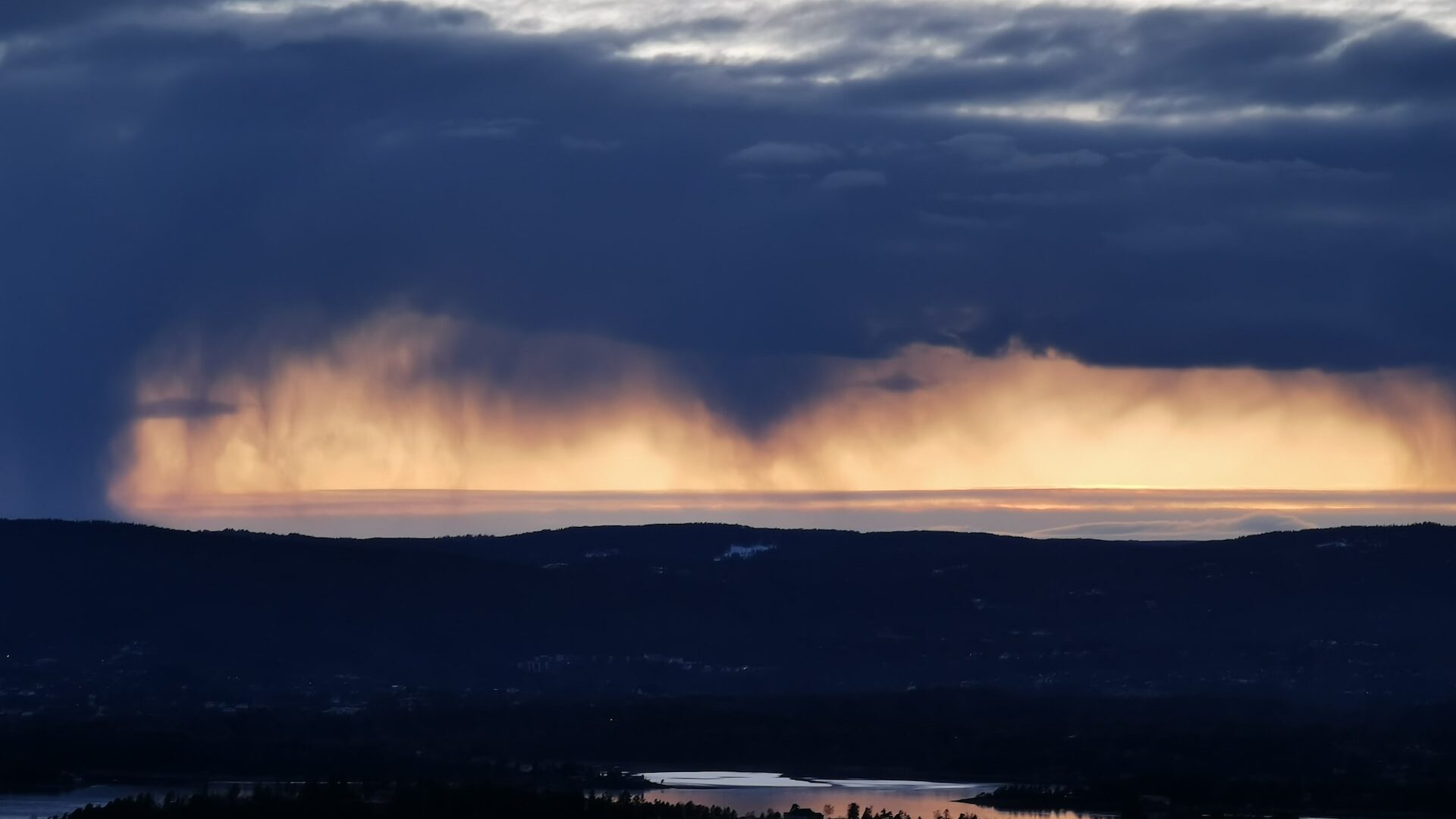 Conclusion
To sum up, while Oslo is not the ideal base to explore the very best fjords of Norway, it still offers opportunities to explore some nearby fjords. With proper planning and by taking advantage of the available tours, you can make the most of your visit to Oslo and also get a glimpse of the Norwegian fjords. So, if you're looking to combine your visit to Oslo with a fjord adventure, just make a well-organized itinerary and find some tours.