Bergen is located on the southwest coast of Norway in a region surrounded by pristine mountains and fjords (narrow inlets between large cliffs), offering stunning scenery and a large assortment of entertainment venues after the sun has set.
The second-largest city in Norway, Bergen, is not known as the most inexpensive concerning nightlife and alcohol consumption but is rather culturally vibrant and enjoys an underground music culture, most of which originated from Bergen. Bergen has various ways for tourists and locals to use the public transport system, such as taxis and buses. Bergen is considered a safe city, but keep your valuables close to you while out and about at night. If you're looking for a night out on the town, there are some best places for nightlife in Bergen.
Bars and Clubs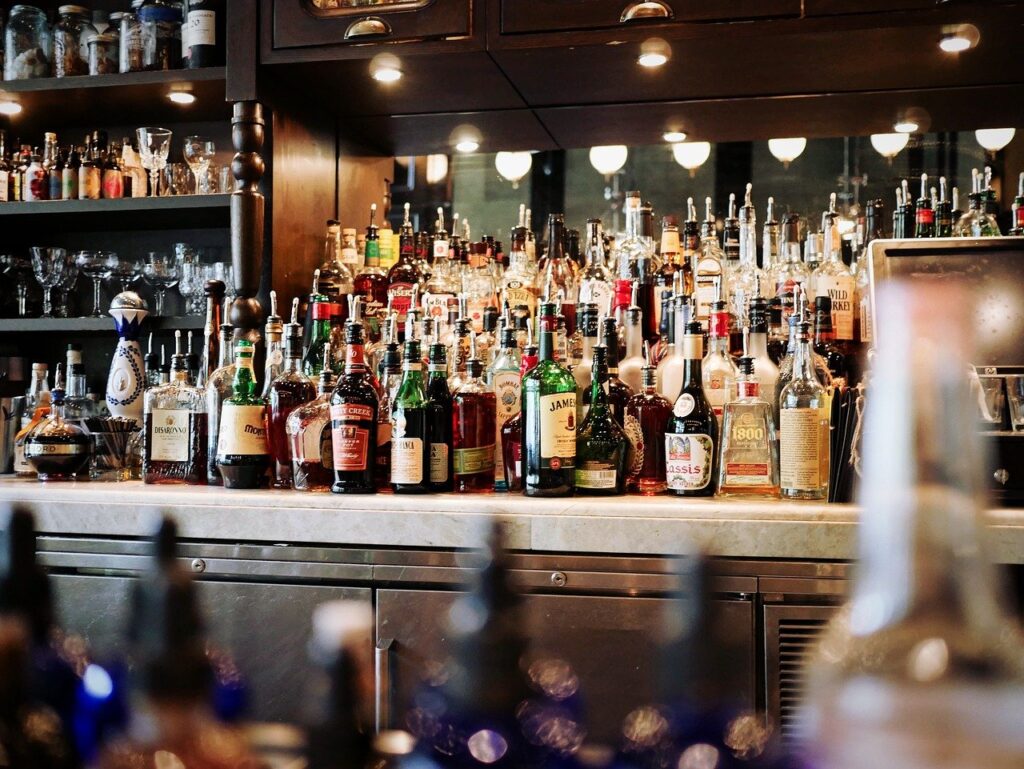 Bergen guests are fond of the city's nightlife in Bergen. Stop by the record store with a bar and art gallery selling ice sculptures and glasses made of ice, which are sure to be popular with tourists. Nightlife in Bergen Bars and clubs ranges from traditional Dutch pub-style drinking to more upscale venues with DJs, models, and VIP sections. There are also a number of nightclubs that stay open until late into the morning.
Apollon
You can visit Norway's oldest record stores and enjoy a refreshing beverage while shopping for vinyl, metal, and rock country indie compact discs. You can even get live musical performances at some locations. If you're a music lover and want to explore the depths of Norway's vinyl, metal, and rock country indie compact discs scene, then you should check out its record stores.
Henrik Øl og Vinstove
As its namesake implies, this restaurant's main objective is to serve excellent food and wine from Scandinavia. The beer selection at Henriks  Øl og Vinstove is extensive, with more than 50 kinds of Norwegian and Scandinavian beers on tap. This bar offers a true experience only for those who love beer. Therefore, Henrik's Øl og Vinstove does not play music or appreciate rowdy behavior.
Dyvekes Vinkjeller
For a less party-like environment and more sophisticated nightlife in Bergen, this popular wine bar (where you can also grab some beer) is perfect for you all year long. Both locals and tourists like the incredible outdoor balcony found at the spot in the summer months. The absence of a mixture of tourists and locals visits the incline into the enchantingly historic basement.
Fincken
It was established in Bergen in 1992 and is the oldest place to find gay nightlife in the city. You can't miss this establishment with the energetic party scene maintained by friendly staff. Discover themed evenings like parties with reggae music or nights with diva personalities. The party establishment and bar are open on Wednesday through Saturday. So book your stay in advance if you intend to consume alcoholic drinks.
Magic Ice Bar
For an unforgettable nightlife experience, go to this ice art gallery to experience sculptures made from ice and snow, festive music, and LED lighting fixtures. The staff will provide winter shawls and gloves to keep you warm and provide a beverage served in an ice drink glass. Everyone is welcome.
No Stress
Check out this relaxed space if you are looking for a somewhat subdued club setting. Most of the drinks available here incorporate novelty ingredients, like chili, enhancing their edginess. But since the establishment is on the expensive side, it may not be the best place for your budget. It's in the middle of Bergen.
Vaskeriet
To enjoy drinking and dancing to live music spun by DJs while sipping on slushes or cocktails, go to Vaskeriet, the Bergen nightclub area. The bar is renowned for its "Silent Disco" on Wednesdays and Thursday nights.
Zachen
Zachen, a leading piano bar in Norway, is located in Zachariasbryggen, where the harbor clusters various venues, shops, and restaurants. Views of the Bergen fjord from Zachen's harbor-facing windows provide a unique atmosphere for guests. For that reason, people of all ages come here to party, enjoy drinks, listen to live piano music, and watch live music events.
Late-Night Restaurants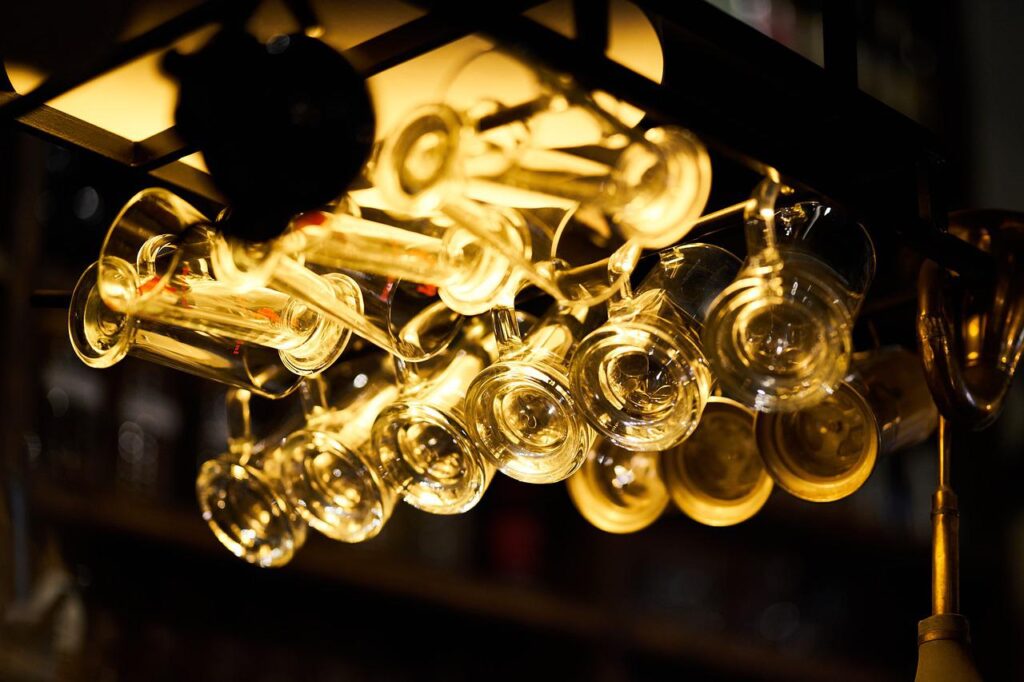 Bergen's herbivores and meat-eaters can go to Bare Restaurant. Specifically in Borgen Bors, for a bucket of Scandinavian and European foods, especially tapas-style foods. Additionally, the wine list and deal menu of its wine bar, Pergola I Skostredet, will satisfy those passionate about Italian cuisine and thin-crust pizza. Adventurers will also find a small and charming restaurant known as Munken Bistro convenient for their Peruvian fusion. The resort for gourmet meals and picturesque surroundings is Restaurant Cornelius on the island of Holmen, just 25 minutes from Bergen by ferry.
Events
Bergen offers several attractions that you can enjoy, including a live performing arts festival in a historic building, a jazz festival, and a beer and whiskey festival. If you're looking for a weekend full of fun, Bergen is the perfect destination. There are plenty of attractions to enjoy, including a live performing arts festival in a historic building, a jazz festival, and a beer and whiskey festival.
Bergenfest
In June, a four-day music festival is held annually in central Bergen. It includes blues, country, American pop, rock, and also many other musical genres. The venue is Bergenhus Fortress, a historical castle/fortress preserved from the Middle Ages.
Bergen International Festival
This festival inspired plenty of artistic exhibits at numerous venues, from musicals to dance performances to art exhibitions over 15 days from the end of May to the beginning of June. The festival is a celebration of creativity and exploration, with a wide range of art exhibits featured at numerous venues all over Bergen County. From musicals to dance performances to art exhibitions, there was something for everyone to enjoy over the course of 15 days.
Bergen International Whisky & Beer Festival
For a couple of days toward the end of January and early February at Grieghallen concert hall in Grieghallen, beer connoisseurs will stroll as one large group. This beer festival, organized by the Norwegians, is an opportunity for beer-lovers to get to know their favorite beverages better and to discuss brewing techniques and styles with others.
Nattjazz
Since 1972, the International Jazz Festival in Bergen has been held in late May. The indoor/outdoor music festival in Norway is one of the biggest events. With its iconic setting at Bergenhus Fortress and its wide range of styles, the festival is sure to delight music lovers of all ages.
Tips for Going Out in Bergen
Friday nights and Saturdays are generally favored for touring the town. But students often explore the city on Tuesdays, Wednesdays, and Thursdays, especially because they're the least expensive nights. Bars are typically shut by 2 a.m. and clubs by 3 a.m. Plan your trip to Bergen before you get into the city. Most roads are one-way and do not permit cars other than buses and taxis.
Sometimes walking is the optimal means to get around the center of town. If you require public transportation, take a bus, a taxi, or a train. There may also be night buses at your disposal on weekends. Depending on the particular route, medical examiner motor vehicles stop running sometime after midnight. The light rail runs every 30 minutes on Friday evening and Saturday evening.
Final Thoughts
In conclusion, if you want to have a good time and enjoy the nightlife, Bergen is your place. There are plenty of places to go and things to do. So you'll find something that suits your taste. Because Bergen has it all, whether you're looking for a bar, club, or casino. So what are you waiting for? Start planning your trip today.