Are you visiting Denmark? Do you want to learn more about Viking history?
As you probably know already, the Vikings originated from the Scandinavian countries, Norway, Denmark, and Sweden. While all countries have their unique beauty, for Viking culture enthusiasts, it's easy to miss out on the numerous Viking sites to visit. Denmark, however, stands out as a hub of Viking culture, with plenty of historic and culturally significant sites to explore. Here, we've compiled a list of our top favorite Viking sites in Denmark that are worth a visit. It is far from a comprehensive list of everything accessible, but it is an excellent place to start if you want to have a Viking experience in Denmark.
Concerning the Danish Vikings
The Vikings were skilled merchants, explorers, and seafarers who traveled as far as North Africa and the Caspian Sea. Their legacy has left a lasting impact on Denmark, with many visible examples scattered throughout the country. The Viking period spanned several centuries, starting in AD 793 when Vikings raided the Lindisfarne Monastery in northern England. As the Vikings assimilated and settled in new territories, the frequency of warfare and raiding decreased, leading to the end of the Viking age in 1066 after their defeat at the Battle of Stamford.
The Most Popular Attractions to Visit in Denmark for a Viking Experience
Jelling, Denmark: The Jelling Runes (UNESCO World Heritage Site)
The village of Jelling in Denmark is home to the impressive Jelling Runes, which are considered one of the finest Viking monuments in Europe. As a UNESCO World Heritage site, it attracts over 150,000 tourists annually.
Two impressive burial mounds and two massive rune stones were constructed by Kings Gorm the Old and Harald Blatand (Bluetooth) in Jelling. The earliest inscription that mentions Denmark as a nation can be found on one of the rune stones.
The Kongernes Jelling – Home of the Viking Kings- is an experience center. It is located right adjacent to the monuments and the Jelling church. The Kongernes Jelling is a museum that provides extensive information about King Gorm and Harald Bluetooth. The National Museum of Denmark is responsible for maintaining it
Roskilde, Denmark: The Viking Ship Museum
In the Viking Ship Museum in Roskilde, you can see a nice collection of boats. You can also see a boatyard where Viking ships are rebuilt. It is an operating museum, so you can see artisans working and participating in marine crafts. 
Once a year, a fleet of museum ships sail, offering an opportunity to learn about the art of sailing. Online records and tracking of the ships' movements are available. Roskilde is the ideal destination to gain insight into how Vikings travelled to various locations.
Trelleborg, Denmark: The Trelleborg Viking Fortress
The first rediscovered Viking ring fortress was the Trelleborg Viking Fortress (translated as "the fortress created by slaves"). Trelleborg Viking Fortress is a circular fortress built by the Vikings. It has roadways and gates pointing in four directions. It probably is the most well-preserved Viking ring fortress you can visit today. 
Close by is a Viking fortress that is more than 1,000 years old and was built in 980 AD. Many tourists also visit the nearby Trelleborg Museum, which is worth making time for.
Ribe, Denmark: The Ribe Vikinge Center
In recent years, new archaeological discoveries have been made in Ribe, confirming its importance during the Viking Age. The Ribe Viking Center brings Viking history to life through various innovative initiatives, such as Viking role-playing, the Viking International Market, and important academic events.
The Ribe Viking Center is famous for its dedicated team of forty students who work hard to maintain the site. It is also a pioneer in communication and reconstruction, continuously adding new activities and surroundings to keep the experience fresh and engaging.
Aggersborg, Denmark: The Aggersborg Viking Fortress
The Aggersborg Viking Fortress, constructed by Harald Blatand in 981, is the largest ancient Viking ring fortress in Denmark and a significant archaeological site. The fortress has a circular barrier with four main pathways that lead to the center of the castle. Inside the old fortress were about 50 houses and dwellings.
The Aggersborg Viking Fortress you can visit now is a reconstructed version that is 30 years old and smaller than the original fortress. Nevertheless, it is a significant site since it was a base for Viking expeditions to other parts of Scandinavia and England.
Fyrkat, Denmark: The Fyrkat Viking Center
The Fyrkat Viking Center is a historical fortress and also a Viking farm. The region consists of nine recreated cottages made of wood and mud walls, forming a significant part of Viking land. The Fyrkat Fortress was constructed around 980 during the reign of the Viking King Harald Blatand (Bluetooth). You can participate in various Viking activities on the farm, such as wool spinning, forging, and bread-making. You can also educate yourself about Viking clothing.
Ladby, Denmark: The Ladby Viking Museum
The Ladby Viking Museum in Denmark boasts of the only Viking ship still in its original location for over a thousand years. Discovered in 1935 with eleven other burials and treasures from the king's ship grave, visitors can view the burial site and the accompanying riches. The museum offers more exhibits, including the Ladby Tapestry, the Viking Ladby Dragon, and the Dead Ship. The rich history of the Viking culture and their seafaring ways come to life at this museum, making it a must-visit for anyone interested in Viking history and artifacts.
Ringkøbing Fjord, Denmark:The Ringkøbing-Skjern Museum and The Bork Viking Harbor
The Bork Viking Harbor replicates a Danish Viking Harbor town that dates back to 700-950 AD. When visiting during summer, you'll learn about Viking life and see their work. The area has a lagoon that served as a sailing point for Vikings and also provided shelter during bad weather. Adults and children can enjoy outdoor activities and guided tours. Pets are welcome too! The Bork Viking Harbor is part of The Ringkøbing-Skjern Museum, featuring 15 culturally rich buildings. Though not large, the museum is an entertaining place for the family to learn and explore.
Frøstrup, Denmark: The Tømmerby Viking Burial Site
The Tømmerby Viking Burial Site is situated in a hilly area that is full of stone monuments. It's an ancient burial site that can satisfy your thirst for Viking history. Despite its size and the limited information about it, the site is worth visiting, particularly for archaeology enthusiasts. One of the best things about this spot is that you won't have to pay an entrance fee since it is one of Denmark's few free attractions.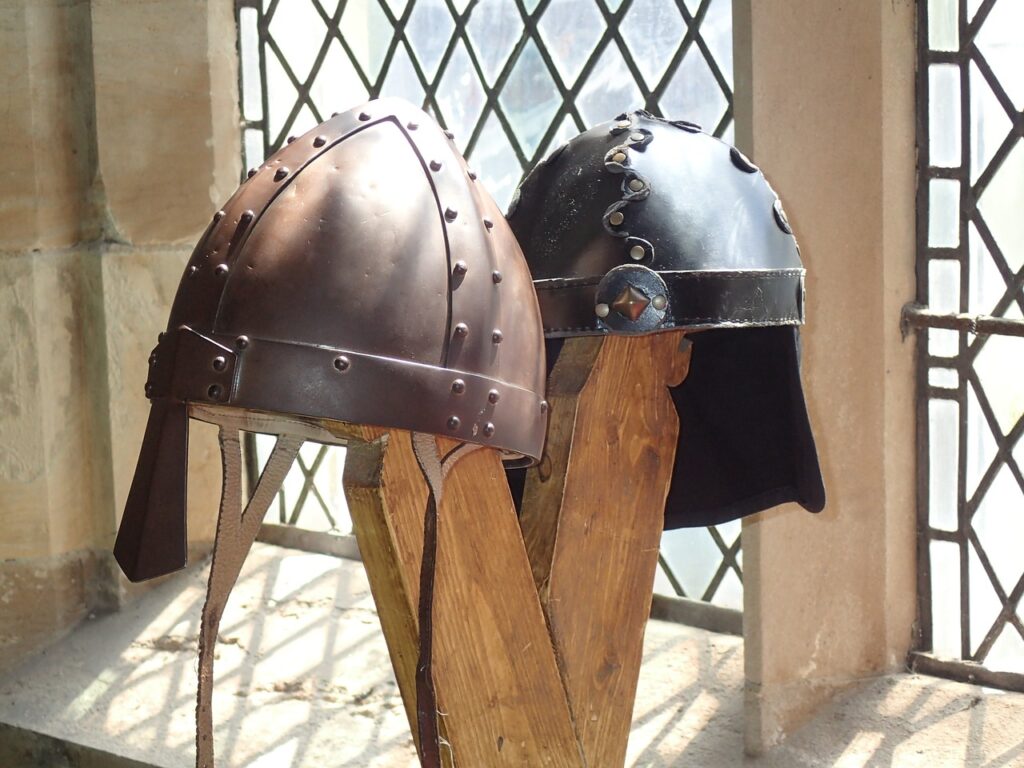 A piece of advice
We highly suggest that you visit the official website of the Viking location you intend to visit in Denmark prior to your trip. This will allow you to obtain the most current information and ensure that your plans run smoothly. While we strive to provide the most accurate information possible, there may be times when we miss important updates. Hence, it's always a good idea to do some research beforehand and be fully prepared for your Viking adventure. We are confident that you will fall in love with these remarkable Viking destinations and gain valuable insights into Viking culture. Additionally, your visit will contribute to raising awareness and promoting the fascinating Viking heritage on a global scale.