Höga Kusten (Hoga Kusten) or the High Coast of Sweden is a beautiful, peaceful region with striking views and incredible history. It's also a popular tourist destination for those looking for a picturesque vacation spot. The High Coast of Sweden is made up of limestone cliffs extending from the water's edge into the forest, reaching as high as 560 meters above sea level. The mountains in the area are steep and rocky, but the coast is relatively flat, making it easy to travel along on foot.
The name "High Coast" comes from the fact that it was once much higher above sea level than it is today, between 10,000 and 20,000 years ago. During this period, the climate was much colder than it is now. That caused much of Scandinavia to be covered in glaciers. The ice sheets scraped along the ground as they moved south towards the Baltic Sea and the North Sea, leaving behind piles of rock that were later carved away by wind and waves.
Though most of Sweden's glaciers have long since melted away, there are still remnants of what was left behind in the form of these rocks—not just in this region but all along the eastern coastline of Sweden. The area has been a protected national park since 1909 and has been on UNESCO's World Heritage List.
Where to stay in Höga Kusten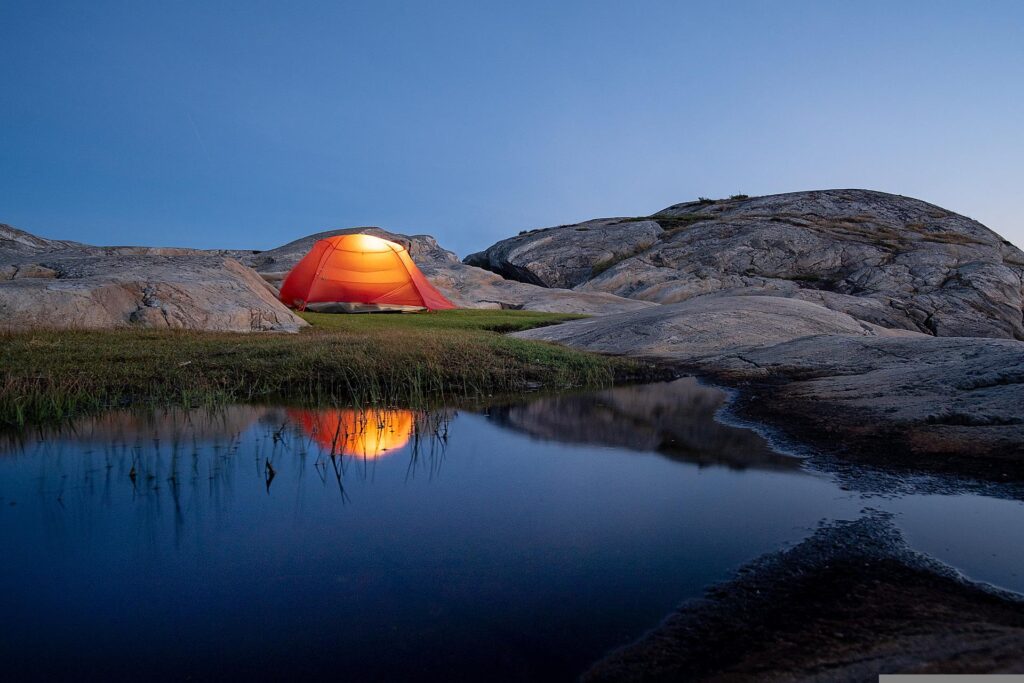 The High Coast of Sweden is sparsely populated. There are no big cities or towns nearby. While it can be accessed by car or minivans via paved roads, many visitors choose to explore it either on foot or by boat. Höga Kusten is a truly timeless region. It's a place where you can slow down to appreciate details: the way the light hits a particular rock formation or the way tides shift depending on the time of day. You'll be able to find peace here in this stunning natural environment; you'll also have the option to stay in one of the small inns and lodgings that dot the shoreline.
In Höga Kusten, there is a campsite with cabins within walking distance of the water. If you're traveling with children, your best bet is the Havsmo Camping & Cottages. This campsite offers places for families and a wide variety of activities for kids and adults. For more luxury, head to the Hotel Bönan or the nearby Fredriksborgs Slott (castle) and Hotell Stagnelius. Both are within walking distance of many points of interest.
Where to eat in Höga Kusten
Höga Kusten is a stretch of fishing villages on the coast of Sweden. The pace is subdued, the scenery is stunning, and the food is some of the freshest in Europe. If you travel to Höga Kusten during the winter months, you will not find many cafes and shops catering to visitors. From late May until well into September, these places start to open again as daylight becomes long enough. During this time you can enjoy an evening meal without rushing back to your hotel or cabin. Several restaurants in Höga Kusten are open all year round. These tend to be located at the larger hotels or in other city centers, such as those around Varberg or Tjorn.
Getting around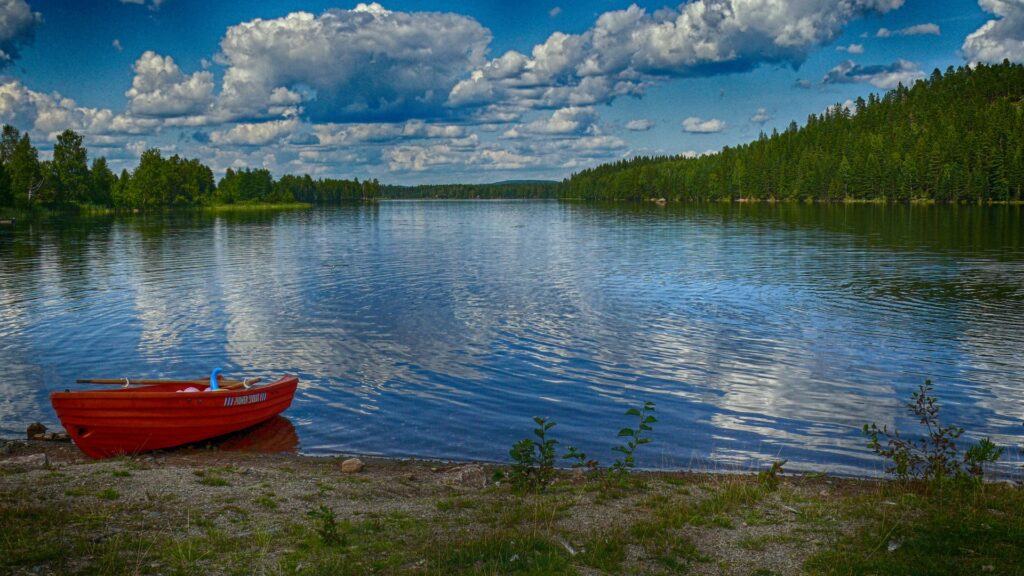 The best way to see Höga Kusten is by boat. Preferably by renting one so you can go wherever you want (or by taking a guided tour). You'll want to bring your food because the restaurants in the area tend to be small and pricey. There is plenty of stuff to do in the region besides simply admiring the scenery. However—you can rent bikes from local guest houses or visit historic sites like the ruins of Stadshuset or the museum in Hovmantorp.
What to do in Höga Kusten?
There are many things to do in Höga Kusten. It's a huge area with many natural attractions and history, so there's plenty to see and do! Here are lists of some of the most popular activities:
Höga Kusten is a near-perfect place for cycling
Höga Kusten is a near-perfect place to cycle. With its miles of cycling trails, off-road bike routes, and on-road routes, it's the perfect location for cyclists who want to be active on their holidays. Cycling is an easy way to explore the area and see all it has to offer.
Höga Kusten is fast becoming the paddling capital of Sweden
Höga Kusten is a great place to paddle. It's fast becoming the paddling capital of Sweden, with many different types of paddling opportunities available year-round. There are two distinct regions within Höga Kusten: the lower and upper areas. In the lower area, there are some excellent flatwater routes such as "Söderåsen" (The South Forest). This forest is crisscrossed by numerous waterways. This makes it ideal for flatwater paddling conditions in all kinds of weather conditions – including snow!
You will also find short rivers like "Bäckebo Sjö" and "Botkyrkasjön". These rivers have steep banks with many trees along them, which provide shade from direct sunlight during hot summer days. There are also plenty of lakes in this region to explore. Lakes are great if you want something more secluded in open water without any land obstructing your view.
Swim in Höga Kusten
There are several places to swim in Höga Kusten. The lake's southern end has a beach, while the northern end features another beach. To get to these beaches, you can take a boat or simply walk along the shoreline. In addition, there is the third beach at the western end of Höga Kusten, which is accessible by car or bus (no boats).
Hike to the top of a mountain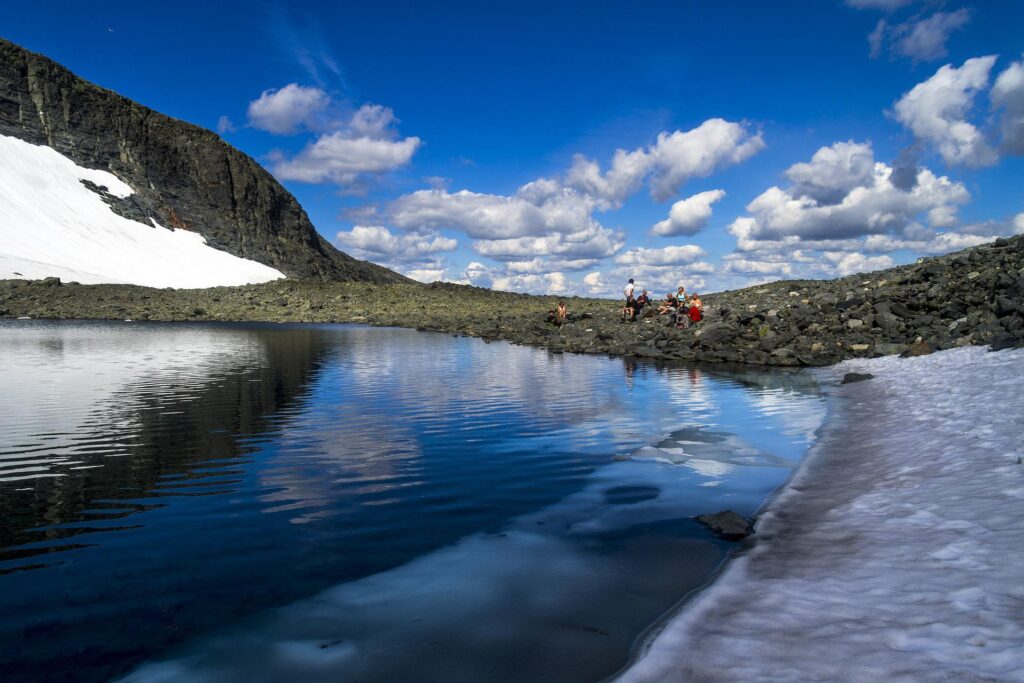 The hiking trails in Höga Kusten offer hikers an opportunity to get a 360-degree view of the area, including the sea and mountains. There are many hiking trails in Höga Kusten National Park, so you can choose one that suits your fitness level. If you're looking for something more exquisite, head out on one of two popular routes: The Höga Kustenleden (High Coast Trail) or Länsmansleden (Sheriff's Path). Both paths are well-marked, with red paint on trees and rocks along the way. If you want something less active but still spectacular, try hiking around Skarvensåsen Nature Reserve. Alternatively, take a stroll down Tillberga Strandbad beach at sunset!
Höga Kusten is one of Sweden's best fishing spots
Fishing in Höga Kusten is so good that you don't even need to fish. If you love fishing, Höga Kusten has some of the best fishing spots in Sweden. The fish are so big and plentiful that there is almost no need for actual fishing: simply cast your line into their midst and wait for them to swallow it whole. Once you have caught your fish, sell your catch at the local market or use it as bait when mending your nets. As long as the waters flow into Höga Kusten, there will be ample opportunity for any good fisherman (or fisherwoman) to make a living here.
Discover the stars in Höga Kusten
Höga Kusten is one of Sweden's best places to see the stars. The area is home to both the largest telescope in Scandinavia (the Uppsala Southern Station Telescope) and the largest observatory in Scandinavia (Uppsala University Observatory).
Take a walk
There are many beautiful walks in Höga Kusten. One of the best places to walk is in the nature reserve, where trails vary from short and easy to long and strenuous. Some wind through pine forests; others lead over lush meadows and past ponds full of water lilies. Suppose you go on a summer day when it's warm enough for mosquitoes but cool enough for you not to sweat too much under your heavy rucksack. In that case, we recommend walking from the campground along one of these paths until you reach its endpoint. The nearest campsite is about three hours away.
It's essential to wear good shoes with thick soles when exploring Hoga Kusten's nature reserve. You don't want your ankles twisting if they come into contact with tree roots or stones! You'll also need plenty of water: June can be very hot here under Norway's midnight sun!
Taste the local food in Höga Kusten
The food of Höga Kusten is a unique blend of Swedish and German cuisine. The region's bounty of fresh fish, fowl, berries, and herbs are used to make traditional dishes served at the many restaurants around town. One thing you must try is fiskbullar (fish balls), which are made with cod and potato, rolled into a ball, then fried until crisp on the outside but soft on the inside. Other local favorites include kräftstek (shrimp) or skaldjurssås (shellfish sauce).
You'll also be able to find a lot of meat dishes like majsstuvad fläskkarré or potatisgratäng (potato gratin). Sides such as potatoes, mushrooms, and carrots are always popular additions for those looking for lots of carbs before hitting the ski slopes! Some restaurants specialize in bread made from rye flour; others offer varieties made from wheat flour instead. Then there's beer—which shouldn't be missed either!
Take a boat tour around the area
Taking a boat tour around the area is a great way to see all the beauty of Höga Kusten. Boats run along the coast, giving you views of the different islands, lighthouses, and other amazing sights of the High Coast of Sweden.
Conclusion
When you're looking for a great place to visit in Sweden, Höga Kusten is one of the best options. The High Coast of Sweden has something for everyone with its stunning views and beautiful natural scenery! Whether you want to go hiking or cycling or enjoy some time on the beach, there's an activity here for everyone. And with so much to do in a few days —or even weeks—Höga Kusten is excellent for those looking for an action-packed adventure in Sweden.