Sweden's natural beauty is hard to beat. With forests, fjords, and arctic tundra, Sweden is the country where you can go wild camping and get away from it all. But if you don't follow some guidelines, you might find yourself in trouble. The Swedes take their protected nature very seriously—they've even made a law that makes it illegal to camp in certain places. Luckily for those who love the outdoors, Sweden is also home to many wild camping spots that are legal and safe to visit. Here, you'll find plenty of camping spots in Sweden where you can pitch your tent, build a campfire, and get creative with your food.
Why Go Wild Camping in Sweden
You can have numerous reasons to go wild camping in Sweden. The first one is that it is a very safe country. So, it's not hard to find a safe camping spot. The second reason is that Sweden has a lot of beautiful places where you can go wild camping. You have many options to camp around stunning landscapes and natural attractions. You can even go hiking or fishing while you are here! If you have never experienced going wild camping before, this would be a great place to start learning about it!
There are different animals here in Sweden that pose no threat to humans. You will see them around when you go out looking for them! This is another reason why going wild camping in Sweden is such a great experience for anyone who loves animals or nature more than anything else!
Sweden Wild Camping Rules to Follow
If you're looking for wild camping spots in Sweden, you must follow some basic rules:
Do not camp in nature reserves or national parks unless you check that it is permitted.
You can only wild camp for one night at a time, and you can't pitch your tent for more than one consecutive night in the same spot. However, if you move your tent daily, this doesn't apply.
You must be 500 meters away from any roads or buildings, including campsites, hotels, and other tourist attractions. If no signs are telling you otherwise, ask if it's okay before pitching up anywhere close by these places. They may not allow it or charge an entrance fee which would make it less economical than wild camping alone.
You should have a camp at least 100 meters away from water sources such as lakes or streams. This is, so people don't accidentally pollute them with litter or waste materials from their tents – something which happens too often with inexperienced campers who don't know better!
Which Part of Sweden Should you Choose for Wild Camping?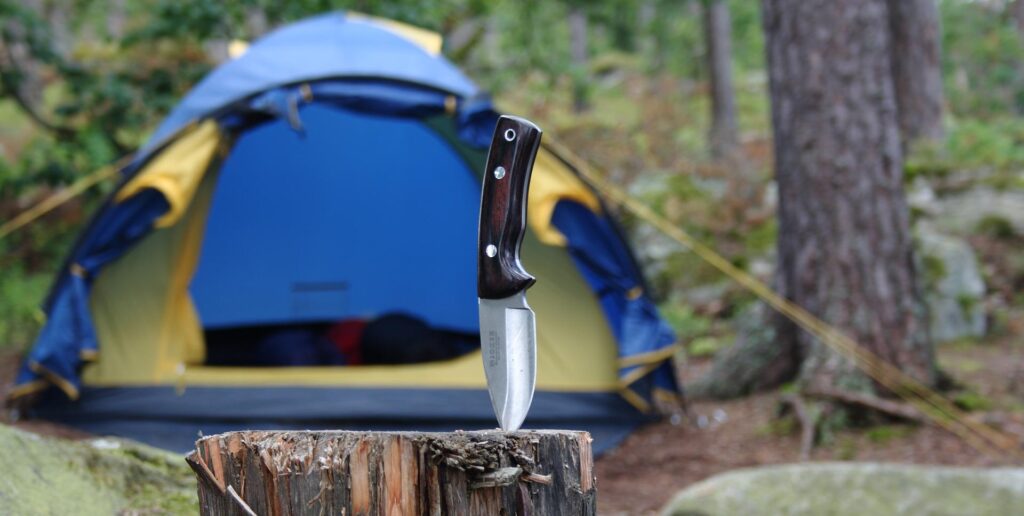 If you are a camper visiting Scandinavia, there are many wild camping spots in Sweden that you'll love. Sweden is so large and diverse that it can be hard to determine which part of it to visit. Here are tips on how to choose where to go wild camping in Sweden:
Southern Sweden
Southern Sweden is a paradise for those who love nature and the sea. The region offers an immense variety of landscapes, from the rocky coastlines of Skåne to the broad plains of Östergötland. The southernmost part of Sweden also has many islands, from Gotland to Åland and Öland.
Central Sweden
Central Sweden is the most densely populated region in the country and home to some of its most historical cities, such as Uppsala, Västerås, and Örebro. In this region, you can find many sports facilities such as golf courses, ski resorts, and horse riding facilities.
Northern Sweden
Northern Sweden is a popular destination for people who want to go on an adventure. The north holds many beautiful spots for wild camping, as it is home to the most beautiful landscapes and natural attractions.
7 of the Best Camping Spots in Sweden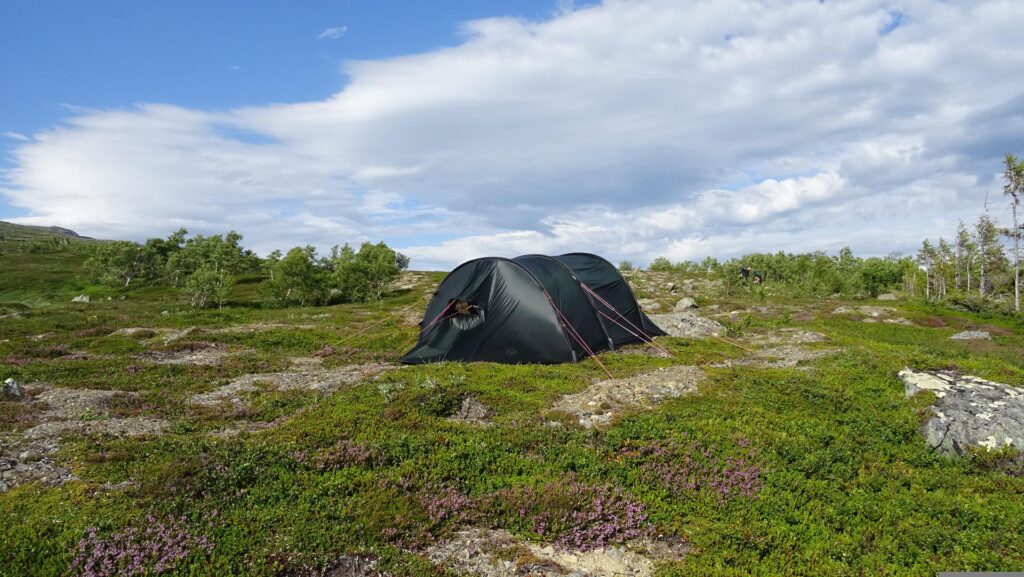 Wild camping spots are easy to find in Sweden. They are often located by lakes, forests, and beaches. If you want to avoid crowds, take a look at the following camping spots in Sweden:
Gotland
Searching for a spot that combines serenity, peace, and the sea? Gotland is one of the best wild camping spots you can find in Sweden. Gotland is a small island blessed with rich history, culture, and natural wonders. There are plenty of things to do in terms of activities, including swimming, fishing, watersports, hiking, and more. Finally, Gotland hosts some of the most beautiful Swedish beaches.
Fulufjället National Park
Fulufjället is the perfect place to camp if you want to escape the hustle of city life. This National Park is located in the southern part of Dalarna, a province of central Sweden. It is allowed to camp in 3 zones of the park. There are many activities for campers, including hiking, biking, fishing, and canoeing.
Skuleskogen National Park
The Skuleskogen National Park is one of Sweden's most popular camping destinations. It boasts stunning views and has a variety of activities to keep you entertained. The park also has a wide range of accommodation options so you can also stay at the campsite for as long as you like.
Lijusdal
Lijusdal is located in Dalarna. It is the perfect wild camping spot for anyone who wants to explore Sweden's beautiful countryside. It is close to Hamra National Park. Lijusdal is a very safe place with facilities nearby. This makes it ideal for families or friends who want to spend time together while exploring Sweden's beautiful landscapes.
Glaskogens
Glaskogen is a natural reserve with a large grassy field with plenty of shade from the surrounding trees. It is allowed to pitch your tent directly on the grass if you don't mind being so close to other wild campers. But wooden platforms are also available for rent if you prefer more privacy and comfort. The facilities nearby are good and include a nice cafe where you can have snacks and drinks. This site is convenient for both day trips into town or long walks through the surrounding forest.
Kungsleden
The Kungsleden trail is a beautiful hiking trail that runs through the Swedish mountains and forests. The trail was built as a route through the mountains in the early 19th century, and it is still functional for people who enjoy hiking and wild camping in Sweden.
Skrylle, Malmö
If you are looking for an urban wild camping experience, this is the right wild camping spot in Sweden for you! Located near Malmö, this recreation area consists of ten nature reserves and offers everything from luxury to peace. There are many facilities, including swimming pools, playgrounds, sports facilities, and more! It's also close to the city center that you can easily visit during your stay if you want some culture or shopping opportunities.
Conclusion
Scandinavian countries are popular wild camping destinations. Sweden could not be an exception. Natives and tourists enjoy sleeping under canvas or camped out in rustic cabins. Whether you are starting a campfire or just making a cup of tea on the campsite stove. Hopefully, this article will inspire you to consider wild camping in Sweden.