Sweden is renowned for its stunning archipelago and pristine natural environment, making it one of the most popular tourist destinations in Europe. The country has a coastline dotted with hundreds of islands, each offering an incredible natural experience. With thousands of kilometers of coastline, Sweden has plenty of beautiful beaches to offer, which are frequently visited by tourists and locals alike. Here is a list of the beautiful beaches in Sweden: traditional seaside resorts to remote getaways that offer a bit more solitude for those who like it quiet.
What are the Top 9 Best Beaches in Sweden?
Sweden has a huge coastline and many beautiful beaches. You can find a beach for every taste and mood, from family-friendly to romantic and secluded. Here are the top 9 best beaches in Sweden:
Smedsuddsbadet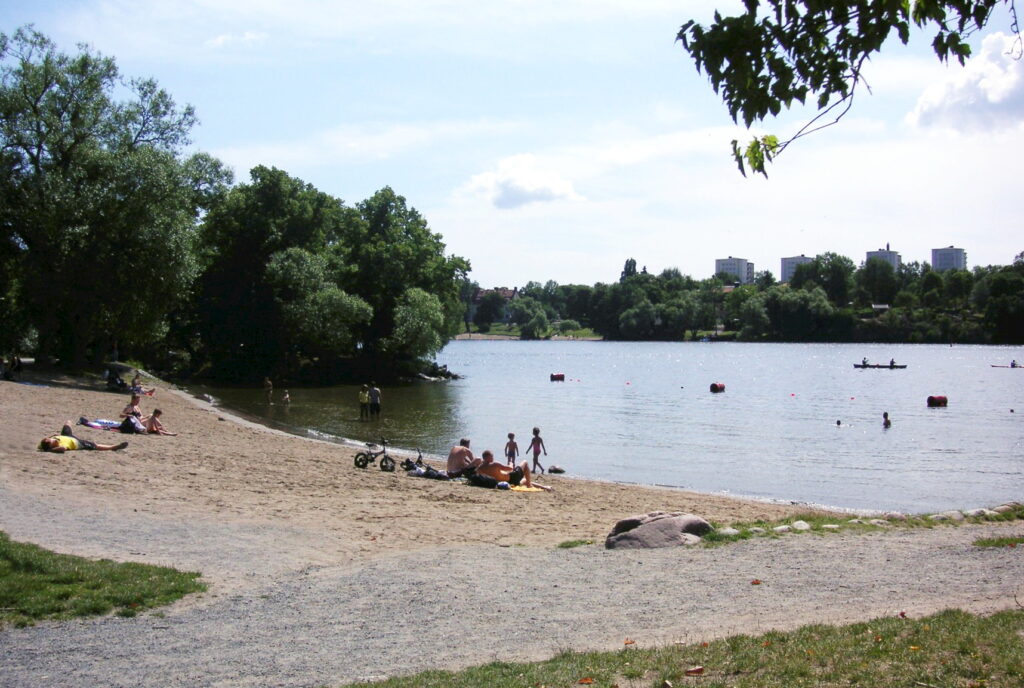 Smedsuddsbadet is a beach in Solna, Sweden. It is among the most visited beaches in Solna and one of the most popular beaches in the Stockholm Archipelago. The beach is located at Smedsuddsvägen 17, offering public showers, changing rooms, and toilets. You can also rent sun loungers and deckchairs. It's a small but very beautiful beach with white sand and crystal clear water. The best thing about this beach is that it's free to enter and there are no crowds. You can relax here all day long without spending money on anything!
Liljeholmsbadet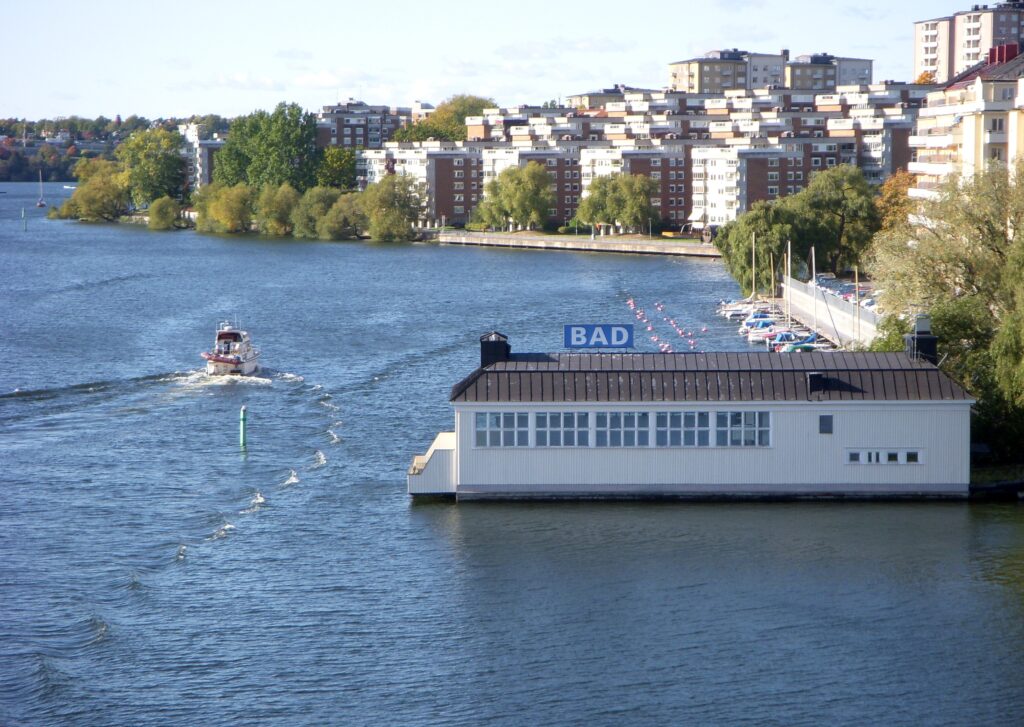 This is actually a swimming pool that floats in the sea in Stockholm, Sweden. It is located in Liljeholmen, a borough in central Stockholm between Gamla stan (Old Town) and Kungsholmen island. The beach has been open since 1883 and has a capacity of about 1,500 visitors. You can rent sun loungers or deckchairs at any time during the summer (May to September). This place is excellent for those who want to spend their time in nature and enjoy the beauty of nature itself! If you're looking for a nice and quiet place to relax after a long day of work or studying, this could be your spot!
Böda Beach
Boda is a small fishing village situated in Blekinge County, Sweden, and it is the perfect spot for those who want to escape from the hustle and bustle of city life. The beach is about 3 km from Boda and has white sand, clear water, and nice sea views. The beach is also popular with surfers because there are many good waves here. The shallow waters are particularly popular with families with young children. Several other activities can be enjoyed on this beach, including sea fishing and diving.
Sudersand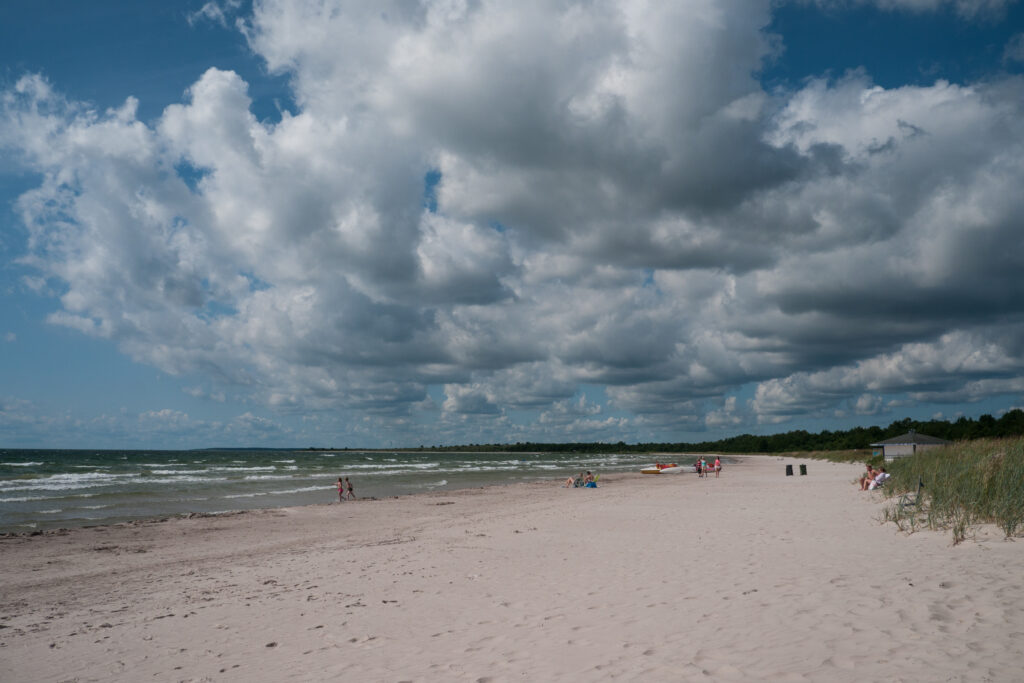 Sudersand beach is a long sandy beach that stretches for about 2 kilometers on the little island of Faro in Sweden. This coastal area has an abundance of flora and fauna and several exciting sights such as runestones, burial mounds, standing stones, burial cairns, and rock carvings.
Skanian Beaches
Many beaches in Skania are popular among tourists because they have beautiful scenery and clear waters for swimming and sunbathing. One of these beaches is called Kullaberg Beach, located near Ystad in southern Sweden. This beach gets its name from an old lighthouse built on top of an extinct volcano known as Kullaberg Mountain. The lighthouse was built in 1896 but was recently renovated in 2008 so that it could serve as a museum dedicated to Swedish history and culture.
Varamon
This is a small beach town located in the center of northern Sweden. The beach is a known destination for tourists and locals alike. It has a long sandy beach with clear blue water and a rocky bottom. The area is beautiful and great for swimming, sunbathing, and other outdoor activities. The beach has lifeguards on duty during the summer months to ensure the safety of its visitors.
Ribersborg
Ribersborg is another popular beach destination in Sweden. It is located just outside Malmo and offers visitors many things to do while visiting this area. Numerous restaurants, cafes, and shops can also be found along this beachfront area. Visitors will also find an amusement park here, so they can spend time with their children while having fun on their visit to Ribersborg Beach!
Sandhammaren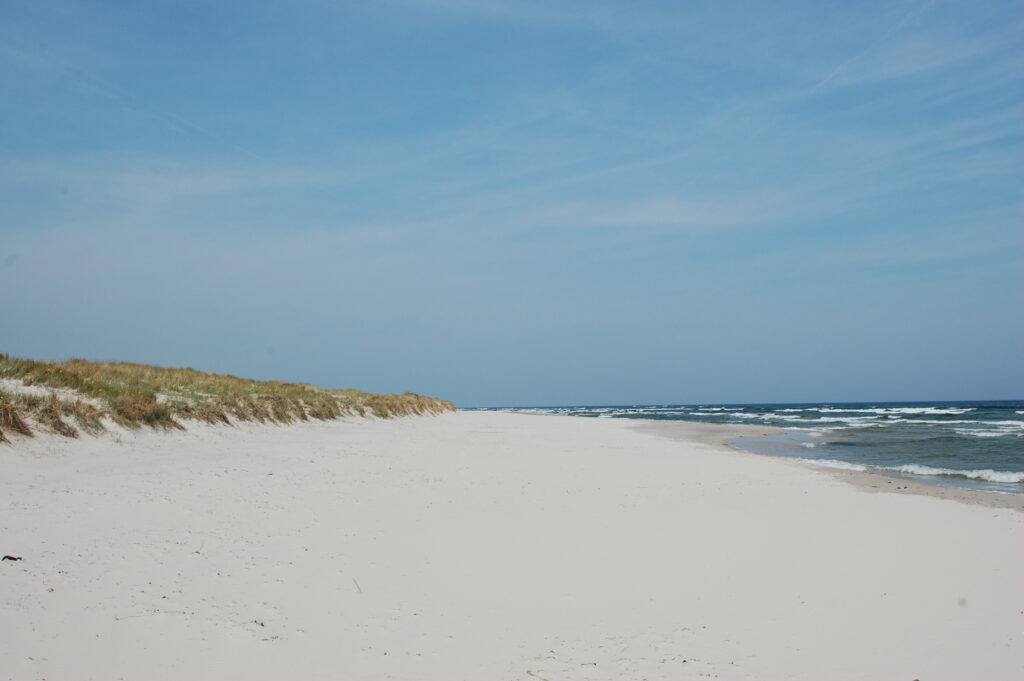 This is a beach that lies in Sandhamn, on the southernmost island of the Stockholm archipelago. It's a popular tourist destination, but it's also a perfect place for those who want to enjoy some peace. Rocky cliffs and hills surround the beach, so you'll have plenty of privacy here. The water is clean and crystal clear, making it perfect for swimming. There are also plenty of sunbeds available to rent, or you can bring your own.
Tylosand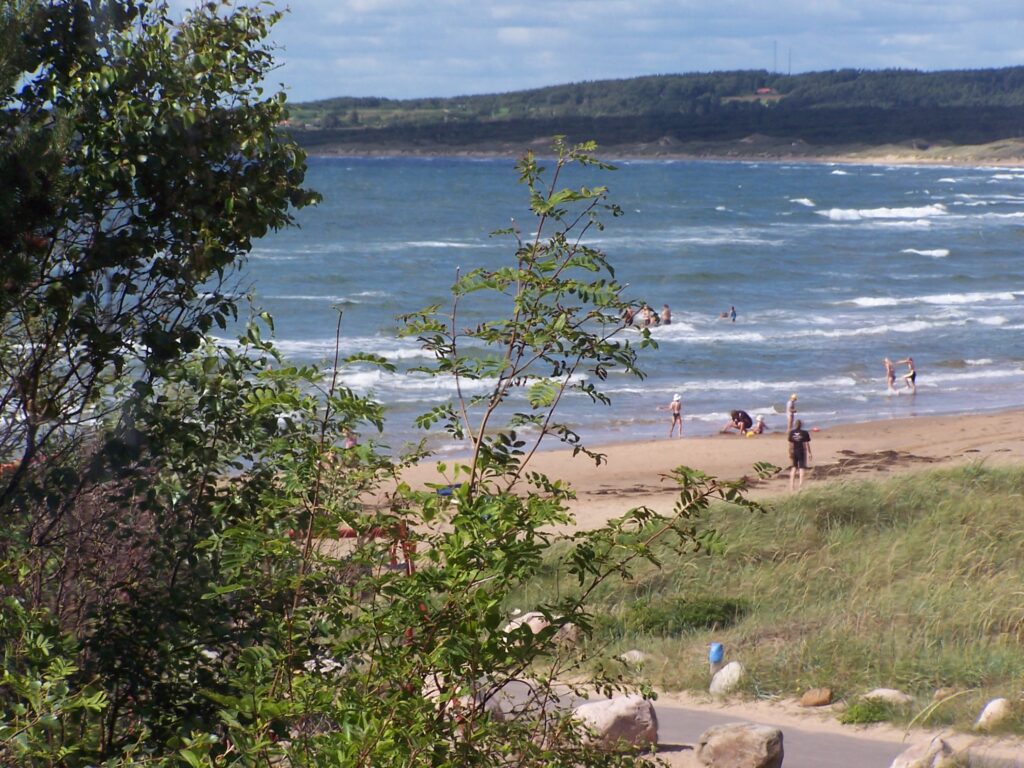 Tylösand is a beautiful beach located north of Copenhagen, Denmark. It has a rocky shoreline that makes it popular with surfers in the summer months, but it also has an interesting rock formation called "Tylosten," which you can climb onto if you want a fantastic view over the bay! It has shallow water with lots of sand and pebbles scattered around the beach area. There are no lifeguards on duty, so it's best to stay close to the shore when swimming! This beach is also known for its sunsets!
Are beaches in Sweden safe for tourists?
Yes, beaches in Sweden are safe for tourists. However, like in any country, there are certain things you should be aware of when traveling in the region. Sweden has a low crime rate compared to other countries, and it is one of the safest countries in Europe. There are lifeguards on most of the beaches in Sweden and no particular areas where tourists should avoid going to. Also, there is no specific time of day when they should avoid going to any beach or traveling around the country in general. Just like any other city or town, it's essential to be aware of your surroundings and use common sense while walking alone at night or in deserted areas.
What are the watersports that you can try on the beaches in Sweden?
Swimming is a popular activity on Sweden's beaches. There is plenty of space for everyone to enjoy, and there are many places where you can rent or borrow equipment. You can also contribute to other water sports such as sailing, windsurfing, and canoeing. Most beaches have lifeguards who can advise on how to use your equipment correctly.
Where to play golf in Sweden?
Sweden has a reputation for being one of the most developed countries in Europe. While many people associate Sweden with snow, ice, and cold weather, it has a wide range of climates, from subarctic to temperate. This means there are plenty of great golf courses in Sweden. Most golf courses in Sweden are located around the Stockholm area, which makes sense given that it's the country's largest city and capital. However, there are some fantastic courses in other regions, such as Gothenburg and Malmo.
Most golf courses in Sweden have greens fees that are very reasonable compared to other parts of Europe, so it's worth checking out what deals are on offer before booking your trip! the following are among the best golf courses in Sweden: Växjö Golf Club (Växjö), Kungsbacka Golf Club (Kungsbacka), Golf Club Sollentuna (Sollentuna), Visby Golfklubb (Visby).
Conclusion
The best beaches in Sweden are located near popular city centers like Stockholm and Gothenburg: meaning there are several things to do and see nearby. Most of these beautiful beaches, found in the lake Vänern, the Kattegatt Sea, and the Baltic Sea, have facilities such as lifeguards, toilets, and showers. So, not much preparation is necessary and you can combine a city break with visiting some of those beautiful beaches.