Denmark is a country with a small coastline, but even so, it's impossible to mention the country without mentioning its beaches. The best beaches in Denmark can be found along the Jutland Peninsula; most of them have white sand instead of pebbles. Denmark's beaches are popular with locals and tourists alike, and a lot of time and money goes into maintaining their natural beauty.
One common feature of Danish beaches is that they're usually divided into two parts: an area where people swim and an area where they sunbathe. This is often accomplished through the use of dunes or cliffs. The beaches in Denmark are generally clean and safe for swimming, though children should be aware that there are not many on-duty lifeguards at most of the Danish beaches except for those at public swimming pools.
What are the 10 Best Beaches In Denmark?
If you're looking for a beach holiday with plenty of sand and sea, look no further than Denmark! Here is the best pick of the ten best beaches in Denmark:
Palm Beach (Frederikshavn, Denmark)
Palm Beach is located in Frederikshavn, Denmark. It is among the most popular beaches in the country and attracts many tourists every year. Many travel magazines and websites have named it one of the best European beaches. The beach features white sand and blue water, making it look beautiful for tourists who visit this place during their vacation. It is also the only palm beach in Denmark with real palm trees!
Rageleje Beach (Rågeleje)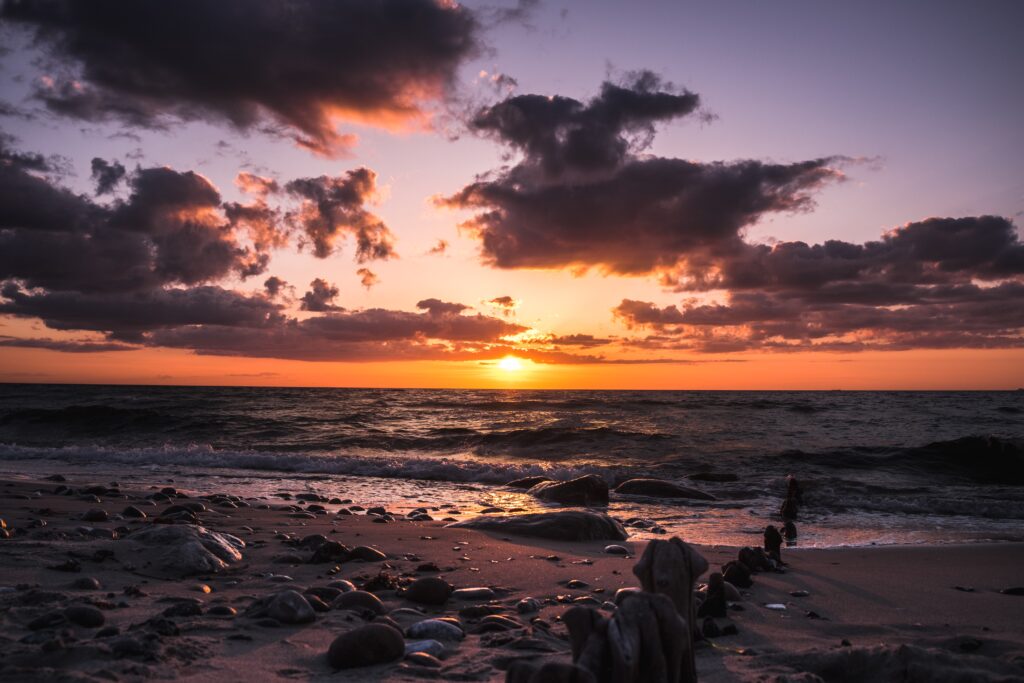 Ragekeje Beach is one of the most beautiful beaches in Denmark that attracts many tourists every year. It has a fantastic view along with white sand and clear waters that make it look even more attractive for tourists who want to spend their vacation time enjoying themselves at this place without any worries.
Sondervig Beach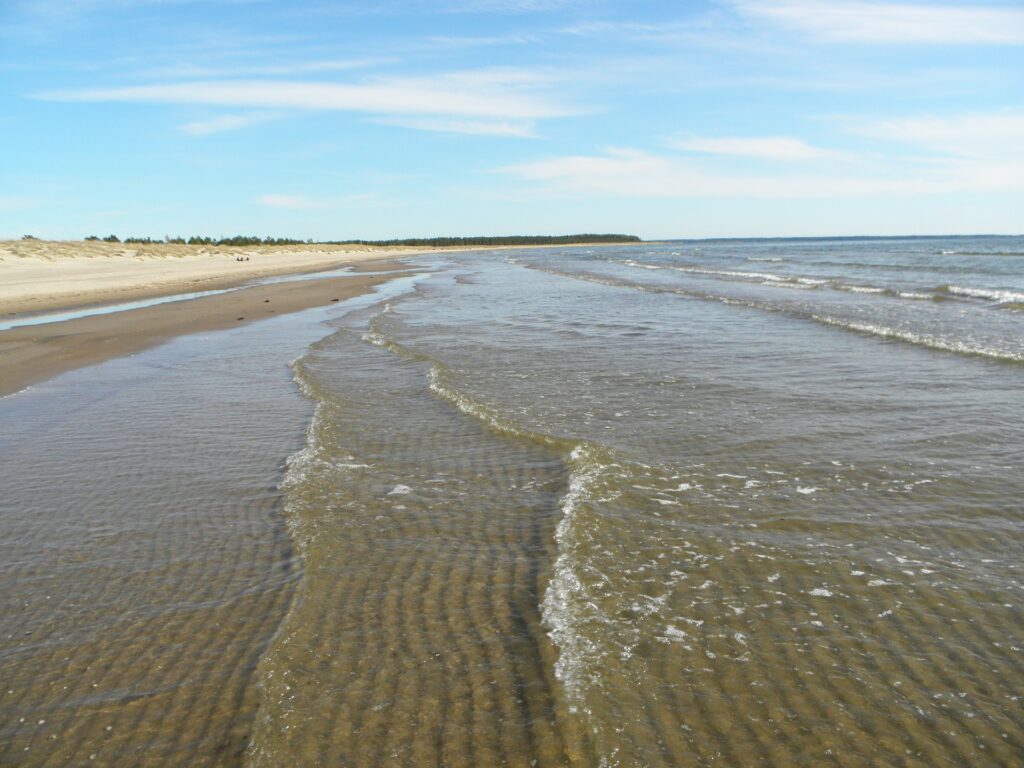 Sondervig is a small town on Denmark's Jutland Peninsula. It has a beautiful beach with white sand, clear water, and plenty of activities to keep you busy. The Sondervig beach is located near the town of Kolding, which is about an hour away from Aarhus by car. This Danish beach is known for its windsurfing facilities and has become a popular place for sailing events such as the World Championship Slalom Race for Windsurfers in 2010. Residents have also been known to use this beach for other activities like fishing or just relaxing with family and friends.
Copenhagen Beach Parks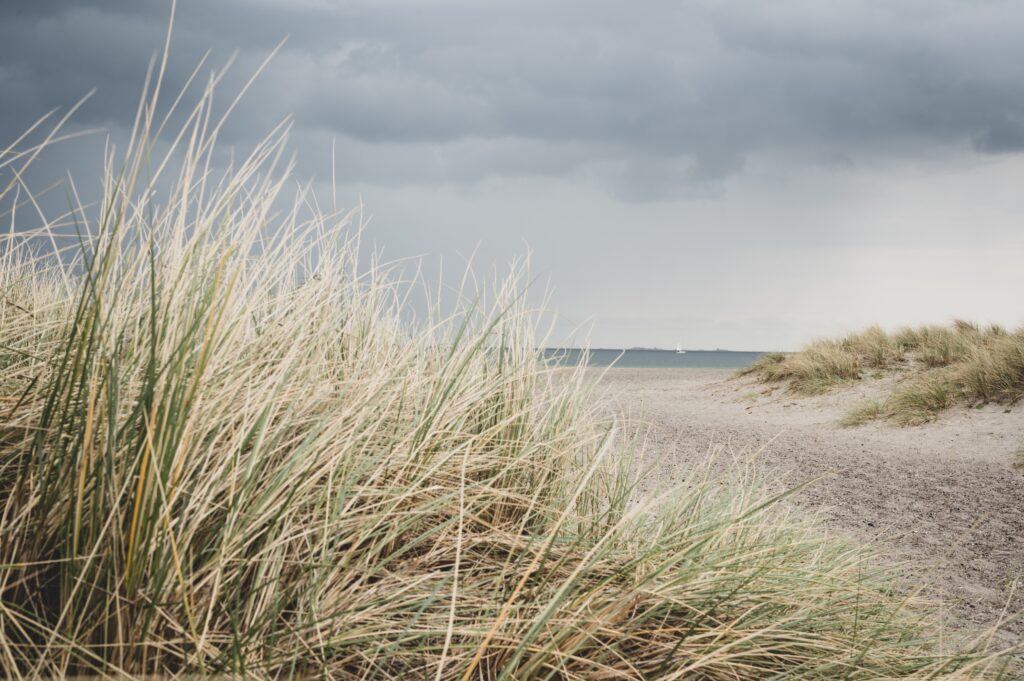 Copenhagen is home to several beautiful beaches, including Amager Strandpark, Bellevue Beach Park, and Islands Brygge. These parks have been designed specifically for families with children who want to enjoy the water without worrying about waves or currents getting too rough on them. Each park has unique features that allow you to participate in different activities such as swimming, kayaking, or even biking along coastal roads while enjoying the beautiful scenery around you. Maybe not the ideal type of beaches, but surely beautiful!
Lonstrup Beach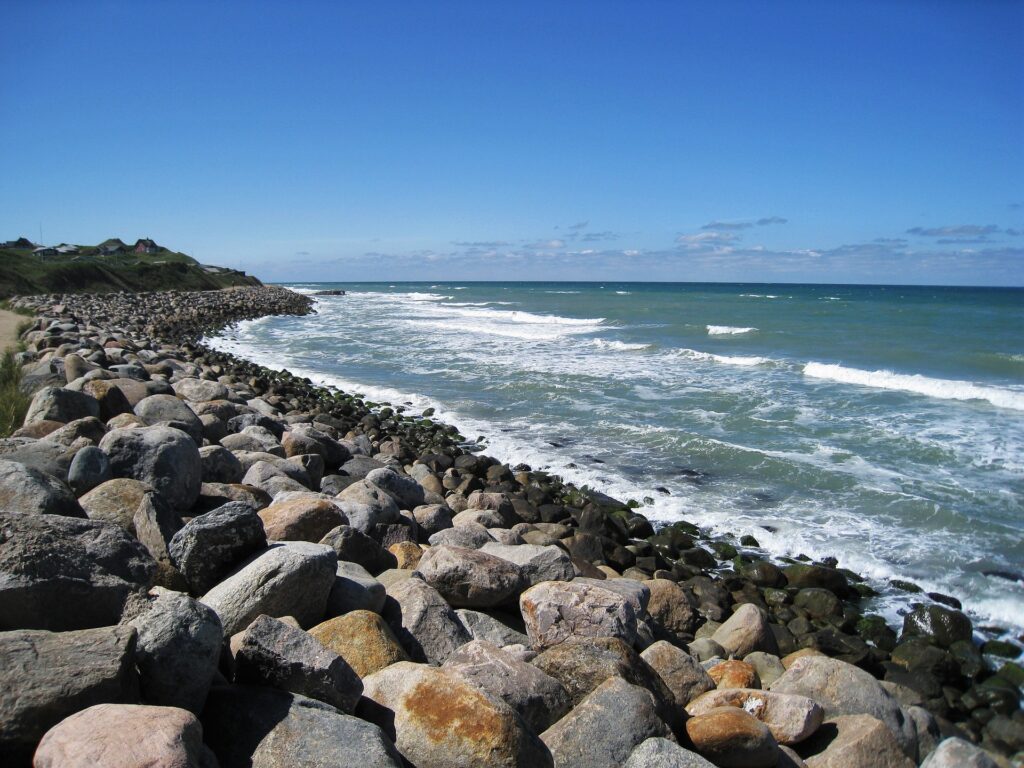 Lonstrup Strand is a beautiful beach located in the northernmost part of Denmark. It's a great place to go for those seeking peace, as it's only accessible by boat or on foot from the nearby town. The beach has clear water and is full of rocks! However, it is great for swimming and sunbathing. While there are no restaurants or other amenities at Lonstrup Strand, there are several other nearby beaches where you can find food and drink options.
Romo Beach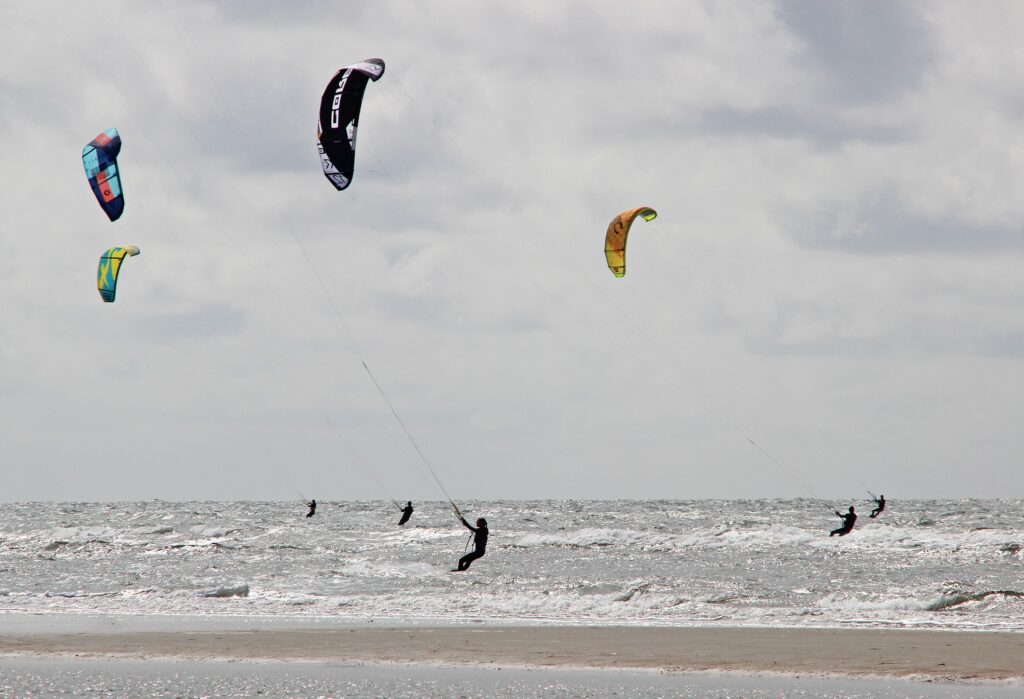 This is another of Denmark's most beautiful beaches due to its white sand, crystal clear water, and beautiful surroundings. Romo is a Danish island situated in the Wadden Sea. Romo Beach received a one-star award in the Michelin Green Guide Nordic Edition 2019. This means that visitors can enjoy the natural beauty while receiving top-quality service from the hotel and restaurant staff, who ensures your stay is perfect!
Bisnap Beach
Bisnap beach is located in Hals, Denmark. It is among the most famous beaches in Denmark and attracts thousands of tourists every year. The beach has a unique charm as beautiful green forests, and rolling hills surround it. You can also enjoy swimming and sunbathing here as the water is clean and safe for swimming. There are many facilities available at the beach, such as changing rooms, toilets, showers, and kiosks where you can buy refreshments or snacks if you feel hungry after spending some time in the water.
Nordstrand Sæby Beach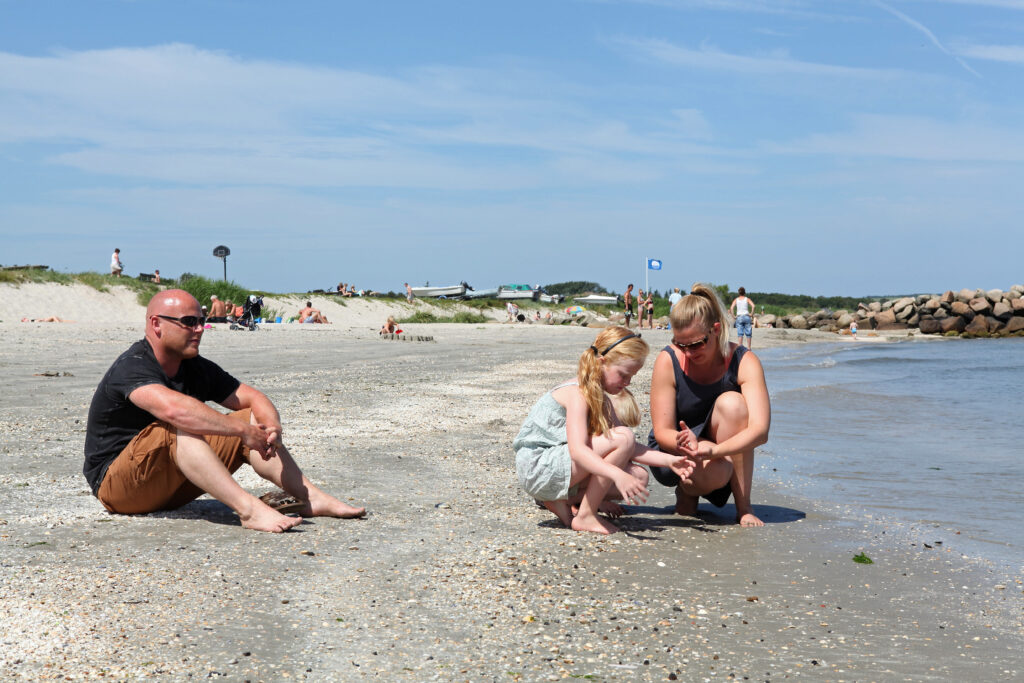 Nordstrand Sæby Beach is one of Denmark's most popular beaches with tourists and locals. The beach is located in the town of Sæby. It has fine white sand, shallow water, and beautiful scenery with lots of trees along the shoreline. The sand on this beach is also very soft, making it ideal for families with children or those who want to relax on the beach without getting hurt by hard rocks or pebbles. It's not the best beach in Denmark but it definitely is the best beach in the region.
Blokhus Beach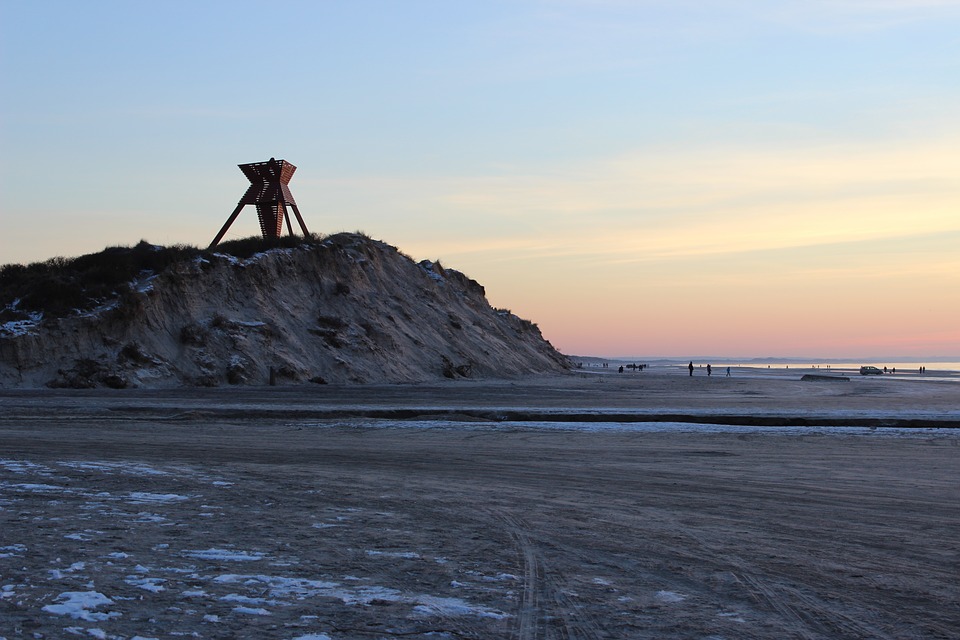 Blokhus Beach is a place where you can go to relax and enjoy the sea. It is located in Jammerbugt Municipality, and it has been described as one of the best beaches in northern Europe. Blokhus Beach is an excellent place for those who love water sports such as kiting and windsurfing. It is also an excellent area for those looking for a relaxing time with their friends or family. The beach is huge and has clean white sand, which makes it one of the best beaches in Denmark.
Blavand Beach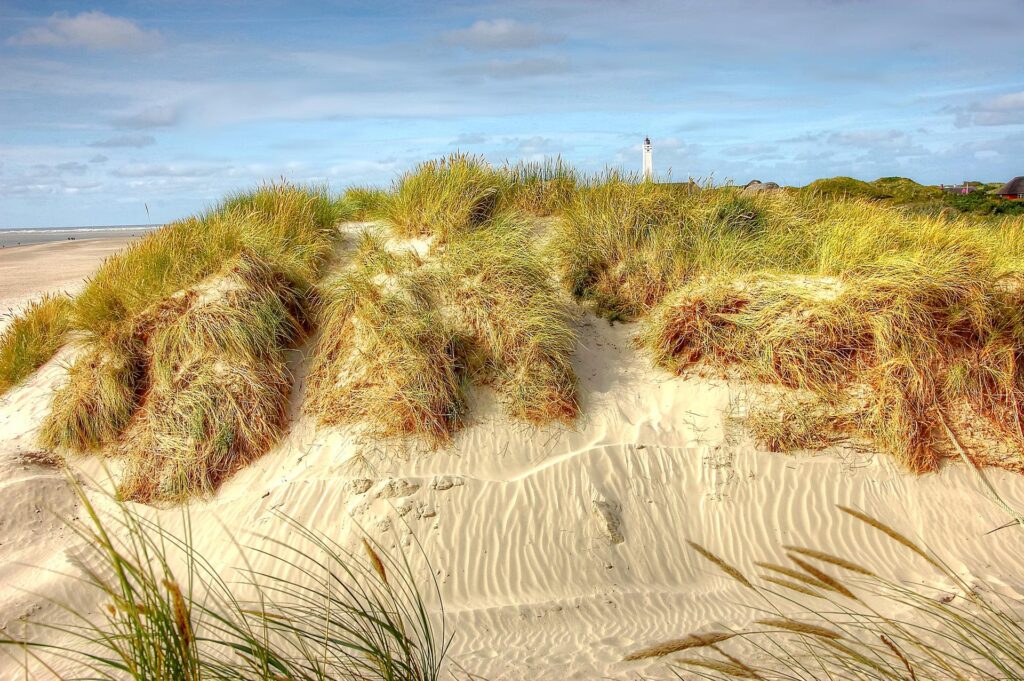 Blavant Beach is among the most beautiful beaches in Denmark, with a great view of the North Sea. The waters are shallow and partly covered by sand bars at low tide, making it possible to walk some distance into the sea without getting wet up to one's waist. The beach has white sand with small stones at its base, which makes it firm under foot even when wet. There are lifeguards, especially during summer weekends when many people swim. Swimming is safe for children on this beach, even during rough weather conditions when waves are stronger.
Are there private beaches for nudism in Denmark?
Denmark is known as one of the most popular places for nudists. This country has a long history of nudity, and it's still trendy today. In Denmark, several nude beaches have been created for nudists. There are so many that you can find them almost everywhere in the country! In Denmark, these beaches can be found on the islands of Falster, Romo, and Lolland. Most of the western coasts have nude beaches. Some of the best beaches in Denmark are: Boto Beach (on Flaster Island); Albuen beach (on Lolland); Hvidbjerg Strand (on Falster). If you're looking for an excellent nude beach to go to with your family or friends, Denmark is an option worth considering!
What is the Danish Riviera?
The Danish Riviera is a 230 km long region in Denmark that includes the Jutland peninsula and Zealand. It is located north of Copenhagen and encompasses the idyllic towns of Helsingor, Frederikshavn, Hornbaek, Oresund, and others. The Danish Riviera is known for its sandy beaches, which draw tourists from all over Europe. Some of the most beautiful beaches in Denmark are part of the Danish Riviera, making it a fantastic summer destination.
Can you bring your dog to beaches in Denmark?
You can bring your pet dog to some beaches in Denmark, but there are some rules you need to follow. What you should know first is that dogs are not allowed on Danish public beaches during the summer months, from June 15th through September 15th. You can get a permit for your dog during this time if they are certified as trained and socialized in an off-leash setting, and you must carry proof of certification.
Dogs are allowed on public beaches in Denmark between 5 am, and 9 am and between 6 pm and 10 pm year-round. Dogs need to be leashed at all other times regardless of their certification status. If you plan on taking your dog to the beach during the off-season, it's important to remember that they're still subject to leash laws. So make sure they're leashed at all times except when on the beach itself.
Conclusion
It's no secret that Denmark is an excellent country for beach trips. Gorgeous beaches can be found all over Denmark. The many islands in the Danish archipelago also give you plenty of options for getting away from the city crowds. Whether you're looking for an all-inclusive resort or prefer the remote tranquility of one in the wilderness, there's a beach for you here. So pack your bathing suit and set your compass! With these ten beautiful beaches in Denmark, your vacation is sure to be a success!