When it comes to Copenhagen, one thing you can almost always count on during the winter months is unpredictable weather. Rain, snow, and chilly winds are frequent visitors, which might make you wonder, "What to do in Copenhagen when it rains?" Well, fear not, because even when the weather outside is less than welcoming for outdoor adventures, Copenhagen has an array of enticing options to keep you entertained indoors. In this post, we will reveal some of the best indoor activities In Copenhagen. This way you will have a fantastic time, no matter what the weather may be.
What to do in Copenhagen when it rains?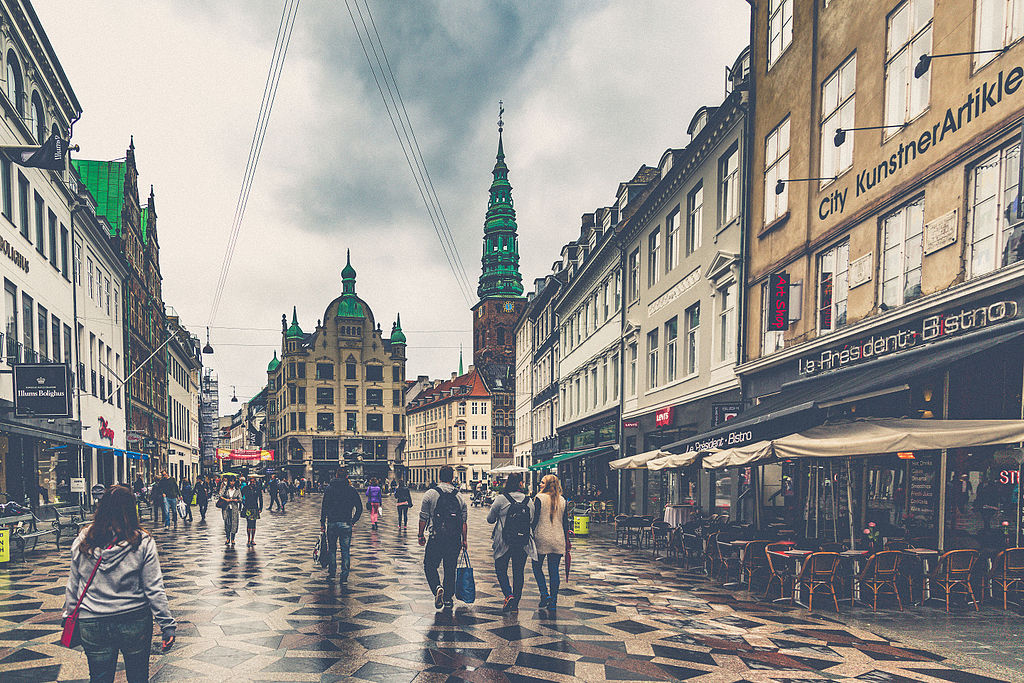 Copenhagen may have its fair share of gloomy days, but the city doesn't let that dampen its spirits. Whether you're a history buff, an art enthusiast, a foodie, or simply looking for a cozy place to escape the raindrops, Copenhagen has got you covered. So, let's dive right into the vibrant world of indoor activities In Copenhagen. After all, you can stay dry and make the most of your visit, even on the rainiest of days.
The National Museum of Denmark
When it's pouring rain in Copenhagen, the National Museum of Denmark is a must-visit indoor attraction. This museum is truly enormous, offering a vast array of exhibits that cater to a wide range of interests. Whether you're fascinated by Danish history, European culture, human evolution, or natural history, you'll find something captivating here.
One of the standout features of this museum is its captivating Viking exhibition. The exhibits effectively convey the essence of Viking life, making it an engaging and educational experience. As you explore further, you'll discover that the museum spans multiple floors, offering an array of exhibitions to explore. Also, there's even a room dedicated to cosplaying, adding a touch of fun and creativity to your visit!
Christiansborg Palace
Christiansborg Palace in Copenhagen is an excellent choice for a rainy day visit. The palace, with its rich history and diverse attractions, offers a fascinating indoor experience. You can explore the various chambers and halls that showcase the cultural and political heritage of Denmark. The guided tours provide insights into the country's governance, and the opulent architecture of the palace itself is a sight to behold.
The Parliament (Folketinget): Indoor Activities in Copenhagen
Christiansborg is home to the Danish Parliament, and visitors can explore the chambers where crucial political decisions are made. Actually, there is a fascinating free tour of Folketinget, which is really worthwhile. Just make sure to register online several days before your planned visit to secure your spot in one of the most memorable indoor activities in Copenhagen.
The Ruins Under Christiansborg Palace: Indoor Activities in Copenhagen
The journey beneath Christiansborg Palace reveals a captivating timeline of the old castle and the transformations it underwent over the years. The guided tour skillfully narrates the changes to both the castle and the city of Copenhagen, providing a comprehensive understanding. The ruins are particularly engaging, with detailed descriptions that bring the ancient structures to life. Alongside the castle ruins, a trove of artifacts and intriguing information adds depth to the experience, making it a worthwhile visit. Moreover, the inclusion of exhibits on mythical creatures adds an interesting touch, providing insight into the imaginative beliefs of the past.
The Queen's Tapestries in Christiansborg Palace: Indoor Activities in Copenhagen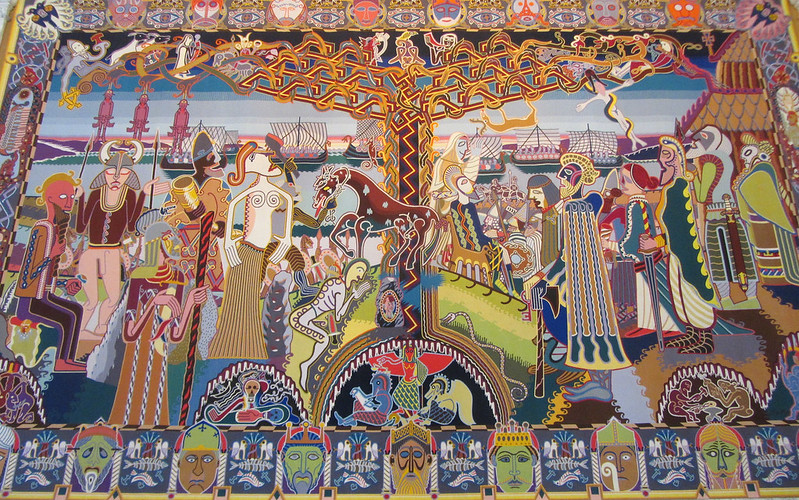 The Queen's Tapestries in Christiansborg Palace are a collection of intricately woven textiles that depict Danish history and culture. Visiting them on a rainy day is an excellent choice as the Great Hall, where the tapestries are displayed, provides a warm and sheltered environment. The rich details and historical narratives woven into the tapestries offer a captivating visual journey, making it a perfect indoor attraction to explore while staying dry in Copenhagen when it rains.
Dinos Legeland Ørestad
Curious about What to Do in Copenhagen When it Rains, especially when you have children in tow? Dinos Legeland Ørestad is an exciting indoor play center in Copenhagen designed for little adventurers. This colorful and dynamic space offers a range of play activities, including slides, climbing structures, and ball pits, all themed around dinosaurs. It's an excellent option for families visiting Copenhagen with little kids, especially on rainy days when outdoor exploration may not be ideal. The indoor setting ensures that children can have a blast in a safe and weather-proof environment. Overall, if you have kids with you, Dinos Legeland surely provides some of the the best indoor activities in Copenhagen.
Bastard Café
Bastard Café is a fantastic choice for a rainy day in Copenhagen, offering a warm and delightful indoor setting. This board game haven provides a distinct mix of entertainment, social connection, and comfort. Featuring a diverse collection of board games, ranging from timeless classics to contemporary favorites, Bastard Café is a welcoming space for friends or family to engage in friendly competition or explore new games together.
The diverse array of board games at Bastard Café caters to a wide range of preferences and skill levels, making it easy for everyone to find a game that suits them. Additionally, the café's welcoming and friendly atmosphere invites individuals or smaller groups to join in on the board game fun. If you're a duo hoping to join a game group, a friendly request is often met with a warm reception, adding a social element to your rainy day adventure in Copenhagen.
National Aquarium of Denmark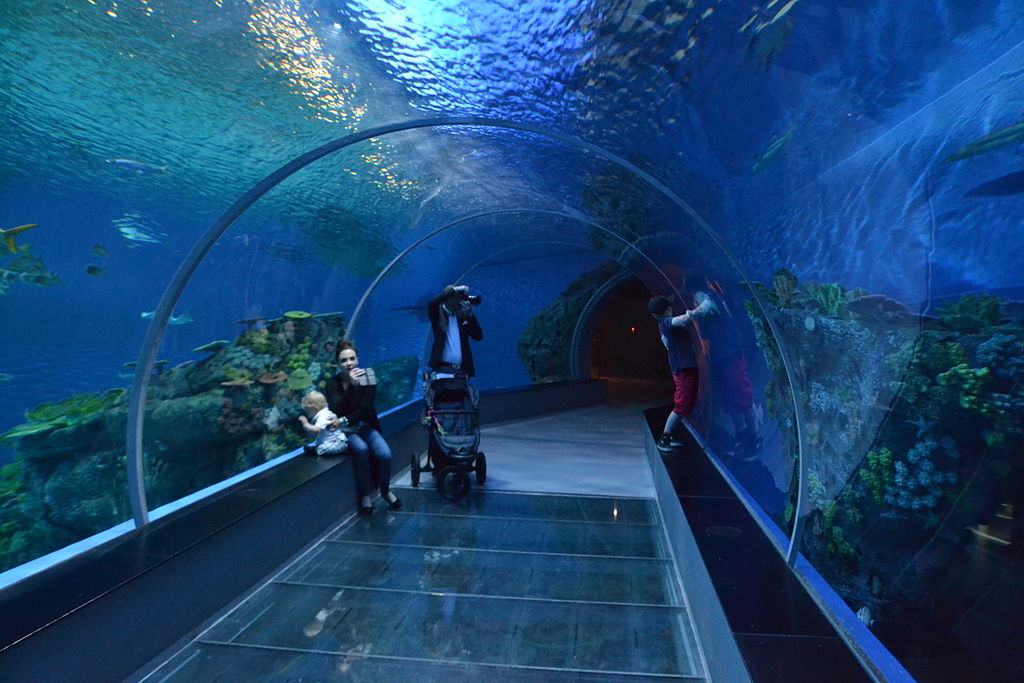 If you find yourself pondering, "What to Do in Copenhagen When it Rains?" – well, the National Aquarium is here to add a splash of irony to your day! Dive into the aquatic wonders while staying perfectly dry – because, you know, nothing beats seeking refuge from the rain in a place dedicated to water! This underwater adventure offers not just marine marvels but also a chuckle-worthy twist to your rainy day escapade in Copenhagen.
The David Collection
If you're traveling on a budget and wondering what to do in Copenhagen when it rains, visiting "The David Collection" is a fantastic choice. One of the best indoor activities in Copenhagen, this museum is home to an extensive collection of Islamic, European, and Danish art.
The diverse exhibits cater to various artistic tastes, allowing visitors to explore different cultural and historical perspectives. The museum's serene atmosphere offers a peaceful retreat from the rain, making it an ideal destination for art enthusiasts and those seeking shelter from inclement weather. So, whether you appreciate art, history, or simply want a dry refuge, "The David Collection" is a noteworthy and budget-friendly option for a rainy day in Copenhagen.
Indoor Activities in Copenhagen: Conclusion
When rain clouds gather over Copenhagen, the city's vibrant indoor activities become your haven. From museums and palaces to aquariums and board game cafés, the diverse options ensure that the weather won't dampen your exploration. So, embrace the indoor charm and discover the best indoor activities in Copenhagen, ensuring a delightful experience rain or shine.