There are some countries where it is difficult to impossible to get around without a car. Denmark is not one of them. If you are wondering whether it is necessary to rent a car in Denmark to visit the most popular parts of the country, the short answer is no.
While some factors make renting a car in Denmark tempting, there are several more that make it unnecessary. Let's look at some things that will help you decide whether you should or shouldn't rent a car in Denmark.
Public transportation in Denmark
Denmark has one of the most extensive and efficient public transportation systems in Europe. There are many high-quality means of public transport in the country, which can take you almost everywhere safely.
If you plan to visit one of the biggest cities in Denmark – such as Copenhagen, Aarhus, Odense, or Aalborg – renting a car is unnecessary. You can get around any Danish city by train, bus, or subway. The tickets are cheap, the stations are safe, and the vehicles are spotless.
Even if you want to travel around the country, it is not necessary to rent a car. Denmark is a small country, and the distances are short. You can travel from Copenhagen to Aalborg in less than 5 hours. Using a train or bus is a fairly cheap transportation option compared to renting a car in Denmark.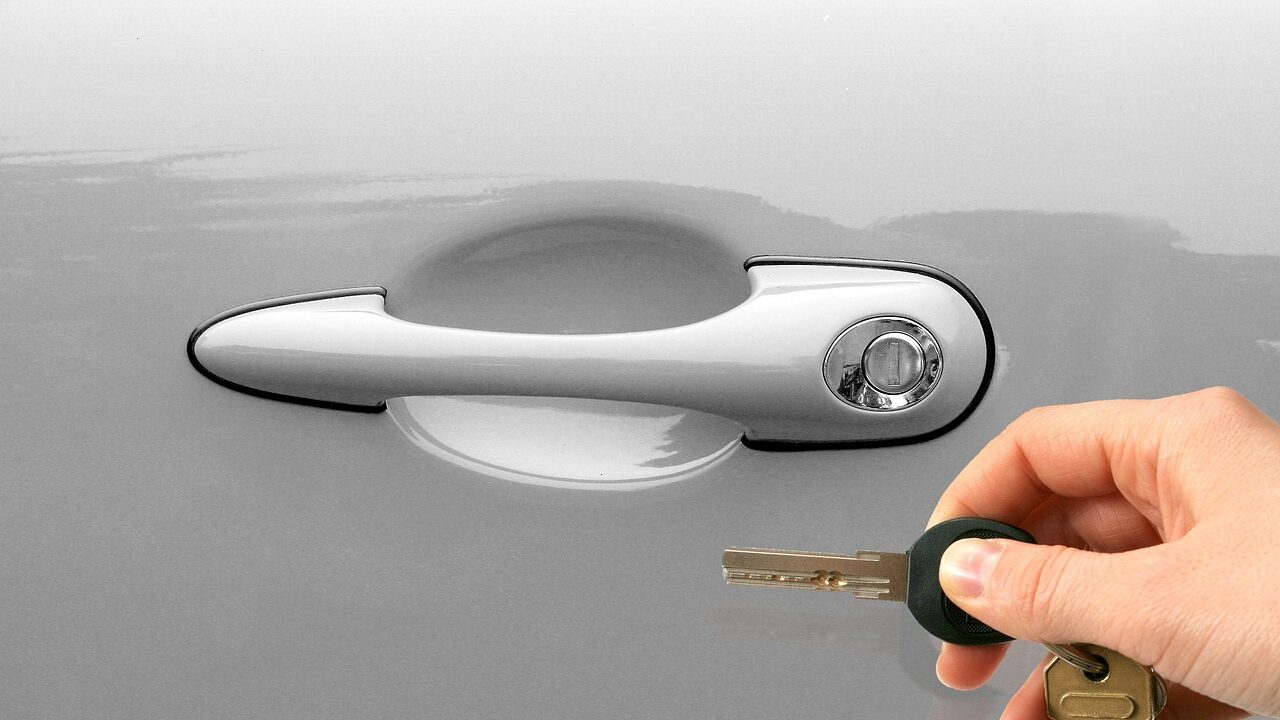 Cycling in Denmark
Denmark is known for its cycling culture, which comes with some benefits. First of all, cycling is a fun way to explore a city. Second, cycling is good for your health and helps you stay fit while exploring new places. Finally, it is a very cheap and environmentally friendly way of moving.
All cities in Denmark are bike-friendly. Even if you don't use a bicycle in your home country, you won't have trouble doing so in Denmark. There are bike lanes everywhere and bike parking spots in many areas. Moreover, most Danish cities are flat, so cycling will be a piece of cake.
There are endless places from which you can rent a bike in every small and big city in Denmark. So why would you choose to spend a lot of money to rent a car in Denmark when you can get around more comfortably with a bike like a local?
City-specific transportation considerations
Let's take a closer look at the need to rent a car in some of Denmark's most popular destinations. In addition, let's look at some alternative ways of moving within these destinations.
Do you need to rent a car in Copenhagen?
No, you do not need to rent a car in Copenhagen. Copenhagen is small enough that you can easily explore it in various other ways. Firstly, you can easily walk around it. The distances are short, and you won't have to travel many kilometers if you live in a central part of the city. Secondly, you can get around by bike, since the bike paths provide easy access to all the famous sights. Alternatively, you can use the means of transport, since the city has a cheap and reliable bus and metro network.
Do you need to rent a car in Denmark's other major cities?
No, you don't need to rent a car in the rest of Denmark's major cities. What applies to Copenhagen also applies to Aarhus, Odense, Aalborg, and the smaller towns of Denmark. You can easily explore them all on foot, by bike, or by public transport.
Do you need to rent a car in Denmark's rural areas?
Yes, it is better to rent a car in Denmark if your purpose is to visit rural areas and the beautiful Danish beaches. Renting a car offers the easiest access to these areas than using any other means of transportation. Also, the perfect road network of the country will help you get to your destination fast, and it provides driving comfort and safety.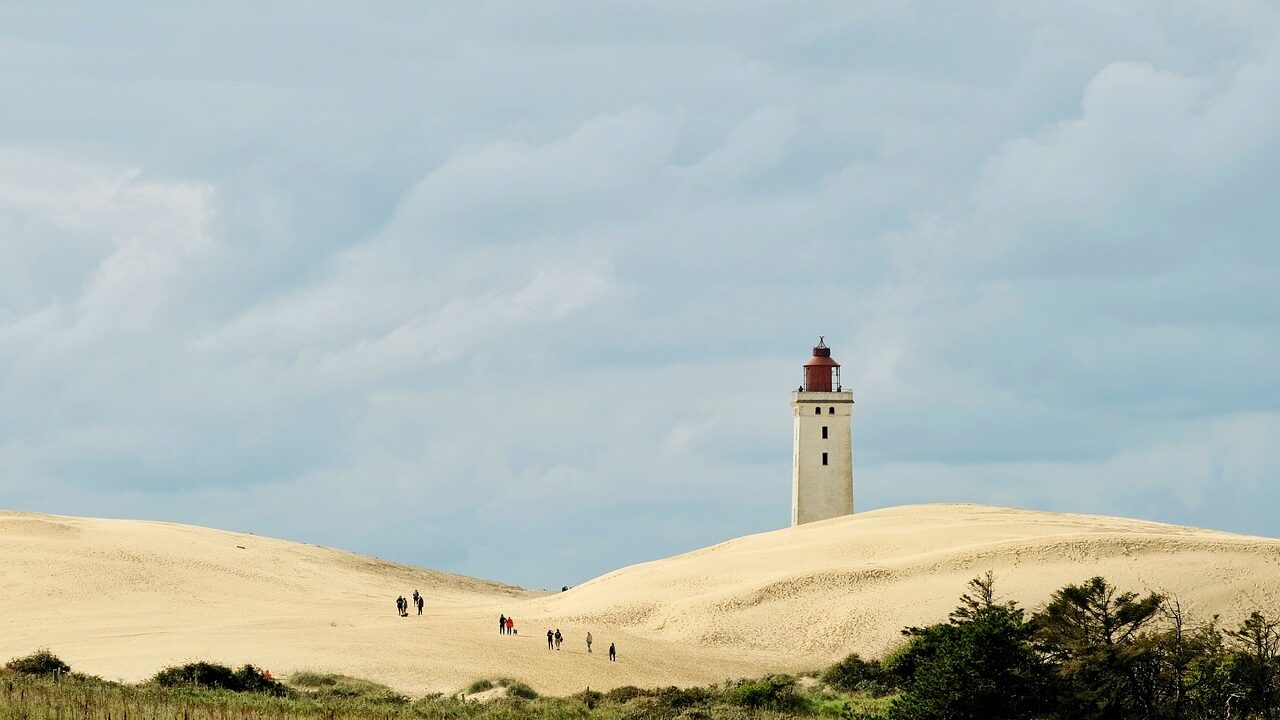 Pros and Cons of Renting a Car in Denmark
Let's see some of the key pros and cons of renting a car in Denmark:
Pros
Renting a car in Denmark provides freedom and flexibility: Having a car in Denmark means you are not dependent on bus, train, and metro schedules. Therefore, you can go wherever you want, whenever you want, without being limited to the city limits. For instance, you can do a day trip from Copenhagen and ride along the coast of North Zealand.
You can take a road trip: Denmark is the perfect country for a road trip. It's small, so you can drive throughout the country very quickly. It also offers many enjoyable stops, such as Møns Klint and numerous ancient castles. Finally, by renting a car in Denmark, you can make a much longer road trip combining it with neighboring Sweden.
You can visit the Danish countryside: The Danish countryside is beautiful, full of cute little villages and breathtaking natural scenery. Although there is access by public transport, unfortunately, this is not the most convenient way to reach rural areas like Ribe or Gudhjem. On the other hand, a car offers easy and safe access to the Danish countryside, taking advantage of the country's modern road network.
Cons
Renting a car in Denmark is expensive: Like most things in Denmark, renting a car is also shockingly expensive. The cost of renting a car alone is not so high. It's the cost of gas that breaks the bank. Denmark is in the top 10 most expensive cities in the world regarding the price of gas. So if you want to get around cheaply in the country you better use public transportation.
Parking in big cities is a pain: If you rent a car in Denmark, you must be aware that it is not allowed to park wherever you want. In major cities, finding parking alone is difficult and astronomically expensive. Many Danes, when visiting large cities, choose to leave their car outside the city limits and use public transport.
It is easy to get charged fees or fines: If you rent a car in Denmark, you must be extra careful. Danes are very strict with their road rules, so it's not unusual to get tickets if you break them. Also, car rental companies in Denmark charge very expensively for any damage to the car. Therefore, you must drive very carefully and read the terms of the car rental contract.
How to rent a car in Denmark?
To rent a car in Denmark, use an online platform. They are all reliable, and you can find very cheap options for all kinds of cars. Our advice is to make your reservation well in advance of your trip to Denmark, to ensure the lowest prices.
We highly recommend the car rental platform below. It's by far the cheapest we've tried, and 100% reliable:
So, do you need to rent a car in Denmark?
No, you definitely don't need to rent a car in Denmark. You can reach any destination in the country by train or bus. You can also get around any big city or small village on foot, by bike, or by public transport. However, there is one exception. If you want to travel across the whole country with your friends, the best way to do it is to rent a car and take a road trip.