In general, Scandinavia is a relatively safe place to live. It's always a good idea to keep an eye on the news for any warnings about pickpockets and other types of crime. But most people will find far worse places to be abroad in Europe. Denmark is the country with the least dangerous places overall, while Sweden has the most dangerous cities in Scandinavia. Here are some statistics from recent years to give you a better idea of the safety situation in Scandinavia.
Most dangerous cities in Norway
Oslo
At 14.4 incidents per 1,000 residents, Oslo is the city most likely to be targeted by thieves. Since the capital of Norway is a popular tourist destination, many of these crimes are directed at foreigners. Tourists are often targeted for their wallets and other belongings, especially in crowded areas. The police force in Norway is highly trained and quick to respond to any emergency. But it is best not to put yourself in a position where you might need an emergency response team in the first place! To keep your trip safe and happy:
Do not travel alone at night. It is always safest to have another person with you when you are out and about after dark.
Avoid large crowds of people as much as possible. If you find yourself surrounded by a lot of people (which will happen on occasion), try not to look like a tourist. Maintain awareness of your surroundings; take care not to bump into people or get too close to them. Keep your wallet somewhere secure on your body, like the inside pocket of your jacket or the front pocket of your jeans; do not leave it in an open backpack or purse for easy access by pickpockets!
Haugesund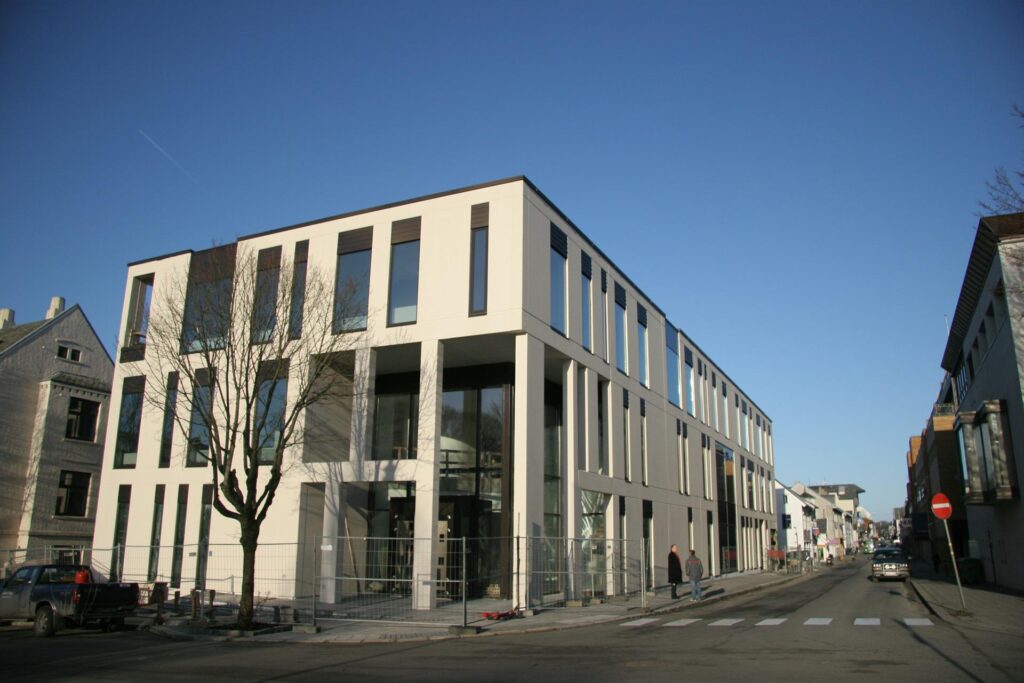 The city of Haugesund is in Rogaland, located in the western part of Norway. It has a population of about 34,000 and is a small city by many standards with peaceful neighborhoods.
However, it also has some areas with crime problems, making it one of the most dangerous cities in Norway. Unfortunately, this city takes up residence on this list. But Haugesund remains an incredibly beautiful place to live or visit. If you are visiting or moving to Haugesund for the first time, you should know about the areas you should avoid!
Tønsberg
Located in Vestfold county, Tønsberg is the oldest town in Norway. It has a population of more than 50,000. It includes many historic buildings as well as other popular attractions.
If you are visiting Tønsberg, you should check out the Slottsfjell Fortress, a popular tourist destination. The city hosts an annual rock festival called Slottsfjellfestivalen.
However, tourists should be aware that Tønsberg has one of the highest crime rates in Norway. In 2018 there were 45 cases of murder or manslaughter reported per 100K people. This is much higher than many other towns in Scandinavia. Be cautious when visiting this town and avoid going alone at night if possible.
Bergen
Bergen ranks among the most dangerous cities in Scandinavia. It has a crime rate of almost 11% and a reputation for bike theft. It is known as the most dangerous city in Norway. Bergen is the second-largest city in Norway and serves as a port city.
Most dangerous cities in Sweden
Stockholm
The most dangerous crime committed here is theft, and luckily there are only about 50 homicides reported every year. There are many places to visit in Stockholm, including museums, palaces, churches, and parks. That makes it a great place to travel for a holiday.
One thing to be careful with – when visiting Stockholm – is that the public transportation system can get you anywhere. But thefts on buses or trams are common here. So, a good piece of advice to take is to take taxis instead to avoid any issues with your valuables.
The violent crime rate per capita makes it one of Scandinavia's more dangerous cities. However, due to its small population, this is not something tourists should worry too much about while visiting either!
Gothenburg
Gothenburg is a beautiful, scenic city with plenty to offer to visitors. However, tourists and residents are encouraged to take steps to protect themselves from its higher-than-average crime rate.
The most common types of crimes are burglaries and property theft, followed by disturbance of peace offenses like trespassing and vandalism. If you plan on visiting Gothenburg, we recommend not to leave your valuables unattended or in plain sight in your hotel room. That will give would-be thieves a reason to help themselves!
It may be easy to forget that Gothenburg, while one of Scandinavia's more dangerous cities, is not necessarily dangerous. Compared with other European cities, it is quite safe.
Malmo
Malmo is the third-largest city in Sweden. Located in the south part of the country, this city has been the center of gang violence for many years. Malmo is also the center of Sweden's drug trade. In recent years, most of these crimes were attributed to two criminal gangs: The Original Gangsters (OG) and Loyal to Familia (LTF). LTF and OG have been at war with each other since 2010, according to police. This has resulted in a high rate of violent crime for Malmo, as well as all of southern Sweden.
Most dangerous cities in Denmark
Aarhus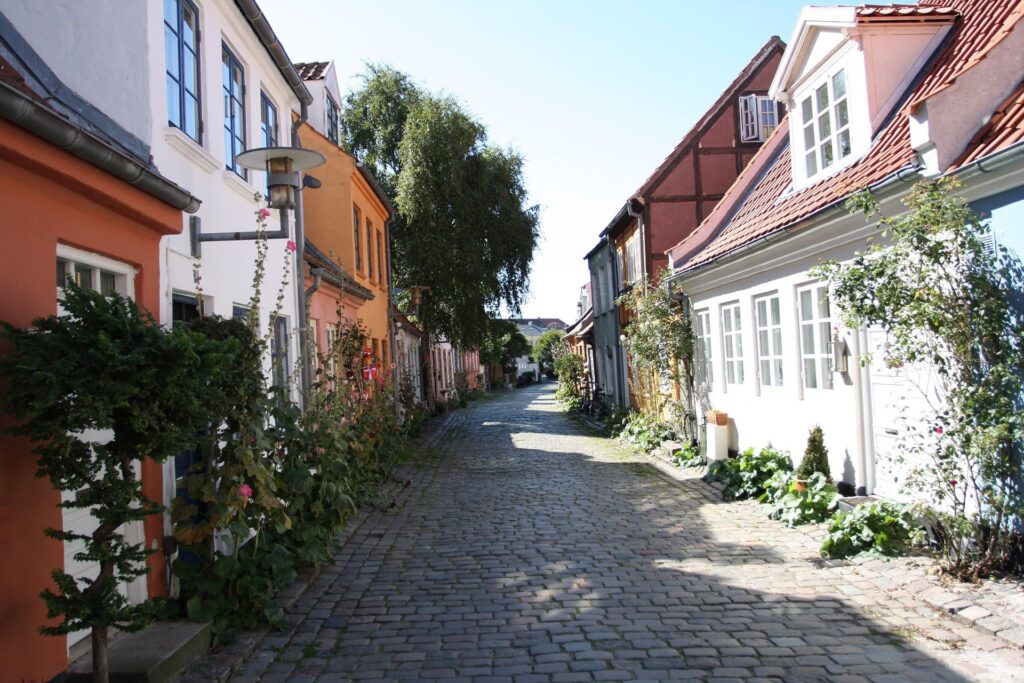 You may think a tourist would be safe in this city, but it turns out that it is one of the most dangerous places in Denmark. Violent crime is more common here than anywhere else in the country. There are many neighborhoods that you should avoid for your safety.
Aarhus has a population of around 269,000 people, making it the second-largest city in Denmark after Copenhagen. The city has a crime rate of 852 per 100,000 people.
The most common crimes include vandalism, drug possession, and theft. These offenses are committed mainly by young people with drug problems or mental health issues. Violent crimes are also becoming increasingly common due to organized gangs fighting over control of the turf.
Odense
In Odense, thefts without violence (such as pickpocketing and purse snatching) are the most common crimes. A total of 12,798 theft-related incidents have been reported in 2017. These incidents have a consistent rate of 20 per 1,000 inhabitants. This rate is similar to the nationwide average for this type of crime.
The city also sees its share of assaults each year. The current assault rate for Odense is 6 out of every 1,000 residents (which means how many people will be affected by an assault). This number has been slightly increasing throughout the past few years.
While there is no designated "bad" area in Odense, note that downtown locations tend to see more crime than the surrounding areas.
Aalborg
With a population of approximately 120,000 people, Aalborg is the fourth-largest city in Denmark. It has a crime rate of 70 crimes per 1,000 residents. That gives Aalborg the dubious honor of being the third-highest crime rate in Denmark. Most crimes are non-violent property crimes (not surprising for a country that ranks on the low end of violent crimes overall).
The rest of Denmark averages around 40 crimes per 1,000 people—so if you stay out of Aalborg, you are likely to be relatively safe from crime in general.
Aalborg's history goes back to at least 700 CE and includes Vikings and Benedictine monks. Today it is home to unique cultural attractions like Aalborg Historical Museum with historical buildings from all over Denmark. The unemployment rate is high compared with other Scandinavian countries, at around seven percent. This means there are more opportunities for crime than in other parts of the region. In addition to property crimes, your risk increases if you stay out late or leave valuables unattended in your car.
Conclusion
We hope this article has given you some insight into the most dangerous cities in Scandinavia. When it comes to personal safety and security, it is always better to be informed than not, especially when traveling abroad. If you decide to travel to any of these cities, don't worry. Just because a city makes the list, it does not mean that danger is lurking behind every corner. But it does mean that you should exercise caution and follow your intuition, especially if your gut tells you something is not quite right. And remember—these cities are not for the faint-hearted!