Gothenburg, also known as "Little London of Scandinavia," is the second largest city in Sweden. This lovely low-key center of the west coast genuinely lives up to its title. Gothenburg is surrounded by great suburbs, among which the best is Haga, Gothenburg. If you want to make your trip to Gothenburg unforgettable, read this guide to Haga till the end!
About Haga, Gothenburg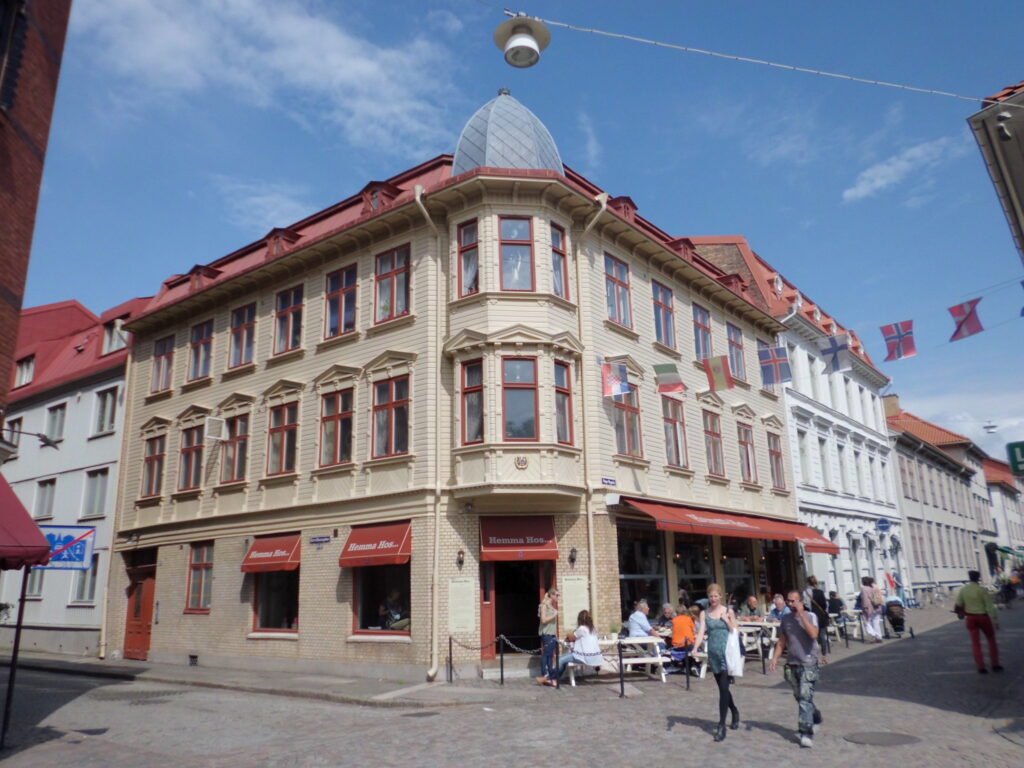 Haga is the first suburb of Gothenburg. After Queen Kristina's order, Haga became the city's first suburb in the 17th century. This area is filled with history and culture. The wooden houses from the 1800s, car-free cobblestone streets, and old structures will lure you to this place. You will see locals and visitors scurrying the busy pedestrian route of Haga Nygata.
Before the 1970s, Haga was considered a bumpy region. At that time, every structure in the neighborhood was either demolished or renovated, but after that, Haga saw an uptick.
This neighborhood is home to several beautifully preserved wooden houses known as landshövdingehus. These residences are distinguished by two timber floors on top of a stone ground floor.
Despite being a fairly popular tourist area nowadays, Haga lacks hotels. But that is not a big deal. If you choose to stay close by, there are a few options available in Haga or the nearby cities.
How to Get to Haga?
You can get to Haga easily since it lies within walking distance from the Gothenburg city center. Specifically, you can get to Haga via the Line 11 tram, Line 16 bus, or a local taxi. But make sure to get off at Hagakyrkan or Järntorget stops if you choose to travel by bus or tram.
What to Do in Haga?
There are a lot of remarkable places to explore in Haga. Skansen Kronan, a fortification built in the 17th century, watches over the neighborhood. Though you will need to hike it, the ascent is worth the effort. You will forget the agonizing trek once you reach your destination. You will love the breathtaking view of Haga, Gothenburg.
Moreover, you can take a shady, winding trail or roughly 100 leg-murdering steps to reach the summit. In addition, you can spend some time in the beautiful Hagaparken Skansen Kronan to see two interesting sites.
The first is a chapel called Hagakyrkan. The second is a statue dedicated to the Swedish politician Raoul Wallenberg, who is credited with saving many Jewish people during the Holocaust. The statue was built by the renowned Swedish artist Charlotte Gyllenhammar. Kofi Annan unveiled it to the public in 2007.
The modern craft shop and art gallery Sintra, located on a quiet street a few blocks away, is another attraction for art lovers in the area. You can also visit the breathtakingly magnificent spa Hagabadet. This fitness center was first opened in 1876, and since then, it has been a must-do activity in the region.
If you are a restless soul who loves to wonder, this is your ideal getaway. You can access the spa, gym, and various training programs such as hot yoga courses and the Boxfit class. And if you need some relaxation, you can get to one of their saunas. Finally, the heated pools can also be a nice option to reward yourself with a soothing massage or facial.
Where to Eat in Haga?
After exploring Haga, add these best eateries to your list if you want to dine in some of the best places. First, Lemon & Lime, Hagabadet's restaurant, is a must-try. This restaurant is launched recently and offers Sweden's traditional snacks and meals. You can also enjoy juices and lattes as well besides savory food. Matcha lattes, green smoothies, raw chocolate tart, and a delicious brunch buffet are must-tries.
After trying some delicious food and drinks at Hagabadet, you can try other vegetarian restaurants. Solrosen and En Deli are excellent choices for you if you are health-conscious. Next, for seafood, you also have several choices. Sjöbaren is the best eatery, where you can try seafood delights from Sweden. You will find several seafood cuisines, from fish soup to herring and local fresh shrimp from the west coast.
Finally, if you want to enjoy a dessert and amazing Swedish décor, head to In Brasseriet 8586. It is a fairly new establishment in Haga that is also an excellent people-watching spot.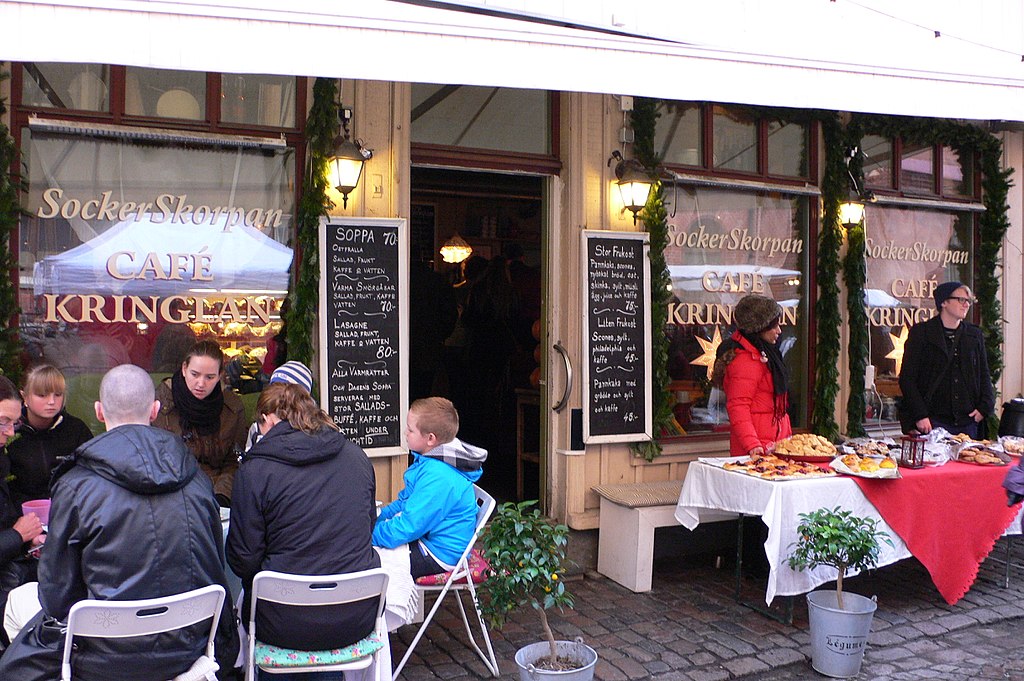 Where to try fika in Haga?
When in Haga, you can certainly not forget to try Fika. For those who don't know, "fika" is a Swedish tradition. As per this tradition, you can enjoy coffee, tea, or soda with something sweet, such as a cinnamon bun or chocolate cake. Although locals consider it a daily meal, you can take it as a snack.
There are numerous cafes in Haga, such as coffee bar Nöller, Café Hebbe Lelle, and Jacob's Café. But Café Husaren is a must-try to enjoy authentic Haga's Fika. Be sure to get there on an empty stomach. Because Café Husaren is well-known for its enormous cinnamon bun, known as "The Haga Bun." Moreover, there are other sweet options, such as pastries, cookies, cakes, and tarts.
Another magical place, Le Petit Café, is well-known for its amazing selection of baked goods. You can have tempting brunches and baked goods in Le Petit Café. Finally, the lovely typical Swedish Café Kringlan is one of the region's earliest cafés where you can always find something sweet.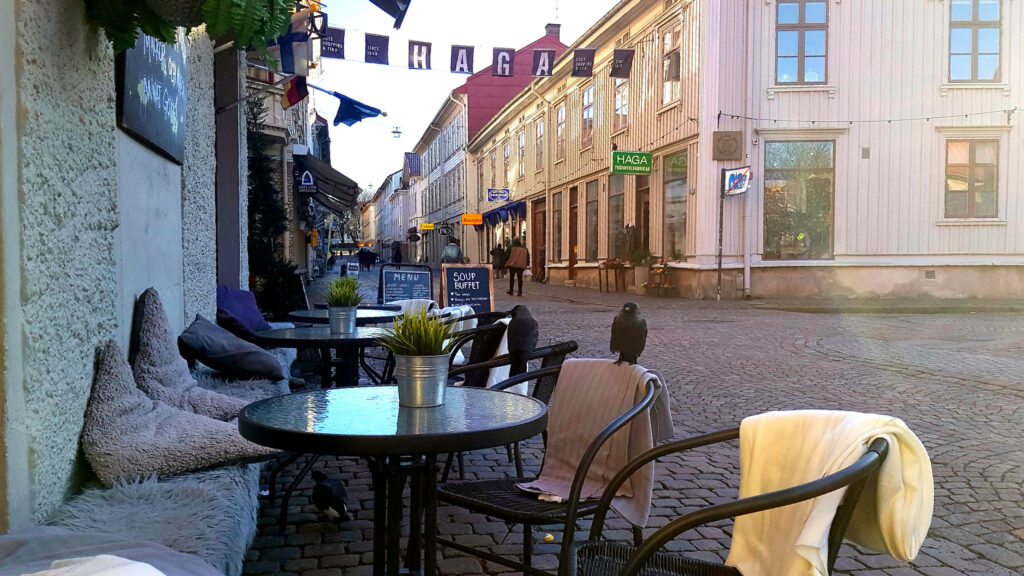 What are the shopping stops in Haga?
Haga is filled with chic shops where you may buy unique vintage products in addition to all the great cafés. For example, Små Kära Ting, Fåfängan Antik, Bebop, and Antikvariatet Röde Orm. You may find vintage literature, musical instruments, antique pottery, and retro furniture in these shops.
Moreover, if you are a true home design enthusiast, you won't be let down by Haga. You can go to Rum för Inspiration, Haga Hem, or Market 29. Note that Market 29 is modeled after a well-furnished Nordic house. It offers a wide variety of items, including bed linen in muted colors, modern kitchenware, candleholders, ceramic kitchenware, besides wooden furniture.
Finally, Haga will not let you down if you want to upgrade your wardrobe. You can visit Haga Nygata's Swedish brand Twist & Tango. Additionally, you can get to Wos, where you can get Limited edition items created by emerging designers. And for your jewelry hunt, you can go to Haga Trätoffelfabrik and Haga of Sweden. Here you will find traditional Swedish craftsmanship. Finally, explore Regnbgens Böcker & Smycken, a magical place full of ornaments, therapeutic gemstones, essential oils, aromatic candles, and motivational literature.