The city of Oslo is full of beautiful beaches. This list of the best beaches in and near Oslo shows you the best places to visit if you love to spend your summer vacation by the sea. The capital of Norway is a city that is easy to fall in love with. Its friendly people, abundant natural beauty, and cultural attractions make it a wonderful place to visit.
It's no wonder then that so many people choose to make their temporary home in Oslo. How can you not fall in love with this city? Here's a list of the best beaches in Oslo to help you plan your next trip.
Ingierstrand beach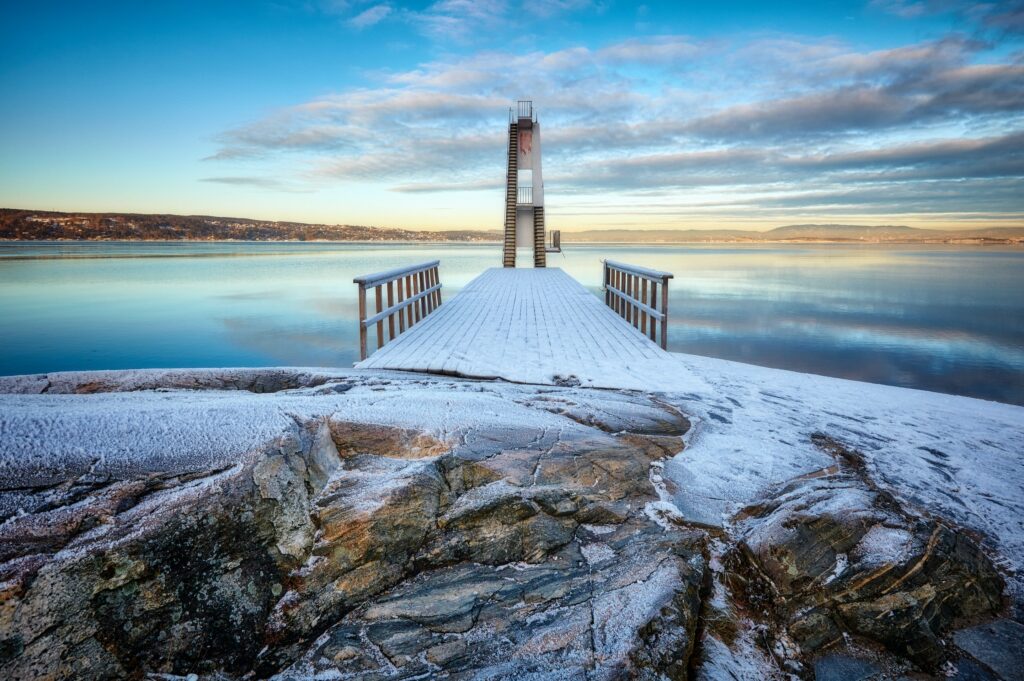 This beautiful rocky beach is located on the southern side of town near the entrance to Aker Brygge. It is ideal for swimming as it has calm waters which makes it perfect for families with small children. The beach is protected from strong winds making it a great place to spend time on sunny days. There are also public toilets available at this beach which makes it easy for tourists who want to spend time at this beach without having to worry about where they can find a toilet nearby.
Hvalstrand Bad Beach
If Oslo is your first stop on a Scandinavian vacation, or if you find yourself needing to take a quick break from the city's busy tourist areas, Hvalstrand Bad Beach is the perfect place to escape. The beach is popular with families with young children and has a restaurant, a playground, and a beach volleyball court. It can get crowded in the summer months but it's worth the trip for its natural beauty. Several of Oslo's other beaches are less developed and just as lovely as Hvalstrand Bad Beach, so be sure to check them out.
Tjuvholmen beach
Tjuvholmen beach is a great place to spend time relaxing and soaking up the sun. If you plan on doing any swimming at Tjuvholmen beach, make sure to pay attention to the flags which indicate whether swimming conditions are dangerous or not. Swimming is not allowed if a red flag is flying along with a yellow flag—the combination of red and yellow indicates that there are dangerous conditions in the water. Always look out for the flags before you enter the water, especially if you have children with you!
Langøyene Beach
Langøyene is one of the most popular beaches in Oslo. It's a 20-minute walk from Frognerstrand, which makes it a convenient spot to spend your day at the beach. The beach has a variety of activities to offer, including volleyball courts, badminton courts, and a playground for children. There are also showers and toilets along the beach, as well as public transport options to get there.
Hovedøya Island beach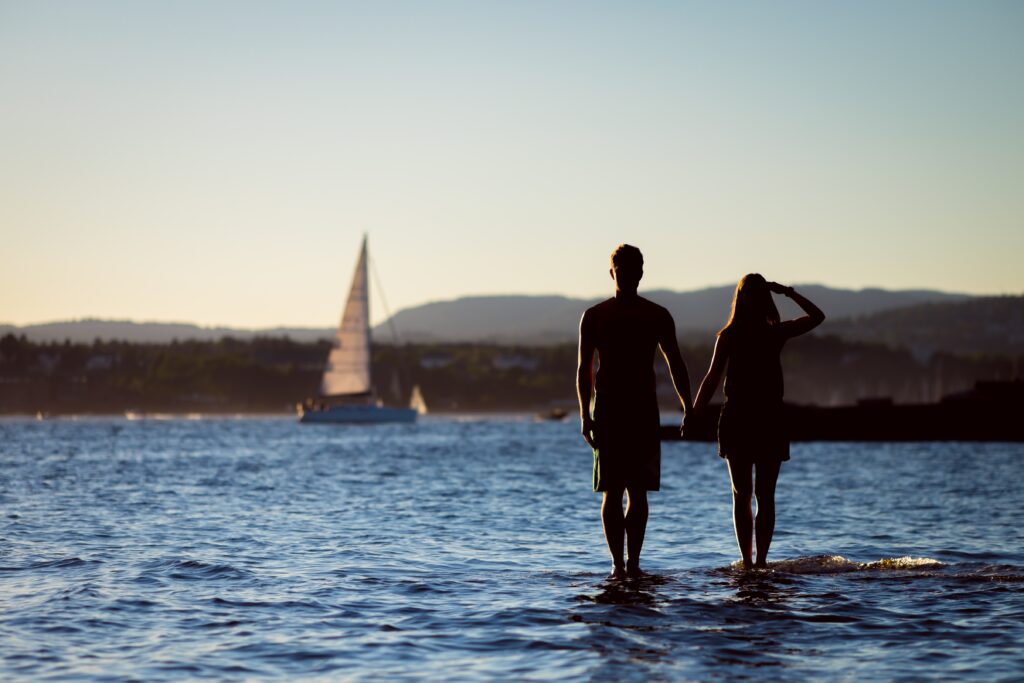 Once you're in the city limits, you're going to want to hop on a ferry or take a water taxi to Hovedøya Island. The journey only takes about 15 minutes, and the ride itself is beautiful. The ferry docks at Hovedøya's main port and there are plenty of restaurants and kiosks with snacks if you get hungry during the short trip. Once you get off the ferry, follow the crowds until you see a sign for Øystese Beach. You might have to make your way down a steep set of stairs, but it's worth it once you see this beach.
Hovedøya Island has several other beaches if Øystese doesn't appeal to your beach tastes: Bygdøystranden Beach has white sand, while Huk Beach is popular among surfers since it's close to some serious breaks. Both of these beaches are less than 10 minutes away by foot from Øystese Beach; just follow the signs posted along the way.
Katten Beach
Katten Beach is a hidden gem in Oslo, Norway. This secluded cove has amazing views of the Oslofjord, but it's not an easy journey to get there. You have to either walk a 1.5-hour trail from Gjettum pier or ride a boat from the city center. Both ways will take you through water, so if you're coming from Oslo you'll want to wear your best waterproof sandals (we recommend Crocs). When you arrive at Katten Beach, there are no public facilities like toilets or restaurants. That means that you'll have to bring everything with you, including food and water. Katten Beach is great for camping—or if it's just getting too crowded on your usual beach spot!
Huk
This is one of the most beautiful beaches in Norway. The beach itself is small and rocky, but not nearly as dangerous as some of Oslo's other beaches. Here you can find both calm types of waters for wading, and rougher waves for surfing or bodyboarding—which makes this spot a favorite among all ages. If you're here with children (and why wouldn't you be? it's perfect for them), there is also an outdoor pool just a few meters away from the beach.
Huk also has lifeguards on duty during the summer months, which comes in handy if your children are less-than-expert swimmers. As if that weren't enough, it's also surrounded by plenty of activity! You'll be able to grab drinks at one of the numerous bars that dot the waterfront nearby.
Paradisbukta
Paradisbukta is a small bay close to the center of Oslo. It's a great spot for a picnic, swimming, or just relaxing. It's also popular with surfers, who can be seen riding the waves in the summer months. The area around Paradisbukta was once used as a military base. But now it's a peaceful place where you can walk your dog or sit and enjoy the sunshine. There's also a playground for kids and plenty of space for picnicking under the trees.
Hvervenbukta
Hvervenbukta is a popular beach with a sandy shore that has calm, clear water and a variety of things to do. It's close to downtown Oslo and offers parking for less than two dollars per day. The water is shallow for a good distance out, which makes it great for kids to play in the sand as well as windsurfing conditions.
Conclusion
Most Norwegians love the summer months, especially in Oslo. From the beautiful flowers in the parks to the numerous festivals in town and on the beach, the people of Oslo love celebrating their country's diversity. All over town you will see Norwegians enjoying the good weather and having a great time outside. Oslo offers a wide range of beaches for you to enjoy yourself at, whether you go together with your friends or family, or if you want to explore by yourself.