Solo travel is the latest trend, and when it comes to incredible destinations, Sweden tops the list. It's no wonder that solo travel to Sweden is on the rise! Solo travel provides a chance to step outside comfort zones, tackle challenges, and gain a deeper understanding of oneself and the world. Sweden offers an ideal opportunity to embark on such an adventure due to its reputation as a secure and safe destination. Our solo travel guide to Sweden will provide you with a detailed approach to plan and arrange your ideal individual journey.
Getting to Sweden
When planning your solo trip to Sweden, securing your means of transportation is the first step. Whether you're starting your journey from within Sweden or flying in from another country, there are numerous affordable flight options available. Sweden serves as a base or a popular destination for several budget airlines, ensuring a wide range of choices. So take your time to research and find the best deals to make your journey to Sweden as budget-friendly as possible.
Find the cheapest flights to Sweden here:
Where to stay
Hotels are expensive in Sweden, but solo travelers have more affordable options available. Hostels and camping sites provide budget-friendly choices for those exploring Sweden on their own. Here are all your options:
Hostels
In the big cities of Sweden, you can find excellent hostels that are particularly welcoming to solo travelers. These hostels often offer dormitory-style accommodations, providing an opportunity to meet other travelers and create new connections. The cost of a hostel bed in Sweden ranges from $20 to $30 per night, making it an affordable option for those exploring the country solo.
Find the best hostels in Sweden here:
Hotels
If you opt to stay in small towns or the Swedish countryside, you'll likely find yourself in need of a hotel room. Fortunately, prices are cheaper for solo travelers in these areas, and you'll have a variety of options to choose from no matter where you go. Just make sure to book your room in advance and take note of the reception hours to ensure your check-in.
Find the best hotels in Sweden here:
Camping
Camping in Sweden offers a unique and budget-friendly accommodation option for solo travelers. Not only is camping there free, but it's also safe! You can pitch your tent almost anywhere, as long as it's not private property or a protected area. Whether you choose a designated camping site or opt for wild camping, both options are highly favored by solo travelers looking to isolate themselves in nature.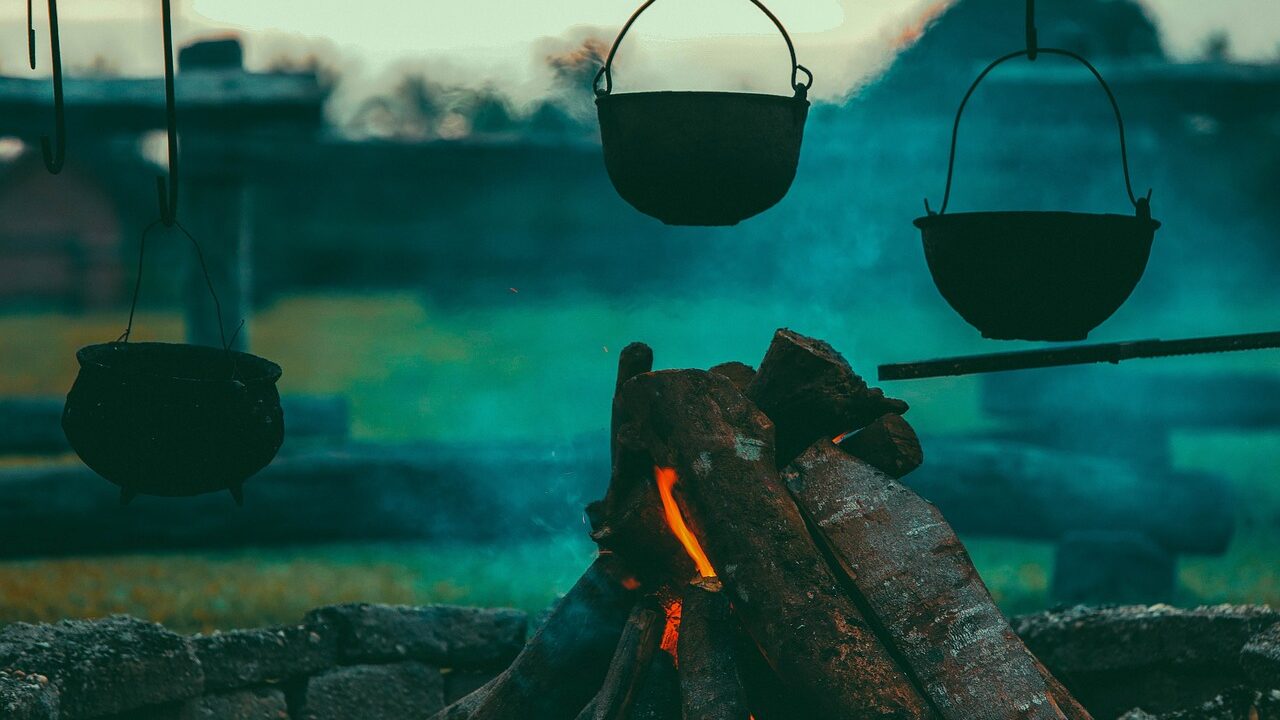 When to go
That depends on your preferences and favorite activities. The summer months are ideal if you're interested in exploring the islands, enjoying beaches, going on hikes, or if you are a camper. However, winter is the perfect time to visit if you love snow, seek tranquility, or hope to see the Northern Lights. The peak season for solo travelers in Sweden is during the summer months.
| | |
| --- | --- |
| Season | Number of Solo Travelers in Sweden |
| Spring | Varies (typically lower than summer) |
| Summer | High (peak tourist season) |
| Autumn | Varies (typically lower than summer) |
| Winter | Moderate to High (depending on winter activities) |
The actual number of solo travelers visiting Sweden can vary each year and is influenced by factors such as events, attractions, travel trends, and personal preferences.
Best places in Sweden for solo travelers
STOCKHOLM
As it is the capital city of Sweden, Stockholm offers a plethora of experiences for solo travelers. Stockholm offers plenty of choices for accommodation, and it boasts a diverse culinary scene, with numerous restaurants serving both traditional and international dishes. For those who came for the nightlife, the city offers a myriad of bars, clubs, and live music venues.
There are also plenty of things to see. There is a wide range of attractions, including historical landmarks like the Royal Palace and Gamla Stan (Old Town) and modern museums like the ABBA Museum and Vasa Museum. Finally, during summer, you can explore the archipelago of Stockholm, consisting of thousands of beautiful islands.
GOTHENBURG
Gothenburg holds a special appeal to solo travelers due to its vibrant social scene and amazing atmosphere. Locals are friendly, and it is also a popular destination for young travelers from many European countries. It is easy to strike up conversations and forge new connections.
The Liseberg amusement park is a popular gathering spot in the city. The music and arts scene also attracts solo travelers, with festivals like Way Out West and the Gothenburg Film Festival taking place every year. Additionally, the cafés, bars, and restaurant options in neighborhoods like Haga and Långgatorna offer solo travelers a chance to relax and meet with each other.
MALMÖ
Malmö, in southern Sweden, is a popular destination for solo travelers for several reasons. The city has a multicultural atmosphere and an inclusive environment that solo travelers appreciate. There are many options for accommodation, food, and nightlife. Also, its proximity to Copenhagen makes it a convenient base for solo travelers looking to explore both Sweden and Denmark.
The city offers numerous cultural attractions, such as the iconic Turning Torso skyscraper, Malmö Castle, and the Moderna Museet Malmö. The beautiful old town, Gamla Väster, with its charming streets and numerous cafés, offers a perfect setting for solo travelers to relax and blend with the locals.
KIRUNA
Kiruna, the northernmost town in Sweden, is the most popular tourist destination of the Swedish Lapland. It is also a popular town with solo travelers seeking adventure. Its location within the Arctic Circle makes it one of the best destinations in Sweden to see the Northern Lights. Solo travelers can embark on guided tours or get into the wilderness to catch a glimpse of the northern lights in the dark sky.
Kiruna offers several winter activities, such as dog sledding and snowmobiling, providing many opportunities for solo travelers to immerse themselves in the Arctic landscape. The famous Icehotel, constructed entirely from ice and snow, offers a unique experience if you're looking for an extraordinary accommodation option.
GOTLAND
This captivating Swedish island in the Baltic Sea is a popular destination for solo travelers seeking an alternative experience. The annual Medieval Week is when the island transforms into a medieval wonderland with tournaments, markets, and music festivals.
You can explore the streets of Visby, a UNESCO World Heritage site, as well as its well-preserved medieval city walls and picturesque buildings. The island's idyllic beaches, such as Tofta Beach and Sudersand, provide an escape for solo travelers to relax and enjoy the sun.
ABISKO NATIONAL PARK
With around 50% of visitors exploring the park solo, Abisko National Park offers a sense of tranquility and solitude. The park's diverse landscapes, make it an outdoor enthusiast's paradise. Accommodation options range from cozy cabins and mountain lodges to camping sites, allowing solo travelers to immerse themselves in the stunning wilderness.
The park offers stunning views of the Northern Lights, casting vibrant colors across the night sky. Hiking trails lead to picturesque landscapes, including frozen lakes, snow-capped mountains, and pristine forests. Finally, wildlife enthusiasts can spot reindeer and Arctic foxes roaming freely.
UPPSALA
Uppsala is located just a short distance from Stockholm. It is famous for its prestigious university, historic sites, and vibrant student culture. As a popular destination for students, Uppsala offers a lively atmosphere, a wide range of restaurants, and several activities tailored to solo travelers.
The top attractions in Uppsala include the majestic Uppsala Cathedral, the historic Uppsala University, the Gustavianum Museum, the beautiful Botanical Garden, and the Gamla Uppsala (Old Uppsala) archaeological site.
How to move around solo in Sweden
Public Transportation: Public transportation in Sweden is safe and easy to use, making it convenient to explore different cities and towns. With frequent schedules and reliable services, you can efficiently move around. Plus, it's a cost-effective option, allowing you to save money while experiencing the country.
Find bus and train tickets here:
Bike: Biking in Sweden is a fantastic option for solo travelers. Sweden is full of bike paths, and all cities are bike-friendly. Additionally, renting a bike is easy and affordable, giving you the freedom to go everywhere at your own pace. Finally, it's a sustainable mode of transportation, allowing you to stay active and eco-friendly.
Rent a bike in Sweden here:
Domestic Flights: Domestic flights in Sweden are a convenient choice for solo travelers who want to see all parts of the country. With several airlines operating domestic routes, you can easily access various regions and cities without wasting too much time. Additionally, domestic flights in Sweden can be cheap, with competitive fares and occasional promotions.
Find domestic flights in Sweden here:
Car Rental: Car rental in Sweden is especially beneficial for solo travelers due to the country's size and numerous landscapes. With a rental car, you can easily access places that may be challenging to reach by public transportation. Sweden's well-maintained road network and efficient infrastructure make it a convenient and safe destination for road trips.
Rent a car in Sweden here:
Boats and Ferries: Boats and ferries in Sweden are the best and sometimes the only way to reach the islands scattered along the coastline. They offer varying quality and prices depending on the service provider and route. You can expect well-maintained vessels, though prices may vary based on distance and duration. It's advisable to check the operators' websites for current pricing and possible discounts.
Finf boat and ferry tickets here:
Rules to follow when traveling solo to Sweden
Solo travel in Sweden can be a rewarding experience, but there are some rules you need to follow to avoid surprises:
Respect personal space and privacy: Swedes value their personal space, so be mindful of boundaries and avoid intrusive behavior.
Stay informed about local customs: Learn about Swedish customs and traditions to show respect and avoid unintentionally offending locals.
Dress appropriately: Sweden has varying weather conditions. So pack and dress appropriately for the season to stay comfortable during your trip.
Follow transportation rules: Whether you're using public transportation or renting a vehicle, abide by traffic rules.
Use caution with alcohol consumption: If you choose to consume alcohol, do so responsibly. Drunk and disorderly behavior is generally frowned upon.
Be mindful of noise levels: Swedes value quiet, so keep noise levels down, especially in residential areas and public spaces.
Practice good etiquette: Show politeness, patience, and consideration toward others. Swedes appreciate courteous behavior and maintaining a calm and respectful demeanor.
Conclusion
In summary, traveling solo in Sweden is an amazing experience. It doesn't matter if it's your first time traveling alone or if you've done it before, you're going to have a great time. Just make sure to plan and be prepared. Sweden is a beautiful country with friendly people, and you'll have the opportunity to explore stunning places and create unforgettable memories. So plan your trip carefully, and get ready for an incredible adventure through Sweden on your own.