Sweden is considered among the most picturesque nations in Scandinavia and is a highly sought-after place for travelers. However, it's also renowned for being an expensive travel destination, which can make budget-conscious travelers think twice before booking a trip. But fear not! There are plenty of surprisingly cheap things to do in Sweden that won't break the bank.
From exploring picturesque parks to visiting museums, and even indulging in traditional Swedish cuisine, there are plenty of options for travelers on a budget. Sweden is proving that sometimes, the best things in life don't have to cost a fortune. As the saying goes, "nothing in life is free," but with a bit of planning, a trip to Sweden can be more affordable than you might think.
The best cheap things to do in Sweden
Here are ten unexpectedly affordable things to do in Sweden that we have compiled for you:
Visit a flea market or second-hand shop
Visiting a flea market in Sweden is affordable, as it is usually free to enter. Some flea markets may have a small entrance fee, typically around 10-20 SEK (1-2 USD), but many are free to attend.
Why is it cheap?
The flea markets in Sweden offer cheap vintage or antique items, which can be quite expensive when purchased new. Many flea markets also offer a range of locally made crafts and products, providing a glimpse into the country's culture and traditions.
Explore Stockholm Archipelago
The cost of exploring the Stockholm archipelago can vary depending on the method of transportation and the activities chosen. However, there are several affordable options available.
For example, taking a public ferry to one of the islands in the archipelago can cost as little as 75-100 SEK (8-10 USD) each way. Some ferries may also offer discount passes for multiple trips or day-long excursions.
Additionally, renting a kayak or canoe can be an affordable way to explore the coastline, with prices starting at around 300-400 SEK (35-45 USD) for a half-day rental.
Why is it cheap?
The reason exploring the Stockholm archipelago is a cheap activity is that there are many low-cost options available for transportation and activities. Additionally, many of the islands in the archipelago are free to explore and offer a range of beaches and hiking trails.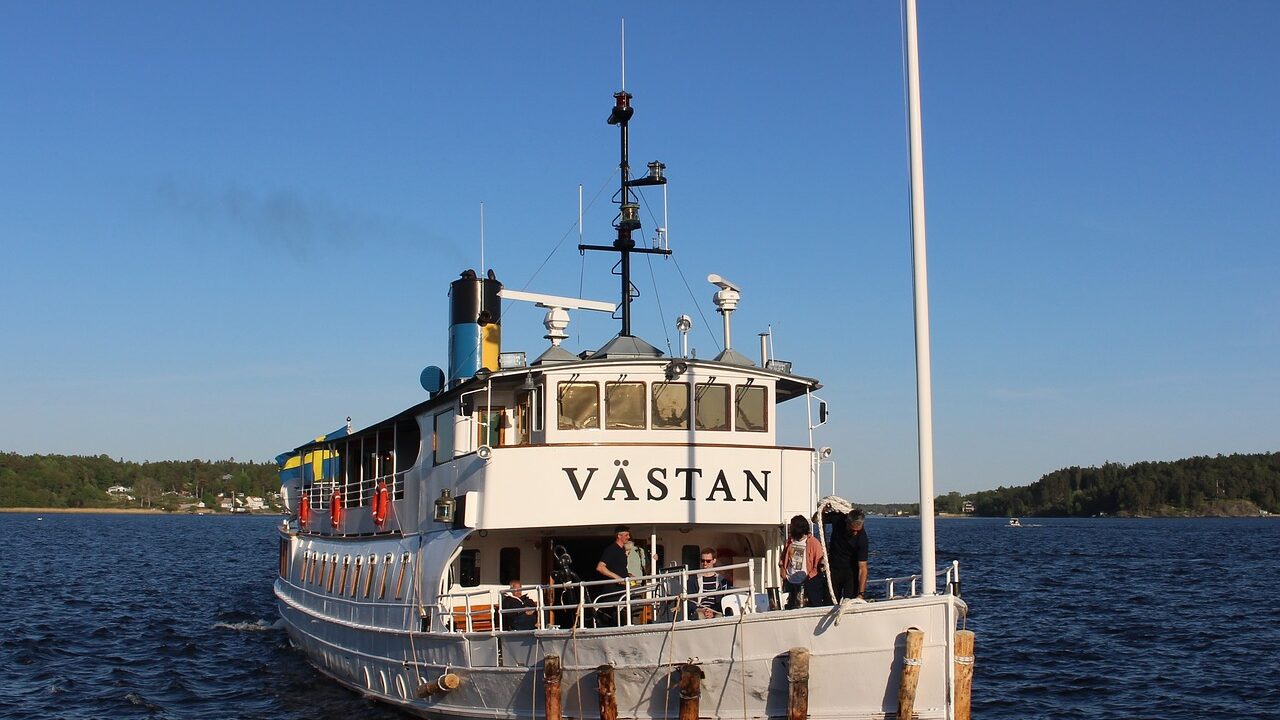 Visit a museum
Many museums in Sweden offer free admission to their permanent collections or have specific days or times when entry is free. For example, the famous Vasa Museum in Stockholm offers free admission on the first Wednesday of every month, and the National Museum in Stockholm is always free to enter. Some museums may also offer discounts for students, seniors, or families.
Why is it cheap?
The reason that museums in Sweden are cheap is that they are subsidized by the government. They also receive funding from cultural institutions, making it possible to offer free or low-cost admission to visitors. Additionally, Sweden has a strong cultural heritage and a long history of supporting the arts. So many museums have a rich collection of exhibits and artifacts that you can enjoy at a low cost.
Enjoy a traditional Swedish fika
Traditional Swedish fika is a social ritual that involves taking a break with friends to enjoy a cup of coffee or tea and a small snack or pastry. The cost of fika can vary depending on the location and the type of establishment, but it is generally cheap.
A typical fika at a café or bakery in Sweden might cost around 50-80 SEK (5-8 USD) for a coffee or tea and a pastry or small snack. Many cafes and bakeries also offer fika deals, such as a discounted price for a combination of coffee and pastry.
Why is it cheap?
The reason Swedish fika is a cheap activity is that it is a cultural tradition, deeply ingrained in Swedish society. As such, it is widely available at several price points, from simple street vendors to high-end coffee shops.
Visit a national park
Sweden has 29 national parks that are managed by the Swedish Environmental Protection Agency. These parks offer a wide range of natural landscapes and outdoor activities, including hiking, camping, fishing, and wildlife watching.
Visiting national parks in Sweden is cheap because entry is completely free. However, some parks may charge a small fee for parking or specific activities such as camping, fishing, or guided tours.
Why is it cheap?
National parks in Sweden are typically managed by the government and receive funding from various sources, including public donations and tourism fees. This allows for low or no admission fees.
Take a dip in Stockholm's beaches and swimming pools
Stockholm has many beautiful beaches and swimming pools that you can enjoy at a relatively low cost. Some of the most popular options include the sandy beaches at Långholmen and Smedsuddsbadet or the public swimming pools at Eriksdalsbadet and Tanto.
Many beaches and swimming pools are free to access, while others may charge a small fee for entry. The entry fees can vary depending on the location and the season. However, they are generally quite affordable, especially compared to other popular tourist destinations.
Why is it cheap?
Stockholm's beaches and swimming pools are cheap due to the subsidies provided by the city government. The city of Stockholm subsidizes many of its public services and facilities, including its beaches and swimming pools, making them accessible to everyone regardless of their income or budget.
Attend a concert or music festival
The cost of attending a music festival or concert in Sweden during the summer can vary depending on the performers. However, many music festivals and concerts in Sweden are relatively cheap compared to other countries.
For example, Way Out West is a three-day music festival in Gothenburg that typically costs around 1,795 SEK for a festival pass. Lollapalooza Stockholm is a two-day music festival in Stockholm that typically costs around 1,690 SEK for a full festival pass.
Why is it cheap?
Many festivals receive funding from the Swedish Arts Council, which allows them to keep ticket prices affordable. Additionally, the Swedish music festival scene has a strong tradition of volunteerism. Many festivals rely on volunteers to help with tasks such as ticketing, security, and cleanup.
Stay in a cabin
Accommodation in Sweden can be cheap, especially if you take advantage of the country's many free cabins. These cabins, called "fritidshus," are often owned by the government and are available for public use. While some cabins may require a small fee for cleaning, many are completely free to use.
In addition to the free cabins, there are also private cabins available for rent at low prices. These can range from simple, rustic cabins to more luxurious options with modern amenities. The cost of renting a cabin will depend on the location, size, and level of comfort offered.
Why is it cheap?
Some cabins are free because they are maintained and funded by the Swedish government or non-profit organizations. The aim is to promote eco-tourism and preserve Sweden's natural environment. In addition, many cabins in Sweden are self-catering, meaning visitors can save money by cooking their meals.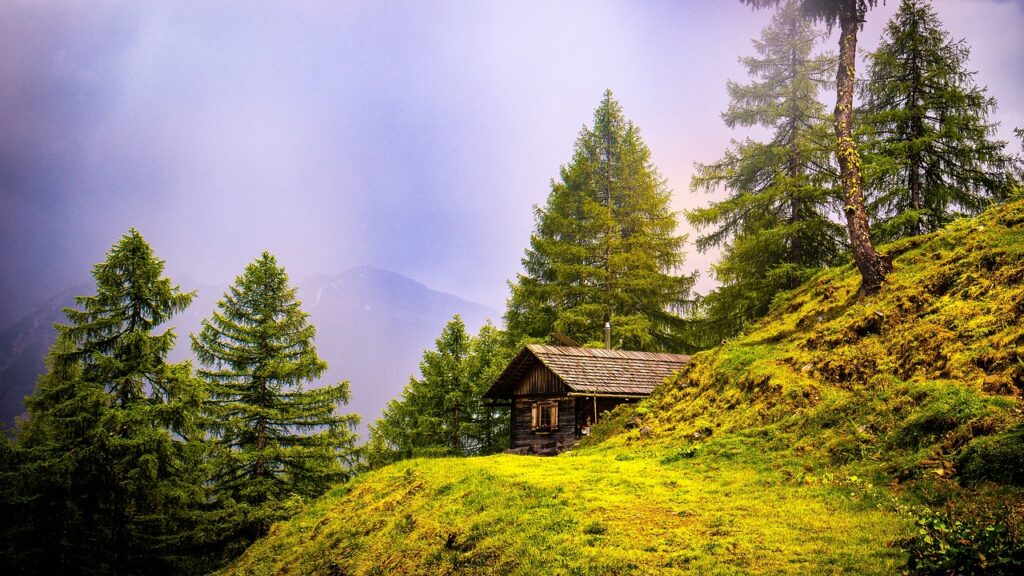 Rent a car
On average, a small economy car can be rented for around 300-400 SEK (approximately 25-35 USD) per day, while a mid-size or full-size car may cost around 500-600 SEK (approximately 45-55 USD) per day. Prices can be even lower during off-peak travel seasons or if booked well in advance.
In some cases, it may be possible to find even cheaper rental rates. For example, some car rental companies offer promotional deals or discounts for booking online or for longer rental periods.
Why is it cheap?
Sweden has a highly competitive car rental market, with many international and local rental companies offering competitive prices and deals. In addition, many rental companies in Sweden offer discounts for longer rental periods or for booking in advance.
Try some traditional Swedish dishes
Traditional Swedish dishes are generally affordable in comparison to other cuisines in Sweden. For example, classic Swedish dishes like meatballs and gravlax are typically priced at 80-120 SEK (7-10 USD) at casual restaurants and cafes.
Another way to save money on dining in Sweden is to visit grocery stores or markets and make your own meals. This can be a fun way to try local ingredients and flavors while saving some cash.
Why is it cheap?
Swedish dishes often consist of simple, locally-sourced ingredients readily available in Sweden. Additionally, many restaurants and cafés in Sweden offer daily lunch specials or "dagens rätt" which typically includes a traditional Swedish dish for a discounted price.
Final thoughts
Despite its reputation for being expensive, there are many surprisingly cheap things to do in Sweden. Traditional Scandinavian dishes, free outdoor activities, and cheap transportation are just a few examples of how Sweden can be affordable. Just be smart and do some careful planning!